MBB Finishes Third in Coaches Poll
CORAL GABLES, Fla. – The University of Miami men's basketball team claimed the best year-end ranking in program history Tuesday afternoon.
Miami (29-8, 15-5 ACC) finished third in the USA TODAY Coaches Poll after advancing to the Final Four for the first time ever.
The No. 3 position is also tied for the second-best mark in program history, regardless of week. It trails only the No. 2 ranking the Hurricanes garnered in both polls on Feb. 18, 2013, and matches the team's Associated Press Top 25 Poll position on Feb. 11, 2013.
Miami's prior top finish came at the end of the 2015-16 season when it took the eighth spot in the Coaches Poll. The Hurricanes also placed No. 10 to end both 2012-13 (Coaches Poll) and 1959-60 (AP Poll), giving the team three of its four top-10 finishes in the last 11 years under the direction of two-time ACC Coach of the Year Jim Larrañaga.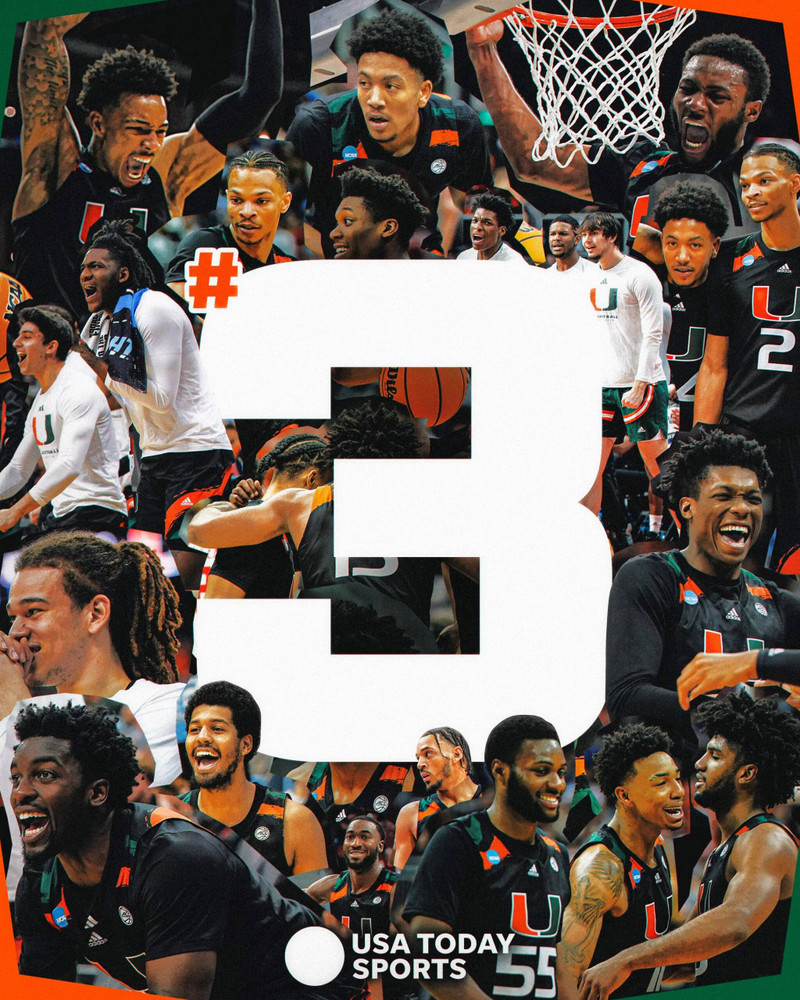 This is the 15th consecutive top-25 spot for Miami, including the 12th time in the last 13 weeks it is in the top 20 and the ninth time in that stretch earning a top-15 position.
The Hurricanes, whose prior best mark this year was No. 11 on Feb. 20, received a season-best 665 points in the balloting, putting them 33 behind second-place San Diego State and 36 above fourth-place Alabama.
Miami earned five wins over teams that concluded the season in the top 25, including two over top-10 teams. Three of the victories came in the NCAA Tournament, as the Hurricanes beat No. 24 Indiana (then No. 21/19), sixth-ranked Houston (then No. 2/1) and seventh-ranked Texas (then No. 5/7) in succession, on the way to winning the Midwest Region.
To keep up with the University of Miami men's basketball team on social media, follow @CanesHoops on Twitter, Instagram and Facebook.