Miami Duo Ranked in ITA Singles Top-60
CORAL GABLES, Fla. – University of Miami men's tennis players Dan Martin and Martin Katz are ranked No. 21 and No. 51, respectively, in the first ITA singles rankings of the spring season, as announced Wednesday afternoon.
Martin rose 52 spots to No. 21, his highest-ever ranking, after finishing the fall season with an 8-2 record, including a pair of wins over nationally ranked opponents.
The graduate student then started the spring with a bang, taking down No. 1 Ethan Quinn of Georgia in the opening match of the Miami Spring Invite. Martin added a victory over No. 25 Natan Rodrigues of Louisville at ITA Kickoff to further solidify his rise in the rankings.
The Laval, Quebec native is one of five ACC players ranked in the ITA Top-25 this week.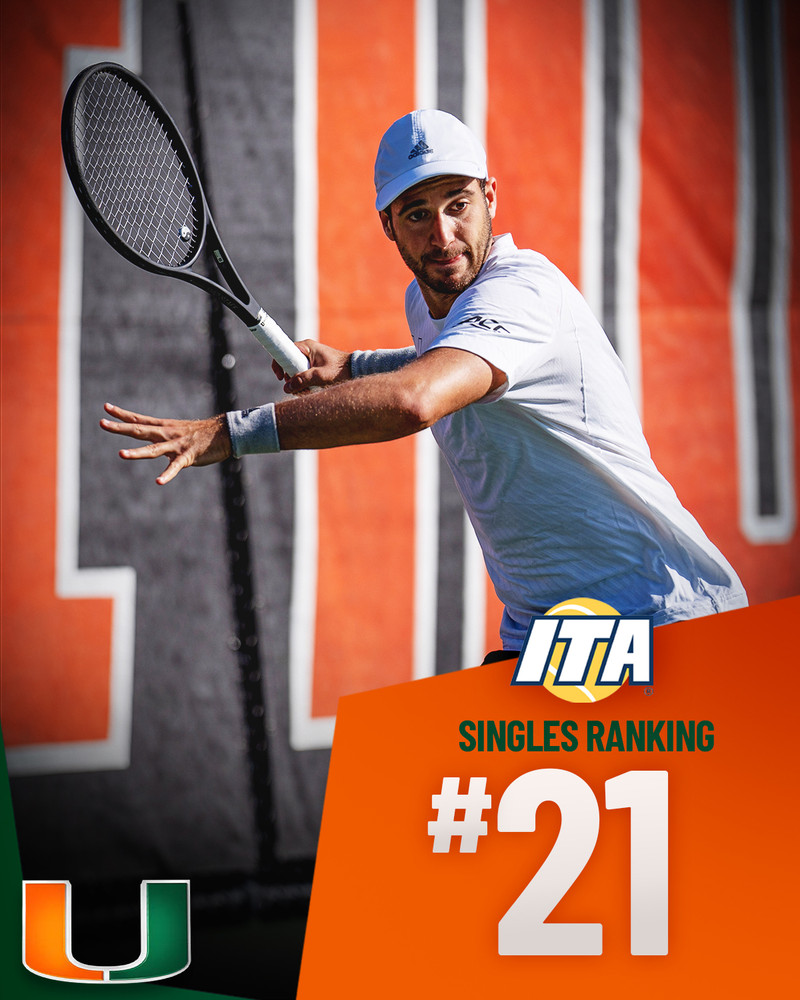 Katz made his first ever appearance in the ITA rankings on Wednesday, checking in at No. 51. The sophomore posted a 6-3 record in fall action and carried that momentum into the spring, starting the season a perfect 4-0.
Like Martin, Katz began the Miami Spring Invite on a high note, taking down No. 10 Philip Henning of Georgia for his first collegiate win over a ranked opponent. All three of Katz's victories at the Miami Spring Invite came against top-125 singles players as he also beat No. 104 Evin McDonald and No. 56 Casey Hoole.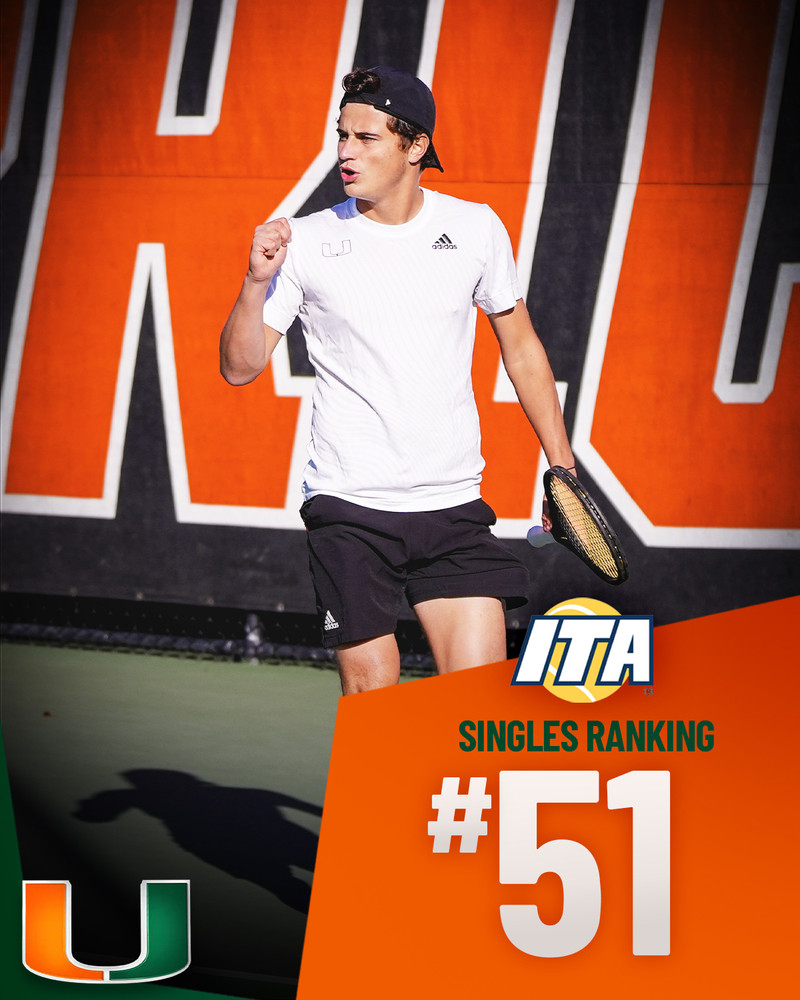 The full post-fall ITA rankings, for both singles and doubles, can be found HERE.
The Hurricanes are back in action on Friday, Feb. 10 when they take on North Florida at 3 p.m. at the Neil Schiff Tennis Center.