Martin Defeats Nation's Top Player
CORAL GABLES, Fla. – Graduate student Dan Martin opened the Miami Spring Invite with a bang, taking down the best player in the nation, No. 1 Ethan Quinn (Georgia), Friday morning at the Neil Schiff Tennis Center.
Martin recorded a dominant performance on court one, cruising to a 6-4, 6-4 victory over the best player in the country.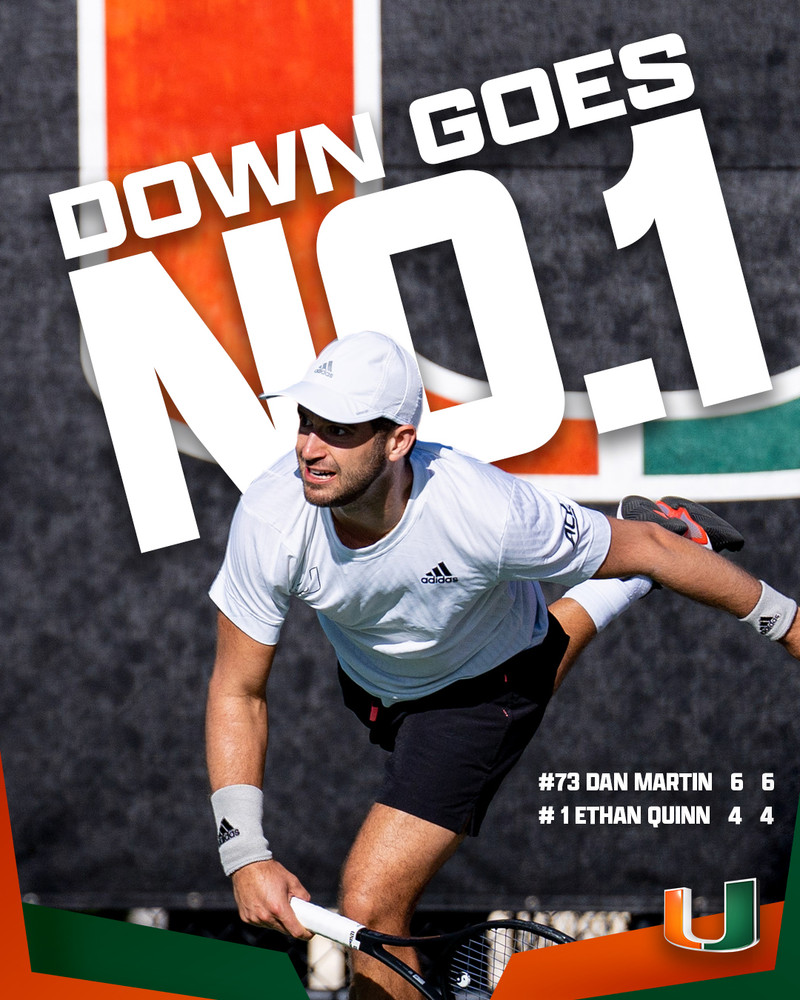 As a team, Miami went 4-4 in singles action and tallied a trio of wins over top-25 opponents.
Sophomore Martin Katz rallied from down 3-6 to in the first set to No. 10 Philip Henning (Georgia) to take sets two and three, 7-5 and 6-3, respectively, for the first top-10 victory of his career.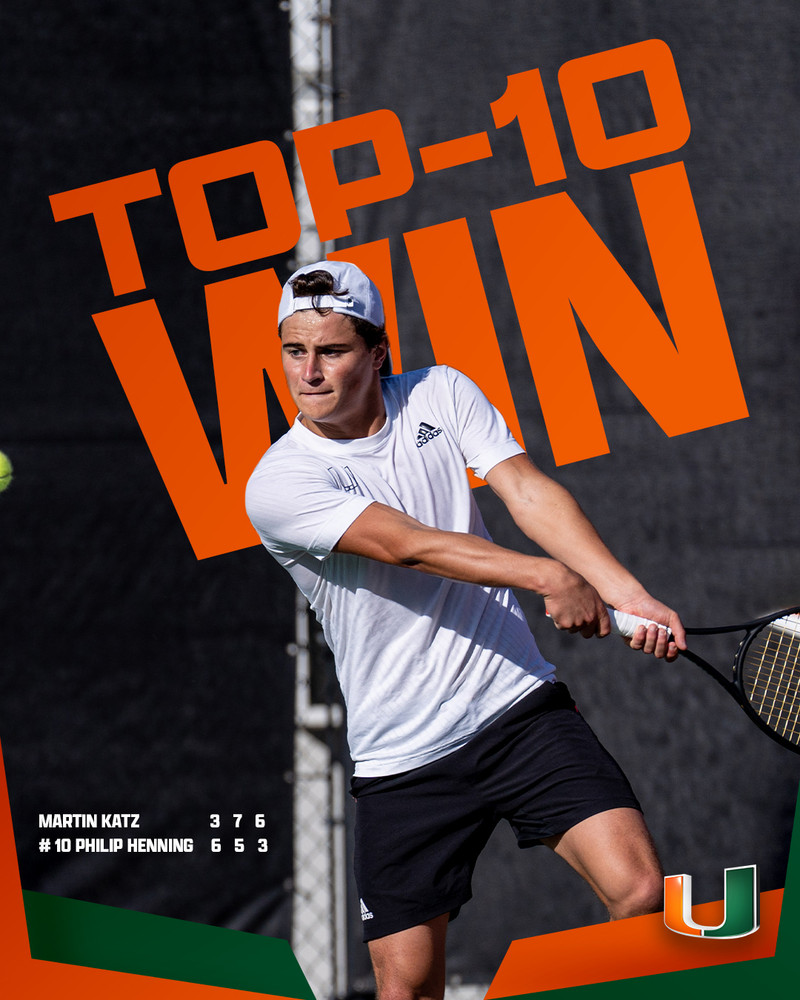 Fifth-year senior Franco Aubone recorded Miami's third top-25 win of the day with a 6-4, 6-4 win over No. 21 Blake Croyder (Georgia), while freshman Antonio Prat followed with a 7-5, 6-3 victory over No. 70 Teodor Giusca (Georgia).
On court five, graduate student Leo Bierbaum took No. 106 Trent Bryde (Georgia) to three sets, but ultimately fell, 2-6, 6-3, 4-6.
Freshmen Martin Vergara del Puerto and Nacho Serra Sanchez each fell to their respective opponents in two sets, while fellow newcomer Jackson Armistead battled to three sets before facing a 7-6 (0), 3-6, 4-6 loss to Britton Johnson (Georgia).
The Hurricanes went winless in doubles action on day one, although the duo of Aubone and Martin Vergara del Puerto took the doubles pair of Raphael Lambling and James Story (South Carolina) to a tiebreak, before falling 8-7 (5).
Miami is back in action for day two of the Miami Spring Invite on Saturday with doubles action beginning not before 11:30 a.m.