Miami Seeks Fourth Straight Win on Wednesday
CORAL GABLES, Fla. – The University of Miami women's basketball team returns to action on Wednesday when it hosts the Florida Atlantic Owls at 6 p.m. at the Watsco Center. Miami is seeking its fourth straight home win to open the season, something that has only been done once before in program history (2021-22).
The Hurricanes took care of business the last time these two teams met, besting Florida Atlantic, 56-46, at home last season. Miami holds a perfect 19-0 record against the Owls and is 15-0 when playing inside the friendly confines of the Watsco Center.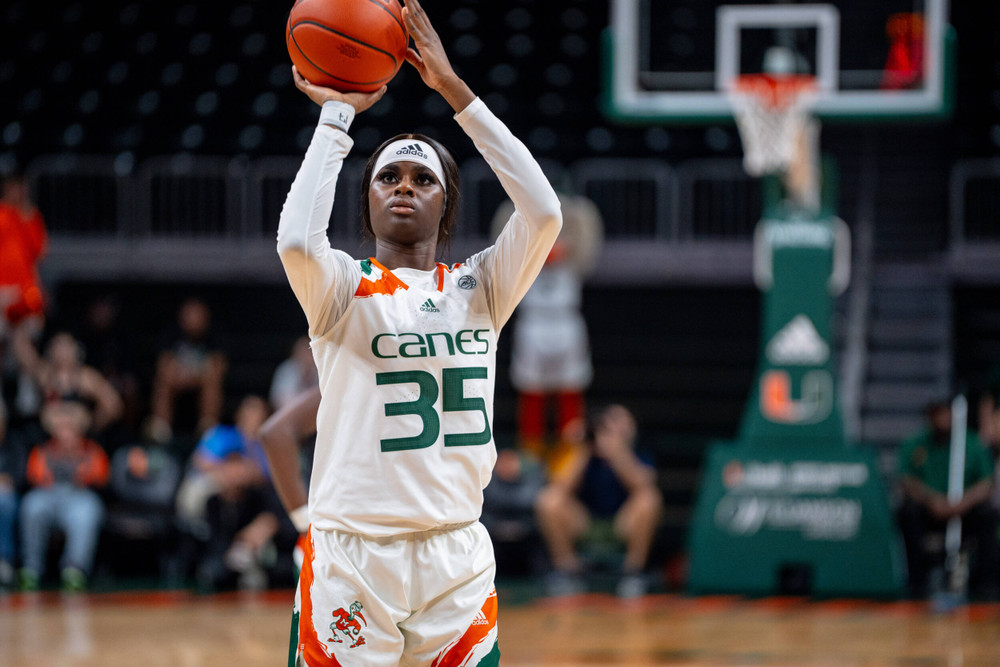 Sophomore Latasha Lattimore looks to continue her dominance on the court on Wednesday after recording her second career double-double last time out. Lattimore poured in a career-high 25 points and tallied 10 rebounds to lead the Hurricanes to victory over Boston University.
As a team, Miami shared the ball extremely well, totaling 23 assists, the most since Dec. 21, 2018 (26). Four Hurricanes recorded four-plus assists against BU, paced by Haley Cavinder and Hanna Cavinder , who tallied five apiece.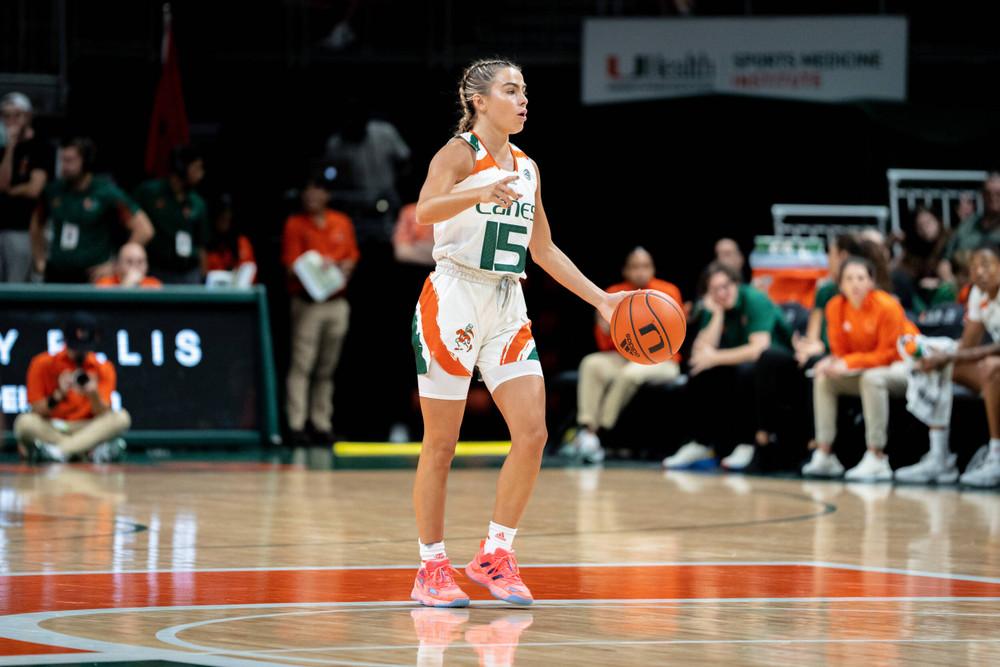 Four Hurricanes are averaging double-figures this season, led by graduate student Destiny Harden at 13.0 points per contest. Harden is the only Miami player to have scored in double-digits in every game this season.
Season tickets for the 2022-23 women's basketball home schedule start at $75 and can be purchased online or by calling the Miami Hurricanes ticket office at 1-800-GO-CANES. Single-game tickets are available for purchase online or by phone, as well. For more details, dial that number or email canestix@miami.edu.