Miami Closes Out Play at ITA Southeast Regionals
TALLAHASSEE, Fla. – The University of Miami men's tennis team competed in the ITA Southeast Regional Championships from Oct. 20-24 at the Scott Speicher Memorial Tennis Center.
Graduate student Dan Martin posted the best showing for the Hurricanes in singles action, advancing to the main draw quarterfinals before falling to eventual runner-up Antoine Cornut Chauvinc, 3-6, 4-6.
Martin also advanced to the quarterfinals in the doubles main draw, alongside partner fifth-year senior Juan Martin Jalif. The duo battled Florida Atlantic's Nicolas Acevedo and Filip Krolo to a tiebreak, but came up just short, 7-8(5).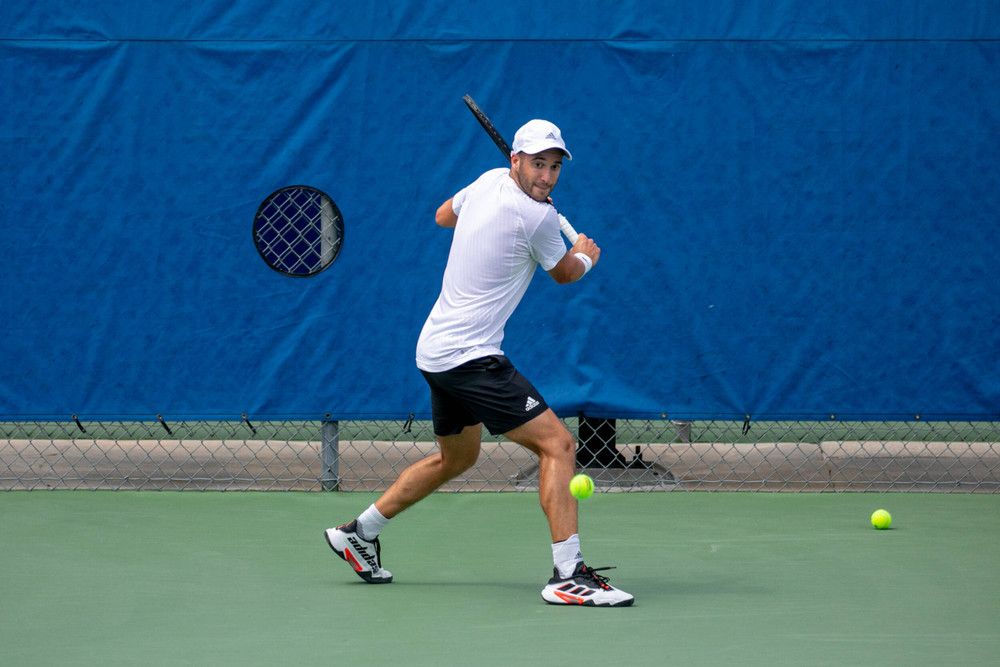 In the singles consolation bracket, fifth-year senior Franco Aubone rebounded from a round of 64 loss to streak all the way to the consolation finals, tallying four wins along the way. Aubone ultimately faced a 4-6, 2-6 loss to Lukas Greif of Florida in the final match of the consolation bracket.
Another highlight for the Hurricanes came out of the qualifying bracket where graduate student Leo Bierbaum posted a pair of wins to advance to the singles main draw. In the round of 64, Bierbaum defeated Gabriele Datei, 7-6(4), 7-6(6), to move on to the round of 32, where he faced a 4-6, 4-6 defeat to Florida's Nate Bonetto.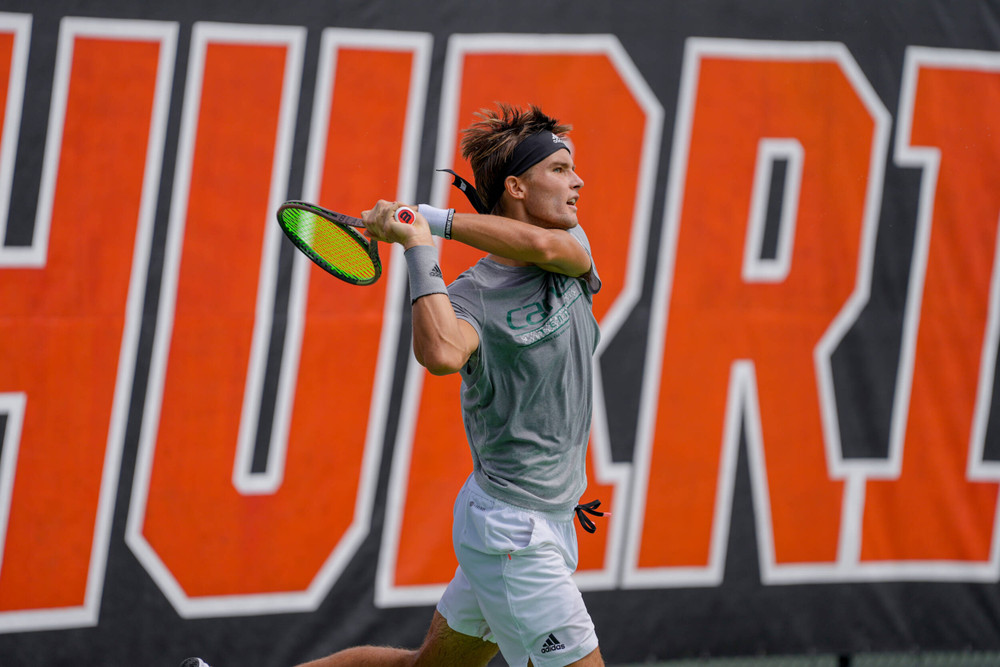 In doubles action, the sophomore duo of Casper Christensen recorded two victories before coming up short, 4-8, in the round to the Georgia duo of Blake Croyder and Britton Johnston.
The Hurricanes return to action on Oct. 28-30 when they head to Winston-Salem, N.C., to compete in the Wake Forest Invitational.