MBB Adds Sun Belt POY Norchad Omier
CORAL GABLES, Fla. – University of Miami head men's basketball coach Jim Larrañaga announced Tuesday the signing of Norchad Omier.
A 6-foot-7, 232-pound forward with three years of eligibility remaining, Omier comes to Miami after spending two years at Arkansas State University. ESPN considers him the eighth-best player in the transfer portal.
"Our coaching staff is extremely excited to add Norchad to the Miami basketball program. While his stats and accomplishments speak for themselves, what we love most about Norchad are his non-stop motor and competitive fire," Larrañaga said. "In addition to being among the most dominant rebounders I've seen at the college level, Norchad is also an efficient scorer and a prolific defender who has proven himself as one of the best forwards in the country. We are eager to welcome Norchad and his family to The U."
The 2021-22 Sun Belt Player of the Year and Sun Belt Defensive Player of the Year, Omier averaged 17.9 points, 12.2 rebounds, 1.2 assists, 1.6 steals and 1.9 blocks in 28.9 minutes per game. He shot 63.2 percent from the floor and posted 20 double-doubles, tied for sixth-most nationally, in 29 outings.
Omier finished top-10 among DI players in six additional categories last year, ranking third in offensive rebounding (4.0), fourth in rebounding, seventh in defensive rebounding (8.2), eighth in field-goal percentage and eighth in total rebounds (353), as well as No. 45 in blocks.
The Bluefields, Nicaragua, native is the lone DI player in the last 30 years to average at least 17.5 points, 12.0 rebounds, 1.5 steals and 1.5 blocks per game while shooting over 60 percent from the floor in a single season. Louisiana Tech's Paul Millsap (2005-06) is the only other individual in that span to do so while eclipsing even a 55 percent mark.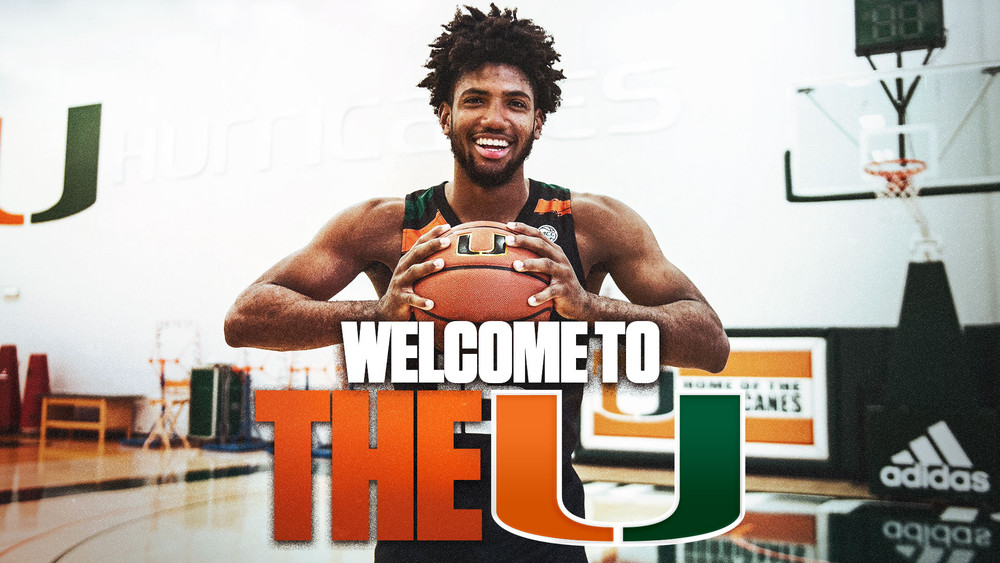 Last year, Omier led the Sun Belt in rebounding, offensive rebounding, defensive rebounding and field-goal percentage. He ranked second in scoring and blocks, plus seventh in steals and No. 10 in free-throw percentage (72.9).
Omier scored 15-plus points in 19 of his 29 outings last year, reaching 20-plus 12 times and eclipsing 30 on three occasions, including a 35-point performance in a conference tournament win over UL Monroe. He recorded double-digit rebounds in 21 contests, notching 15-plus in nine and pulling down 26 in a regular season affair versus UL Monroe. That marked the second-highest total in DI play last year and the co-third highest ledger versus a DI team in the past 12 seasons.
Omier burst onto the scene as a freshman in 2020-21, averaging 12.6 points, 12.3 rebounds, 1.2 steals and 1.4 blocks per game. He finished with 15 double-doubles, fifth-most in the country, en route to Sun Belt Freshman of the Year status.
In addition, Omier also became the third freshman in league history to garner First Team All-Sun Belt recognition, after leading the conference in rebounding and defensive rebounding (8.3), plus ranking second in offensive rebounding (4.0), fourth in blocks and eighth in field-goal percentage (54.6). Those numbers put him third, seventh, fifth, No. 86 and No. 44, respectively, on a national level.
Omier also became the fourth DI freshman in the last 30 years to average 12.0 points and 12.0 rebounds, joining Kansas State's Michael Beasley (2007-08), Millsap (2003-04) and Colgate's Adonal Foyle (1994-95). Omier earned CollegeInsider.com Kyle Macy Freshman All-America accolades after pulling down double-digit rebounds 19 times, second-most of any DI player, with 16-plus six times.
Overall, in two years in Jonesboro, Ark., Omier averaged 15.6 points, 12.2 rebounds, 1.0 assist, 1.4 steals and 1.7 blocks per game, while shooting 59.4 percent. He started in 50 of his 52 appearances, totaling 809 points and 635 rebounds. The only other players in the nation to reach both those figures over the last two years are North Carolina's Armando Bacot and Utah Valley's Fardaws Aimaq.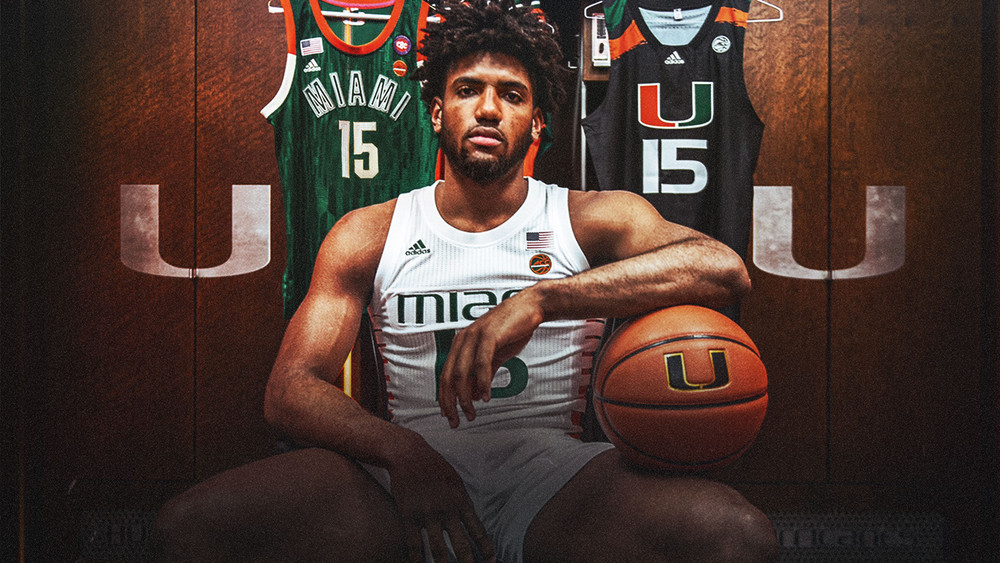 Omier also has international experience, most recently competing for the Nicaraguan National Team last summer in the FIBA World Cup 2023 Americas Pre-Qualifiers. He averaged 15.0 points, 11.8 rebounds, 1.5 steals and 1.7 blocks per game, helping his country to a 3-3 record.
The first player from his home nation to sign a DI basketball scholarship, Omier did so after attending nearby Miami Prep for a postgraduate year. There, he averaged 26.7 points and 20.3 rebounds per game, aiding his team to a 41-5 record and logging a double-double in all 46 games.
Omier is the sixth newcomer set to join the Miami roster in 2022-23, including the second transfer. Nijel Pack, a First Team All-Big 12 honoree last year at Kansas State, inked Saturday with the Hurricanes. Meanwhile, prep recruits Favour Aire, AJ Casey, Danilo Jovanovich and Christian Watson all signed with the Hurricanes in November, forming a top-20 recruiting class.
To keep up with the University of Miami men's basketball team on social media, follow @CanesHoops on Twitter, Instagram and Facebook.