MBB Inks First Team All-Big 12 Honoree Nijel Pack
CORAL GABLES, Fla. – University of Miami head men's basketball coach Jim Larrañaga announced Saturday the signing of Nijel Pack.
A 6-foot, 180-pound guard with three years of eligibility remaining, Pack comes to Miami after spending two years at Kansas State University. He is rated the second-best player in the transfer portal according to both ESPN and The Athletic, as well as third-best by 247Sports.
"Nijel is a tremendous addition to our team. He is truly one of the finest players in the country, as well as an excellent young man with an elite work ethic who loves basketball," Larrañaga said. "Nijel is not only a high-level scorer with elite shooting abilities, but also a superb playmaker and defender. We're thrilled to welcome Nijel and his family into the Miami basketball program."
A premier guard nationally, Pack averaged 17.4 points, 3.8 rebounds, 2.2 assists and 1.3 steals in 33.1 minutes per game last season. He shot 45.5 percent from the floor, including a blistering 43.6 percent beyond the arc, and 84.5 percent at the line.
Pack, who committed only 1.5 turnovers per outing, earned First Team All-Big 12 and Big 12 Most Improved Player distinction for his stellar play. He led the league in 3-point field goal percentage and 3-pointers per game (3.3), while placing third in scoring, fourth in field-goal percentage, seventh in minutes and No. 11 in steals. Pack also finished fifth nationally in 3-point percentage and No. 14 in makes per game.
The Indianapolis native scored in double figures in 28 of his 29 outings, with 15-plus points 20 times and 20-plus in seven contests. He surpassed 30 points thrice—the only Big 12 player to do so more than once—by notching 35 against eventual NCAA champion Kansas, 32 versus Iowa State and 31 against then-reigning national champion Baylor.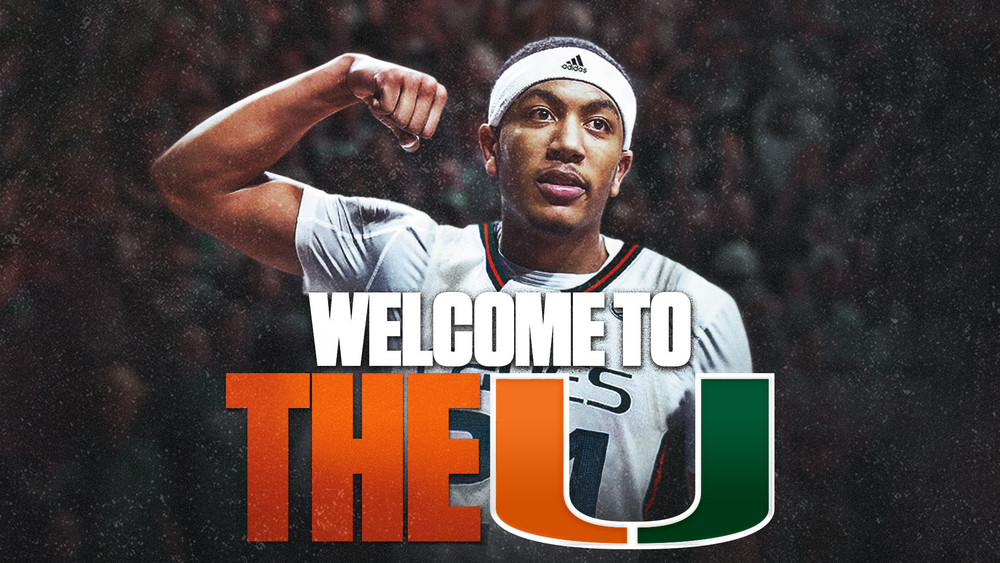 Pack turned in a strong freshman campaign in 2020-21, putting up 12.7 points, 3.7 rebounds, 3.8 assists and 1.2 steals in 33.6 minutes per contest, while shooting 40.5 percent on 3-pointers and starting all 24 games in which he played. He finished second in the Big 12 in 3-point percentage, fourth in assist/turnover ratio (1.83), fourth in 3-pointers per game (2.5), No. 10 in assists, No. 10 in minutes and No. 11 in steals.
He became the third freshman to lead the Wildcats in scoring, joining Marcus Foster (2013-14) and Michael Beasley (2007-08), while his 60 3-pointers trailed only Foster among freshmen in Kansas State history. Pack's eight 3-pointers versus Texas A&M—a mark he matched last year versus the Jayhawks—set a program freshman record and placed second all-time.
Over his two seasons in Manhattan, Kan., Pack averaged 15.3 points, 3.1 rebounds, 2.9 assists, 1.3 steals and just 1.7 turnovers in 33.3 minutes per game. He shot 44.0 percent overall, 42.3 percent from long range and 82.9 percent from the stripe.
Pack totaled 810 points in 53 appearances for the Wildcats, reaching double figures in 44 of them, 15-plus in 27 and 20-plus in 10. He also dished out at least five assists on 15 occasions, with a high of nine against Oklahoma during his freshman campaign. Pack also connected on three-plus 3-pointers 30 times, with five-plus in eight games.
A consensus four-star recruit coming out of Lawrence Central High School, Pack finished No. 90 in ESPN's national rankings, No. 128 on Rivals' list and No. 123 in the 247Sports Composite. He was also a consensus top-five player in the state of Indiana who twice earned both all-county and all-conference honors while leading his team to a four-year record of 70-26 (.729) and a 2019 sectional title.
Pack is the fifth newcomer set to join the Hurricanes in 2022-23, following a quartet of high school recruits. Favour Aire, AJ Casey, Danilo Jovanovich and Christian Watson all inked with Miami in November, giving Larrañaga and the Hurricanes a top-20 recruiting class.
To keep up with the University of Miami men's basketball team on social media, follow @CanesHoops on Twitter, Instagram and Facebook.