Hurricanes Tally Road Win in Atlanta
ATLANTA – The University of Miami men's tennis team fought its way back to the win column on Thursday when it took down the No. 58 Georgia Tech Yellow Jackets, 4-3, at the Ken Byers Tennis Complex.
The match came down to the final singles match of the evening at first singles, where graduate student Dan Martin recorded his sixth ranked win of the season, defeating No. 64 Andres Martin, 6-7 (2), 7-6 (5), 6-4, in comeback fashion.
Fifth-year senior Benjamin Hannestad and freshman Martin Katz set the tone early for Hurricanes, cruising to a 6-0 win on court two. Georgia Tech tied the doubles action at one with a 6-2 victory at first doubles. 
With the doubles point on the line and down 4-5, Martin and fifth-year senior Bojan Jankulovski rallied to tie the match at five-all. The duo dominated the next two games to secure the doubles point for Miami with a 7-5 win on court three.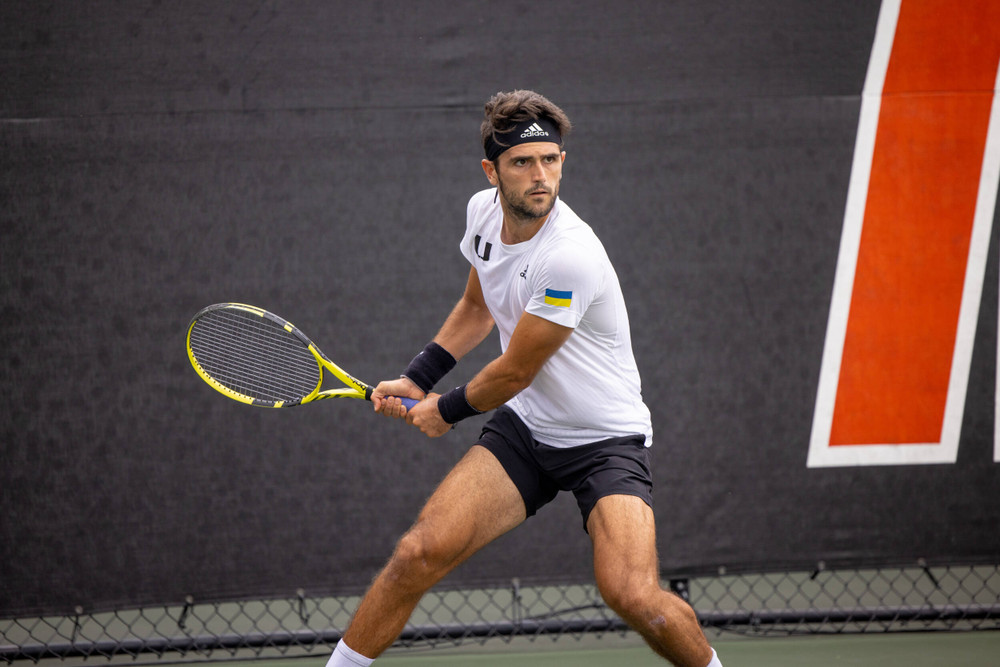 The Yellow Jackets evened the match 1-1 with a singles win on court two as Marcus McDaniel defeated Jankulovski 6-1, 6-3. However, the Hurricanes stayed resilient and rattled off two straight singles victories on courts five and six to retake the lead at 3-1. 
At fifth singles, Katz tallied his 14th win of the season with a 6-2, 6-4 victory over Pablo Schlecher, while fourth-year junior Franco Aubone dominated court six, posting a decisive 6-0, 6-1 win to move to 10-6 in singles action this year.
Georgia Tech responded with a pair of singles wins of its own, tying the match at three as Hannestad and fourth-year junior Oren Vasser faced 3-6, 5-7 and 7-5, 2-6, 2-6 defeats, respectively.
Meanwhile, No. 85 Martin was in an all out battle with No. 64 Martin at first singles. Georgia Tech's Martin narrowly edged the Hurricane, 7-6 (2), in the first set and then jumped out to a 5-2 lead in set two.
However, Miami's Martin clawed his way back, winning four straight games to take a 6-5 lead in the second session. His Georgia Tech opponent proceeded to tie the match at six, forcing a tiebreak. Neither Martin would concede the final game easily as they traded points until Dan Martin pulled away for the 7-6 (5) set two win.
As expected, the third and final set featured numerous ties and lead changes before Miami's Martin took a narrow 5-4 lead. The Hurricane closed out the match with a huge final point, collapsing to the court in relief as his teammates tackled him in a dogpile.
The Hurricanes have a quick turnaround as they travel to Clemson, S.C., to take on the Tigers on Saturday at 12 p.m.