Hannestad, Aubone Post Strong Performance at ITA Southeast Regionals
CORAL GABLES, Fla. – The University of Miami men's tennis team closed out its showing at the ITA Southeast Regionals in Gainesville, Fla., on Monday afternoon. The 11th-ranked doubles team of junior Franco Aubone and senior Benjamin Hannestad highlighted the action, appearing in their second straight ITA Southeast Regionals doubles main draw final.
As a pair, Aubone and Hannestad went 4-1 on the weekend, earning wins against teams from Georgia Tech, South Florida, Georgia, and Georgia State, before ultimately falling to the No. 8 team of Marcus McDaniel and Andres Martin from Georgia Tech, 7-6(2), 7-5, in the main doubles finals.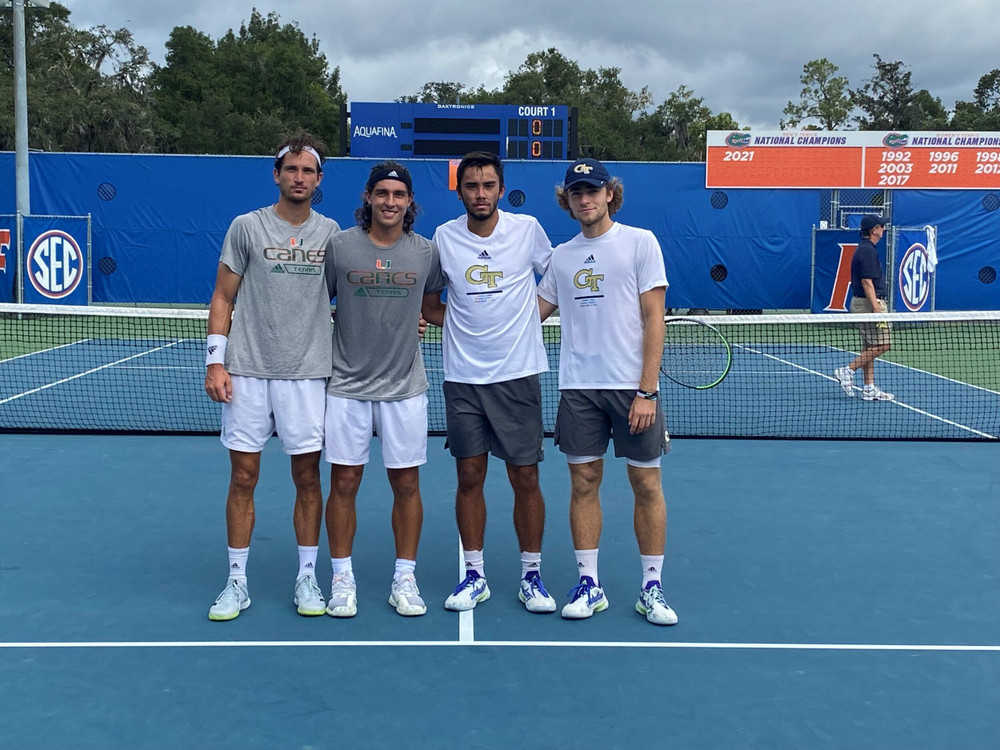 Six Canes competed over the weekend, posting a 9-7 record in singles action and a 9-3 mark in doubles play. Overall, Miami recorded an 18-10 cumulative record at the tournament.
The doubles pair of Juan Martin Jalif and Bojan Jankulovski advanced out of qualifying draw, posting a 4-1 record on the weekend. However, the tandem could not overcome eventual champion Georgia Tech and fell 8-3 in the main doubles quarterfinals.
The duo of Dan Martin and Ilarion Danilchenko also played in the main draw and closed the tournament with a 1-1 record, earning a win against Florida State before dropping their match to Georgia in the Round of 16.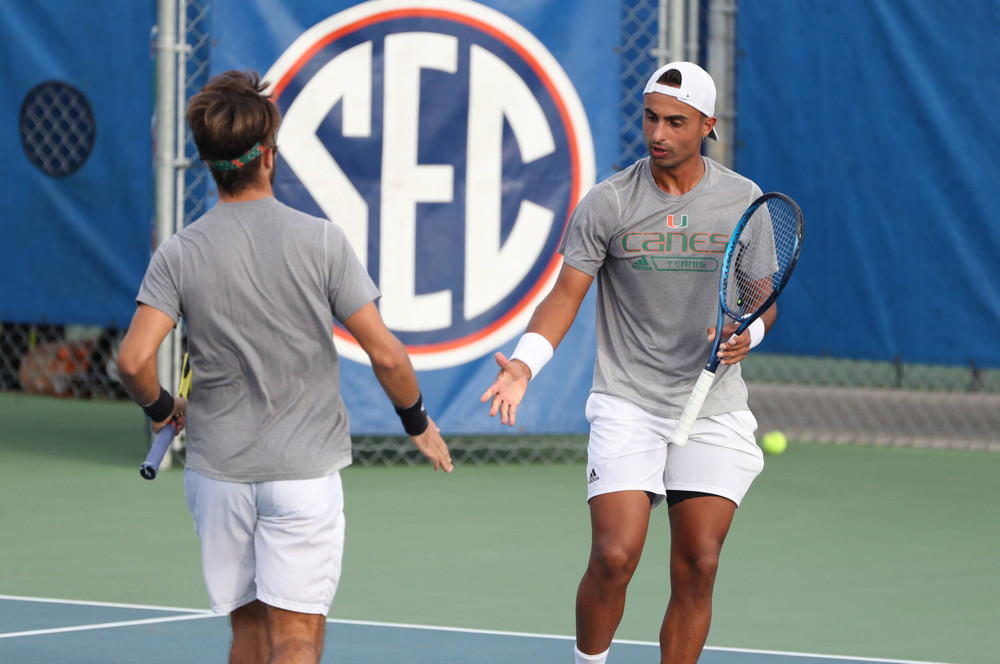 In the singles main draw, Martin and Jankulovski each won two matches to advance to the Round of 16, but ultimately came up short against players from North Florida and Georgia Tech, respectively.
Hannestad dropped his opening singles main draw match, but won two matches in the singles consolation bracket, while Aubone and Danilchenko each earned one victory during Friday's consolation matches.
Freshman Casper Christensen tallied a 6-4, 6-2 win over his Stetson opponent on Thursday, but fell in three sets in the second round of the qualifying singles.
The Canes return to action on Nov. 5 when they head to Atlanta, Ga., for the Georgia Tech Invitational.