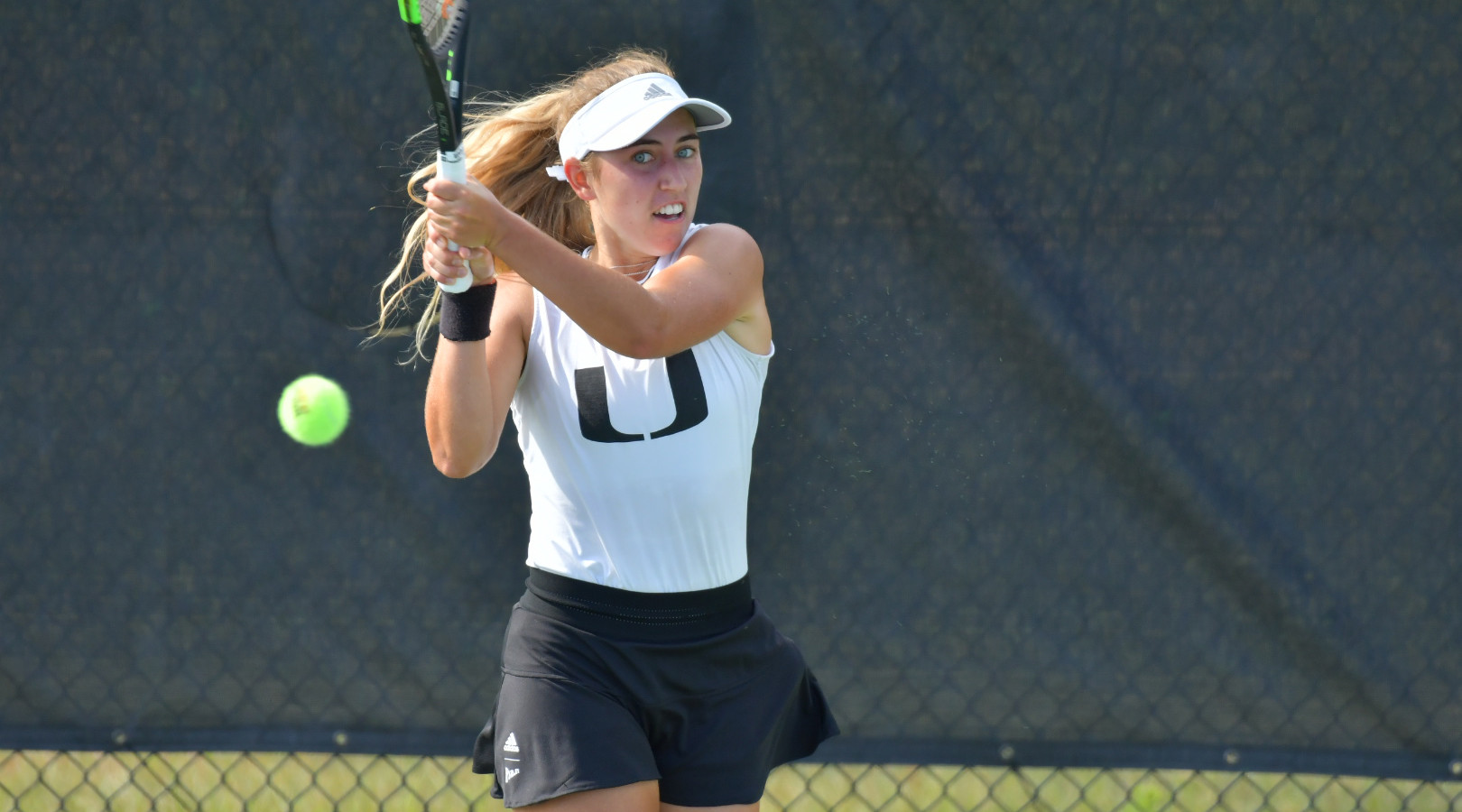 CORAL GABLES, Fla. – Before she ever played in a fall tournament as a collegian, Isabella Pfennig was an ITA All-American.
A sophomore on the University of Miami women's tennis team, Pfennig turned in a dazzling rookie campaign in 2021 that ended with the elite accolade, along with a host of others.
She did so after arriving in Coral Gables in January, just weeks before the start of the spring season. Even if she had come a semester earlier, no ACC teams competed in the fall of 2020 due to COVID-19.
On the last weekend of September 2021, at the Fall Ranked Spotlight in Cary, N.C., Pfennig finally got a taste of collegiate fall tennis – the only portion of the season that is truly individual.
"When I played the first tournament, it kind of was different," Pfennig shared. "At the team matches, the energy was super high all the time and you played for something bigger than just yourself."
The 2021 ITA Southeast Rookie of the Year, Pfennig excelled throughout her freshman campaign, primarily competing at No. 2 singles and No. 1 doubles. She reached the NCAA Championships in both fields and placed No. 26 in the year-end rankings of each, as well.
Despite her early success, Pfennig still worked hard in the offseason to improve as a player, as did her teammates. Her emphasis was not on ball striking or serves or anything on the court, but rather mostly in ensuring she was in the best shape possible from a physical standpoint.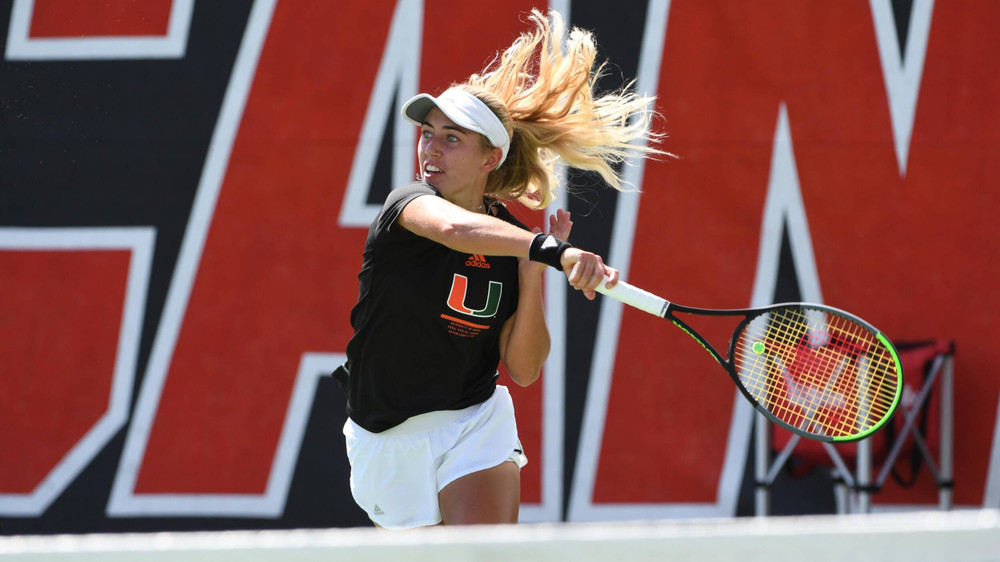 "We were lifting like three times a week, running twice a week. So, the focus was more on the fitness area," Pfennig shared. "Obviously, it was much easier to work hard because we were part of a team and we were all in this together. So, I think we were improving our fitness a lot and now we're just ready to compete. The practice part is kind of fun, but the [truly] fun part is the competing part. Basically, you practice and you lift and you run because you want to compete better. So, now we're just all excited to finally compete again."
When Pfennig did get the chance to do just that in Cary, she was provided a learning experience. The Gauting, Germany, native got off to a bit of a slow start in her first such action.
It is understandable, though, as it has been months since Pfennig played matches against non-teammates. There is no concern from the talented sophomore, but rather a focus on using this to help her moving forward.
"That was our first tournament. We played one UTR tournament here this summer and I played one back home in Germany, but there [in North Carolina] it was just different in that every match you played was on such a high level," Pfennig shared. "Everybody, all of those kids were such great tennis players. I just wasn't used to playing those high-level matches and it's just always different than practice. What I got from that weekend—I felt like every match got better, especially the competitiveness. So, I … hope I'm ready now."
Pfennig will certainly need to be ready, as her next crop of opponents will also be particularly stellar.
Up next for the 5-foot-3 right-hander is a trip to Mt. Pleasant, S.C., for one of the premier events in collegiate tennis. Held in the Palmetto State for the first time, the ITA Women's All-American Championships by LTP feature the nation's elite players competing for a prestigious crown.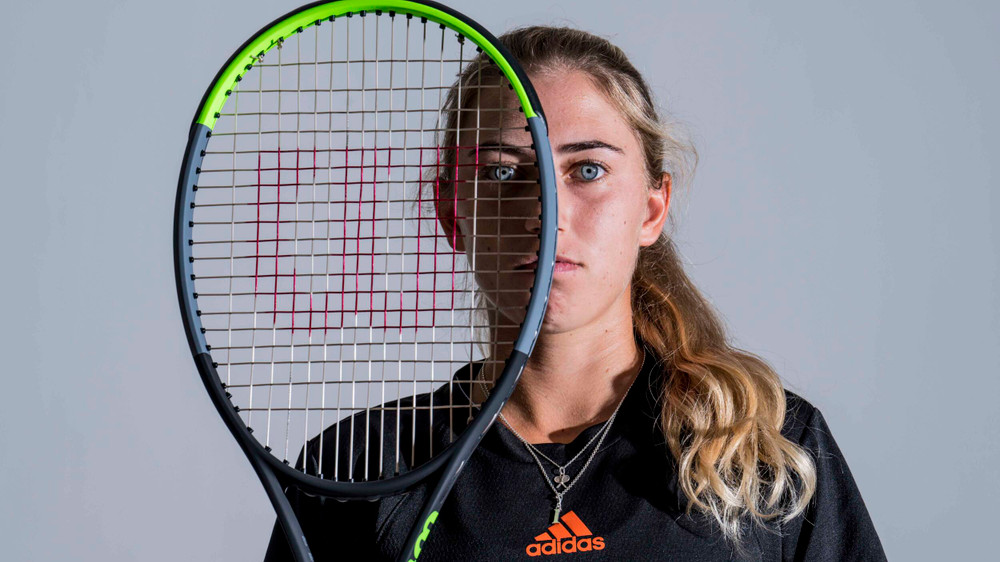 Pfennig is one of the select individuals chosen for the main draw and will start competition Wednesday at LTP Tennis Club.
"Honestly, I'm really excited because it's just cool to know that you're playing in a tournament where only the best college players in the whole country are playing and you are part of it because you earned it last season. So, it's just a cool feeling," Pfennig said. "But, on the other side, I try not to be overexcited because it's just a normal tournament like every other tournament. When you step on-court, it's a match where you want to win. So, it doesn't matter where you play, but of course, I'm excited."
Pfennig knows that having a tournament already under her belt will benefit her when she takes on such strong competition in South Carolina.
"Now, having played five matches—high-quality matches—it definitely helps me because now I know what the level is going to look like and now I'm ready," Pfennig said.
One new element of this trip for Pfennig will be that she is going without any of her Miami teammates.
Even for her first fall tournament, four fellow Hurricanes joined her in North Carolina. This time, that will not be the case.
Pfennig will not be completely on her own, though, as associate head coach Alex Santos is also headed to the tournament with her. She is excited for the new traveling experience, even if it might be a bit different than what she is used to.
"I guess [it will be] a little boring," Pfennig chuckled. "I'm lucky I can travel with Alex because he's a great guy and I have a great coach by my side then. But, I was so used to traveling with my teammates and cheering for then. You're just a little distracted [in a positive way] from everything that is going on, but I think it will be cool."