Canes Welcome Five Newcomers For 2021-22 Season
CORAL GABLES, Fla. – University of Miami men's tennis coach Aljosa Piric welcomes five new student-athletes to the team for the 2021-22 season. The class features a diverse and competitive group of men with a mix of transfers and first-year players.
The five Canes all hail from different countries – Niklas Badstangen (Germany), Casper Christensen (Norway), Ilarion Danilchenko (Russia) Juan Martin Jalif (Argentina) and Dan Martin (Canada). Badstangen, Christensen and Danilchenko all come to Miami as freshmen, while Jalif and Martin are both offseason transfers from Florida State and Dartmouth, respectively.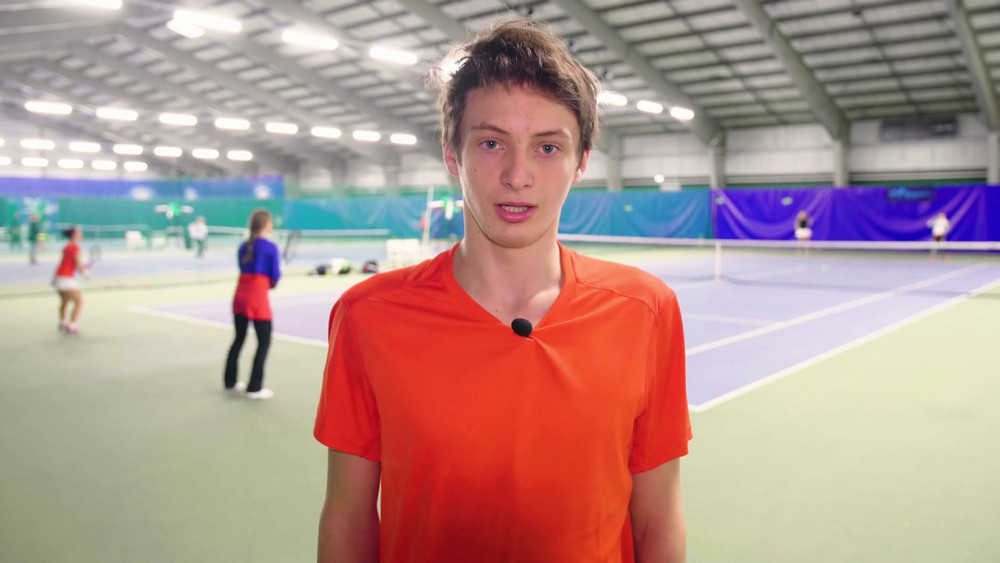 Niklas Badstangen | Munich, Germany
Growing up in both Norway and Germany, Badstangen has seen immense success as a tennis player in Europe. He was ranked the No. 4 Norwegian U19 singles player and the No. 18 overall Norwegian men's single player. Earlier this year, the freshman won the 2021 U19 Norwegian Doubles Championship.
In Germany, Badstangen earned a top 60 ranking as a U18 player and a top 20 ranking as a U18 player in Bavaria. He was selected to the Rudi-Berger Cup, an invitational tournament for the top 10 German juniors, and advanced to the quarterfinals.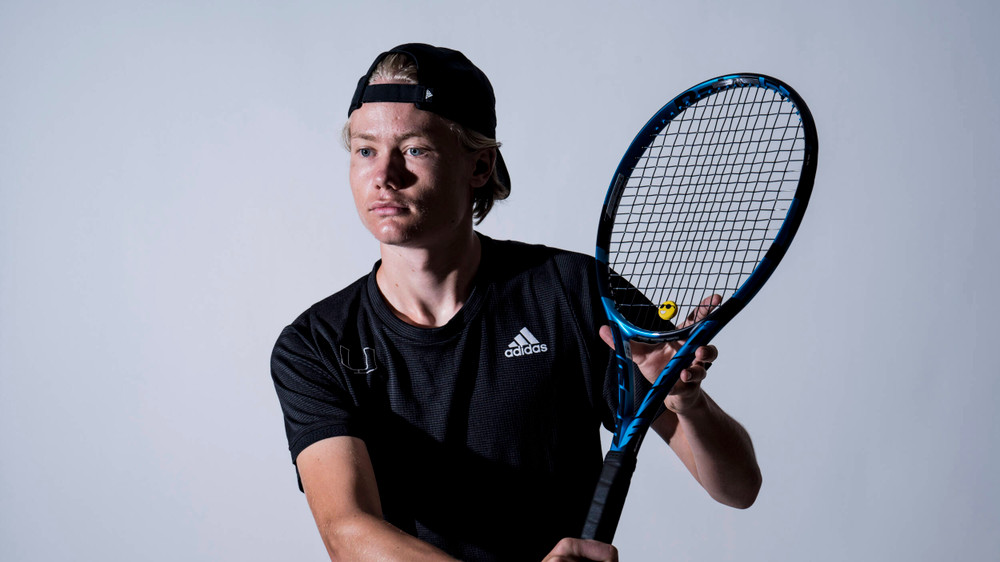 Casper Christensen | Oslo, Norway
A native of Oslo, Norway, Christensen was ranked the No. 1 U18 juniors player in Norway. In 2020, Christensen earned a career-high ITF junior ranking of 235.
The freshman has four ITF G5 singles titles under his belt, including back-to-back championship wins at the G5 Stavenger ITF and the G5 Bergen Paradis Open in 2019. Christensen also took home the U16 Norwegian Championships title.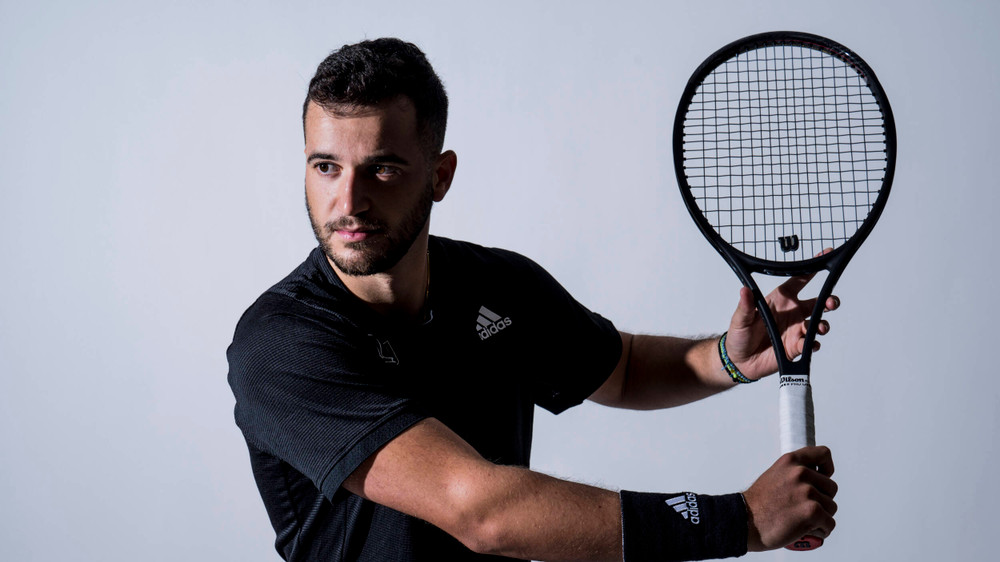 Dan Martin | Laval, Quebec, Canada
Martin joins the Canes as a graduate transfer, having spent the last four seasons as a member of the Dartmouth men's tennis team. During his time with the Big Green, Martin posted a 47-27 record in singles play and a 32-17 mark in doubles action.
He was a two-time All-Ivy League team member, including a first team nod as a sophomore in 2018-19. In 2018, Martin helped the Big Green to their first Ivy League championship in 21 years.
Before arriving at Dartmouth, Martin dominated the juniors circuit in Canada, recording numerous G4 and G5 finals appearances. He took home the singles championship at the 2016 ITF G5 Burlington All Canadian Junior Championship, while placing third at the U18 Canadian Championship. Additionally, Martin made it to the finals of the U16 Canadian Championship in 2015.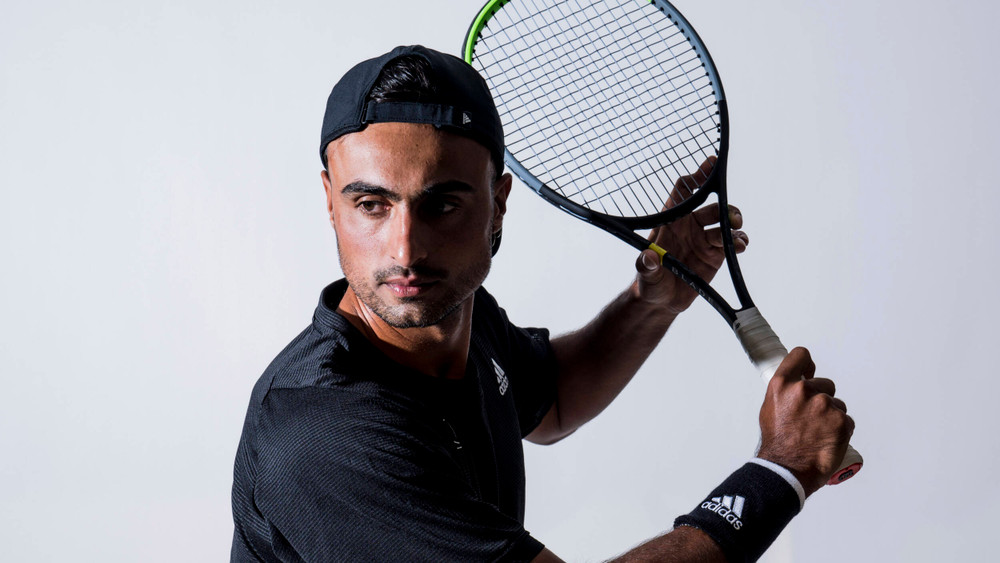 Juan Martin Jalif | Salta, Argentina
Entering Miami as a junior, Jalif spent his first two years at Florida State as a member of the men's tennis team. By the end of his second season, Jalif was playing in the No. 2 singles position and recorded a 7-5 overall record before the 2019-20 season was cut short due to COVID-19.
Prior to Florida State, Jalif ascended as high as No. 36 in the ITF juniors rankings and was tabbed the No.1 U16 player in South America in 2015. Jalif has participated in a pair of Grand Slams – French Open and Wimbledon – and broke into the ATP rankings in 2016.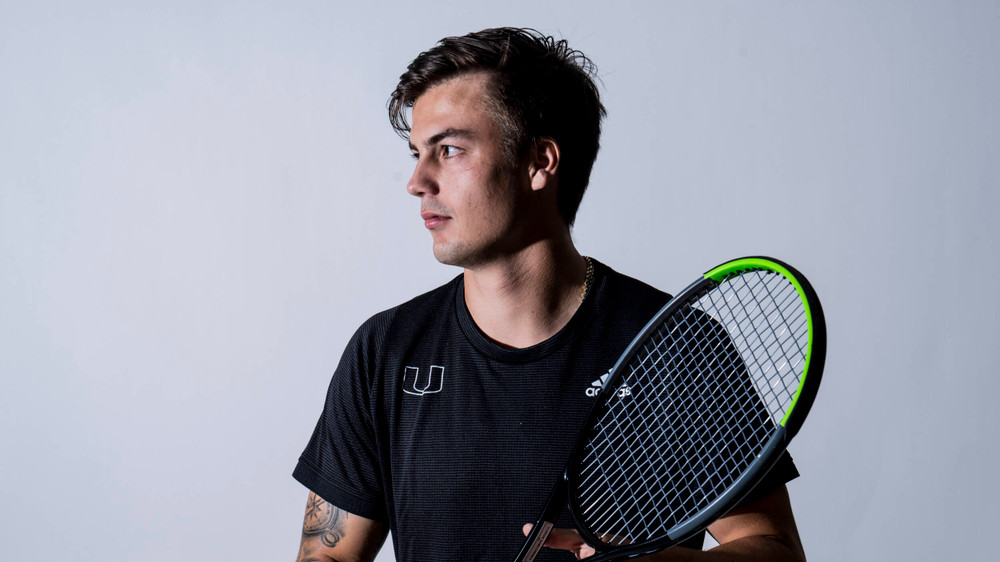 Ilarion Danilchenko | Moscow, Russia
A native of Moscow, Russia, Danilchenko was active on the ITF juniors circuit, ascending to a career-high ranking of No. 97 in 2019. He won a trio of G4 singles titles between 2018 and 2019, including the G4 Yerevan President Cup and the G4 St. Petersburg Governor Cup. Danilchenko also took home the singles title at the G4 Asuncion Pascuas Bowl in 2018.
The five newcomers join four returning Canes – Franco Aubone, Benjamin Hannestad, Bojan Jankulovski and Oren Vasser. Piric begins his sixth season as the head coach of the Miami men's tennis team in 2021-22.