Jankulovski, Soriano Barrera Garner All-ACC Honors
CORAL GABLES, Fla. – Two members of the University of Miami men's tennis team earned All-ACC accolades, as announced Thursday afternoon by the conference office.
Adria Soriano Barrera received his third All-ACC distinction in as many opportunities after being named to the first-team, while Bojan Jankulovski picked up third-team status for the second time.
A senior, Soriano Barrera becomes only the second Hurricane in program history to garner the honor at least three times, joining Daniel Vallverdu (2006-09) who claimed the accolade four times. He is also the first student-athlete in program history to claim first-team recognition, as the league did not move to naming separate teams until 2014.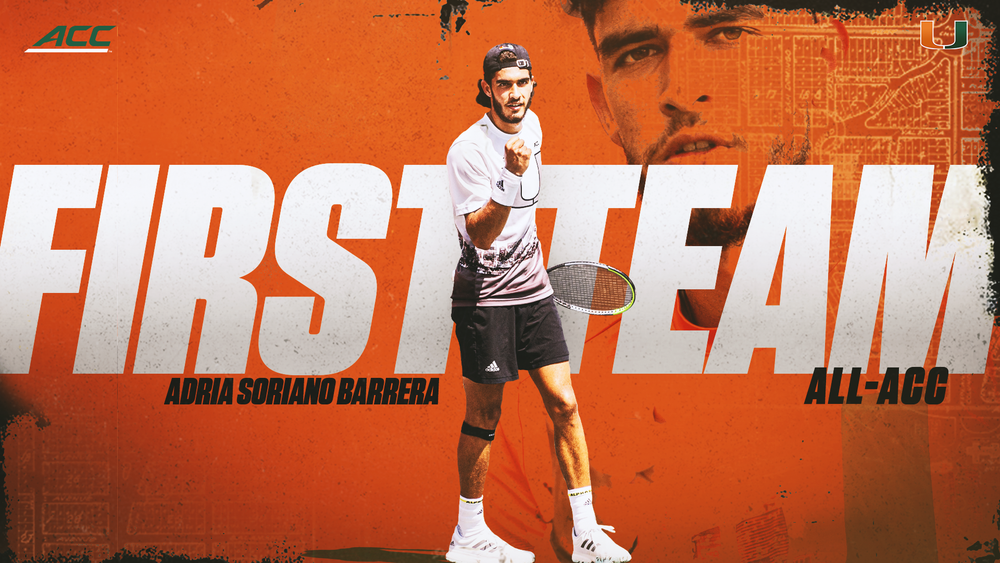 Soriano Barrera is the 39th-ranked singles player in the nation, most recently earning a top-20 singles victory at the ACC Championship in Rome, Ga. The Barcelona, Spain, native owns a 9-7 mark this spring, all at the No. 1 singles position, while maintaining a perfect 2-0 record against top-25 individuals.
Jankulovski, meanwhile, matched his third-team distinction as a freshman in 2017, acting as a catalyst for the Hurricanes all season long. Boasting a 10-5 overall singles record, the Skopje, Macedonia, native also led the team with a 5-3 conference mark.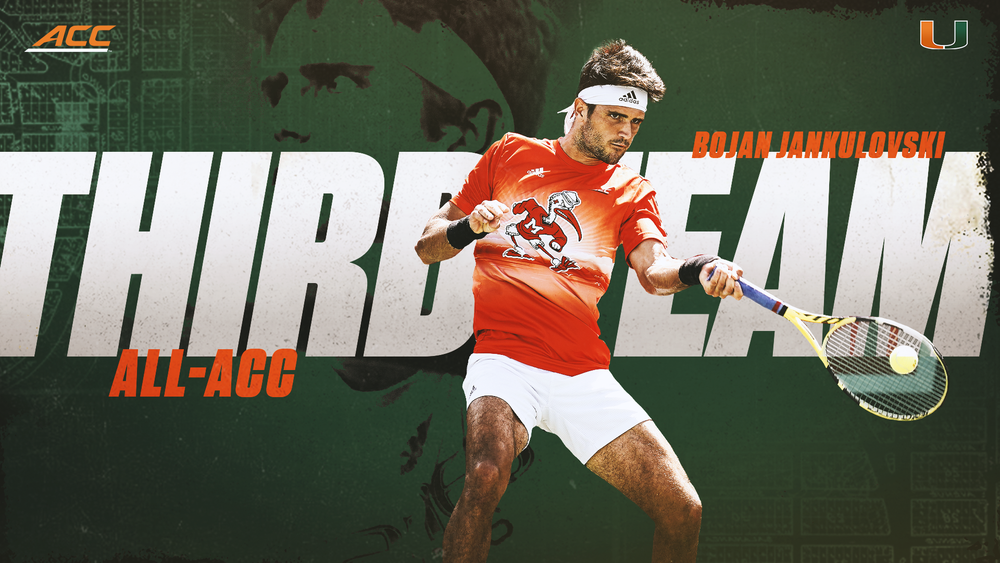 Overall, Jankulovski becomes just the fifth Miami student-athlete to garner all-conference distinction multiple times since the school joined the league in 2005. He joins Luigi D'Agord (2005-06, twice), Vallverdu (2006-09, four times), Piotr Lomacki (2016-17, twice) and Soriano Barrera (thrice).
In total, 11 Hurricanes have combined to receive 20 all-conference accolades during Miami's tenure in the ACC. In addition, the Hurricanes have collected eight honors since head coach Aljosa Piric took over the helm ahead of the 2016-17 campaign.