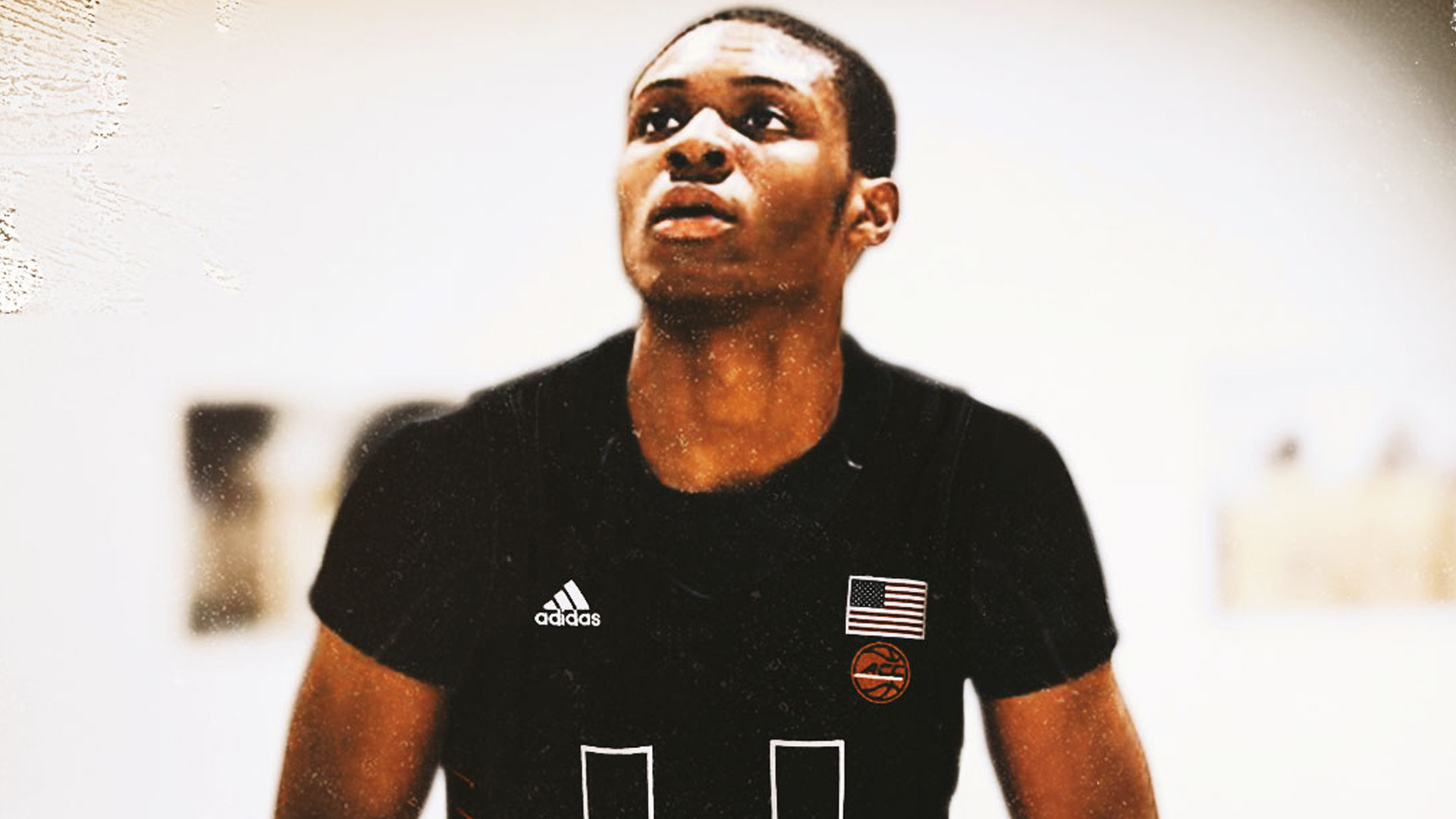 CORAL GABLES, Fla. – University of Miami head men's basketball coach Jim Larrañaga announced Wednesday the signing of Nisine Poplar.
A 6-foot-5, 180-pound guard who goes by "Wooga," Poplar attends Math, Civics and Sciences Charter School (MCSCS) in Philadelphia.
"We are excited to officially welcome Wooga and his family into our program," Larrañaga said. "Wooga is one of the most gifted athletes we have recruited in recent years. He's also an outstanding 3-point shooter who will be a very good 3-and-D player."
Rivals tabs Poplar as a four-star recruit and the No. 109 player in the class of 2021, including the seventh-best prospect in Pennsylvania. ESPN considers Poplar a four-star player and the ninth-best in Pennsylvania, while 247Sports lists him as a three-star prospect and Pennsylvania's eighth-best recruit.
According to 247Sports, Poplar selected Miami over offers from schools such as Auburn, Georgetown, Georgia, LSU, Marquette, Maryland, Nebraska, Penn State, Seton Hall and Virginia Tech.
As a junior in 2019-20, Poplar led MCSCS to not only its first Philadelphia Public League title game appearance, but its first such crown. He posted 23 points, six rebounds, three assists and two steals in the championship to earn MVP honors for coach Lonnie Diggs.
In addition, Poplar was named the PIAA 2A state Player of the Year and a First Team All-Public League honoree after averaging 22.0 points and 5.0 rebounds per game. The abbreviated season ended with the Mighty Elephants readying for the state quarterfinals.
The prior year, in 2018-19, Poplar aided MCSCS to the 2A title, its first state crown in eight years. That was just his first season playing organized school basketball, yet he already owns over 1,000 points in his prep career.
Poplar, the Hurricanes' first 2021 signee, is the third player either from Philadelphia or out of a Philadelphia high school to ink with Miami in the last three recruiting cycles. He joins current Hurricanes Nysier Brooks and Isaiah Wong on that list.
To keep up with the University of Miami men's basketball team on social media, follow @CanesHoops on Twitter, Instagram and Facebook.
The 2020-21 Miami Hurricanes men's basketball season is presented by First National Bank.