CORAL GABLES, Fla. – It is 15 days later than expected, but the first official practice date of the 2020-21 college basketball season has arrived.
Tomorrow, Oct. 14, programs across the nation will move from skill workouts and lighter training into full-fledged practices. The date comes 42 days before the first game of the season, which the NCAA moved back from Nov. 10 to Nov. 25 due to the COVID-19 pandemic.
For the University of Miami men's basketball team, like its competitors all over the country, tomorrow presents a small step towards normalcy and the start of a new season.
"[We are] just looking forward and anxious to get back on the court together," redshirt senior guard Kameron McGusty said. "…There was a lot of doubt with the season [due to] this whole coronavirus, from the time it started until now. So, I'm glad that they got a date for us to get started and we're all just excited."
Despite the difficulties created by the pandemic, Miami head coach Jim Larrañaga is encouraged by where his team is at right now.
Entering his 10th season at the helm of the Hurricanes, Larrañaga looks forward to seeing the players compete against one another to get an even better assessment of their status as a whole.
"I would love to have a few [additional] scrimmages right now to see where we are because I think we're much further ahead than we have been the last two seasons," he said. "I think we're at a good place. We're healthy; we've got 11 scholarship players available. We've got size, we've got guard play, we've got athletic ability. I think our team should be very well-prepared to compete with the best teams in our league."
Including walk-ons and transfers, the Miami coaches actually have over a dozen players at their disposal entering official practices.
For a team that has battled significant injuries for the last three seasons, it is particularly beneficial to have a complete roster available. In fact, just last Wednesday, the Hurricanes played a 40-minute game amongst themselves for the first time in multiple years.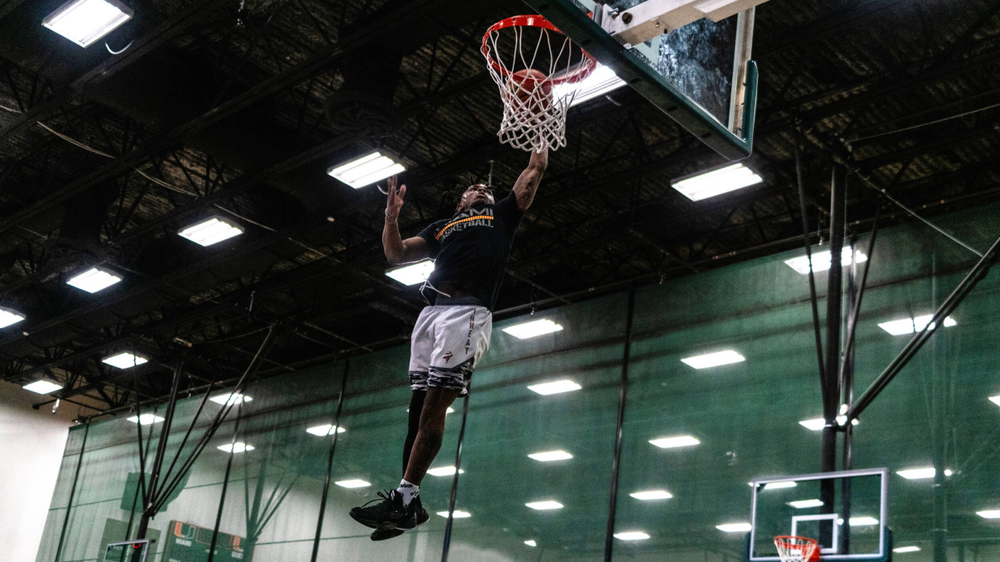 "I remember last summer when we were doing workouts, we didn't even have 10. So, we couldn't even do five-on-five. We were doing four-on-four, three-on-three, stuff like that," McGusty said. "So, it's definitely good and it's going to help us because now we can get a real look. We can get real reps of five-on-five now and build our team up and build our great habits through these scrimmages, now that we have 10 guys."
In addition to physical health, Larrañaga also likes where his team is at from a mental standpoint as the clock ticks closer and closer to the start of the season.
"I think you can easily evaluate where you are mentally and emotionally by the level of energy that the players bring to a practice session," Larrañaga said. "And right now, the guys have worked very, very hard. They're very enthusiastic. I think they have a lot of confidence in each other."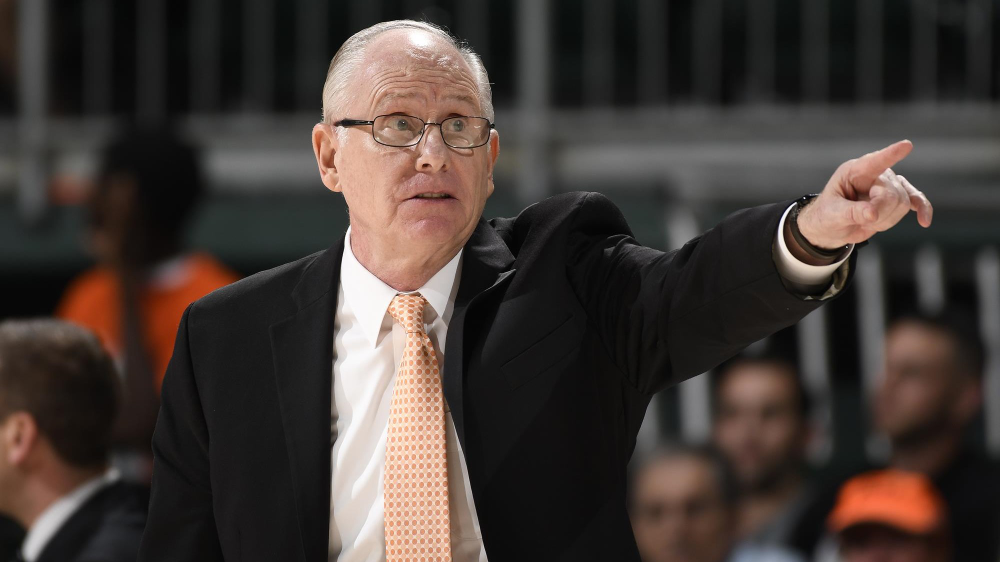 To McGusty, these next six weeks will actually be more about the team's cohesion than they will be about anything else. The 6-foot-5 guard is excited to see the Hurricanes put talent and chemistry together.
A big boost to Miami's team-building goals over the next month-and-a-half comes from the significant veteran presence on the roster. There are seven seniors in the group, including five scholarship players who will be on the court this year.
"We've got guys that have been in college and playing college basketball for four or five years," McGusty explained. "That always helps, not only in-game, but also for times like now when we're trying to build our culture, put our team together. We just need that leadership and that comes from older guys that have experienced it and been there."
As important as veteran leadership is, Larrañaga notes that "youthful enthusiasm needs to be there" from Miami's underclassmen, as well.
Along with its three-man sophomore class, the roster features two highly-recruited freshmen in forward Matt Cross and guard Earl Timberlake.
Both of them have impressed those around them during offseason workouts, but their coach knows they still have work to do over the next few weeks—and even after that—to be fully ready.
"I think both Matt and Earl are very well-prepared to contribute at the offensive end," Larrañaga said. "Earl has a lot of different skills that he brings to the table. Matt Cross is one of our best 3-point shooters. The challenge for all freshmen is really at the defensive end of the floor. The game is faster, it's more physical."
Larrañaga and his staff will have three primary focal points in the lead-up to the season, not just for the rookies, but for the entire team.
The first is strength and conditioning. The second is skill development. The third is game preparation.
It is that initial category where many student-athletes, in all sports at all schools, fell behind due to issues presented by the COVID-19 pandemic. The Hurricanes, however, having been working hard to be in top physical condition over the past several months—and they have had some extra spark when doing so.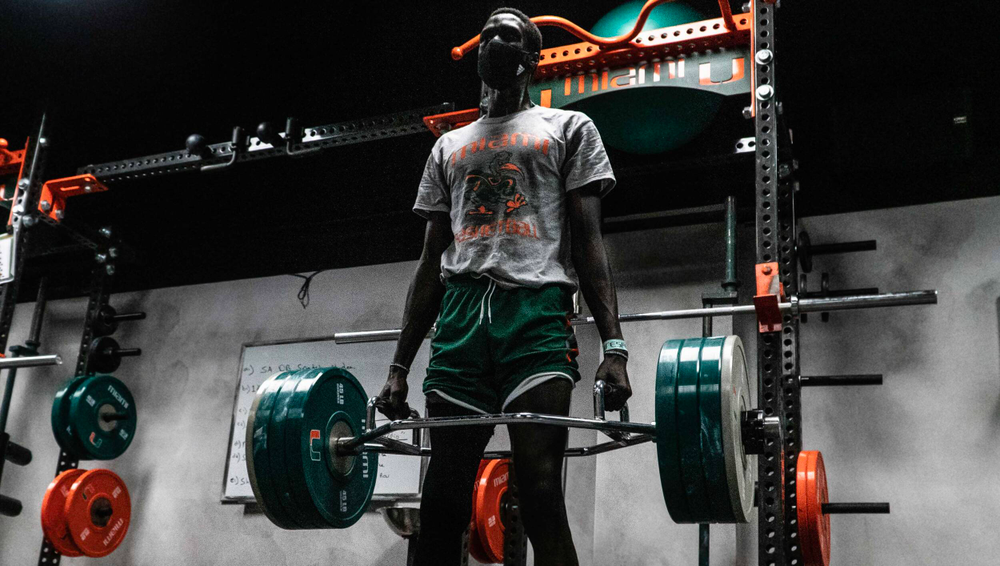 "As a team, I think we're in some of the best shape we could be in. Ever since we were allowed back on campus, we've been in a constant mode of just grinding and really trying to get back on track. The last two years haven't been some of the best years; we haven't made the Tournament," McGusty shared. "…I think we take that on and we accept it. When we're working out together or whenever we're doing these practices and going through these drills, I feel like that's in the back of our head. These last two years that we've had where we just haven't had seasons that we're expecting to be having. So, I think that motivates us."
McGusty added that every senior on the team is focused on making the 2021 NCAA Tournament and not ending their college careers with a losing season.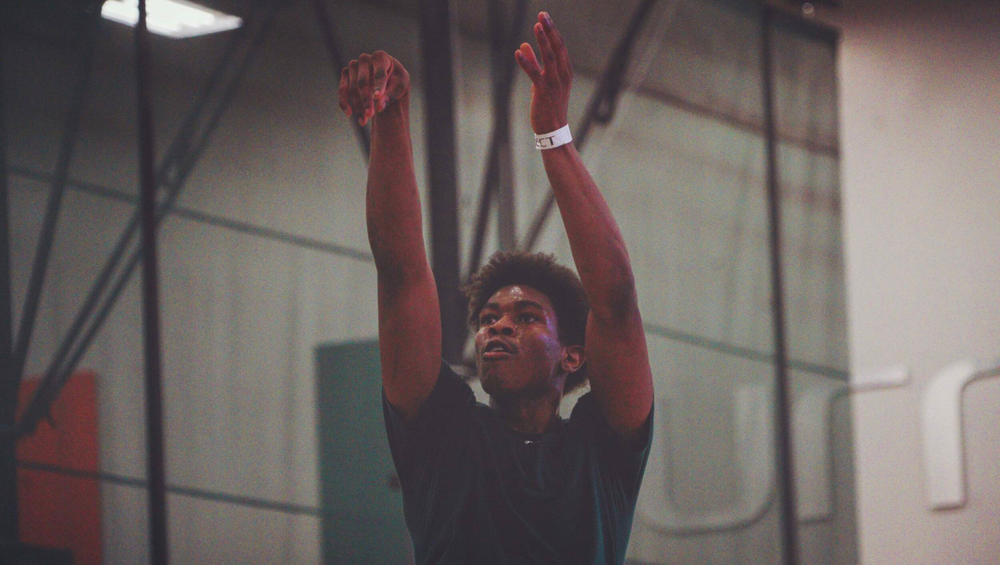 The Katy, Texas, native is confident this group has the abilities to excel and now needs to take all the necessary steps to make that happen.
"I think we have a very talented team this year," he said. "It's just going to be how we are going to put it together."
Starting tomorrow, the Hurricanes have six weeks of practice to work on doing just that.