A Dream Come True: Mia Atrio
CORAL GABLES, Fla. – There are over 5,000 colleges and universities spread across the United States.
Every year, high school students spend countless hours deciding the place that best fits them, but for a freshman forward on the University of Miami soccer team, there has always only been one.
Growing up just a couple miles down the road from the Coral Gables campus, the top of Mia Atrio's collegiate list was always UM.
Now a month into her first training camp, Atrio is officially a second generation Hurricane student-athlete and would not want it any other way.
"It was like a dream come true, since it was my dream school for soccer and it was what I was aiming for all my life. To accomplish that was a great feeling," Atrio said. "UM has always been a big part of my life because my dad played football there. So, I always knew I wanted to go to school at UM and follow in his footsteps."
A South Florida native himself, Andy Atrio attended Christopher Columbus High School and played wide receiver for the Hurricanes in the mid-90s.
Over the years, the Hurricanes have remained close to the Atrio family's hearts and the household is excited to keep the tradition going.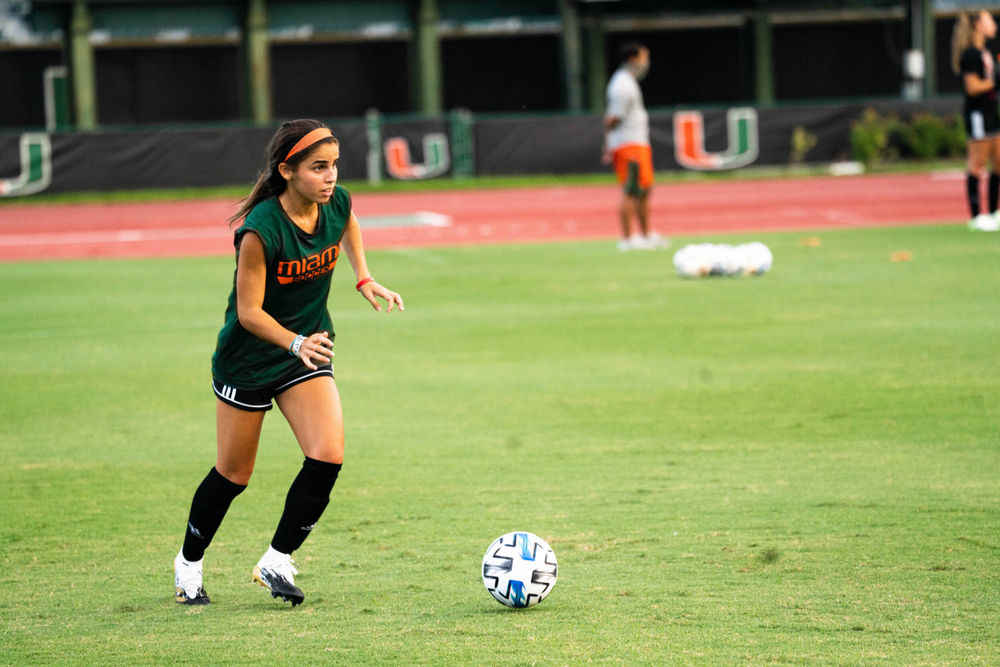 Avoiding the gridiron as an athlete, Atrio takes after her mother by applying her athletic abilities to the pitch. First introduced to the game of soccer at the young age of three, it did not take long for the Miami native to become a prolific goal-scorer.
A high school standout, Atrio notched 37 goals and 20 assists as a junior and led Our Lady of Lourdes Academy to its first state title in program history, when the team nipped Oviedo, 1-0, in the championship game.
She helped the team double down as a senior, capping her high school career with 111 goals and back-to-back state championships.
Over a decorated four-year career, she was a three-time Miami Herald First-Team All-Dade member, two time Miami Herald All-Dade soccer player of the year winner and the 7A-5A All-Dade female athlete of the year recipient. She was also the Florida Dairy Farmers 2020 Class 6A Girls' Soccer Player of the Year and this past spring reached nationals with her ECNL club team.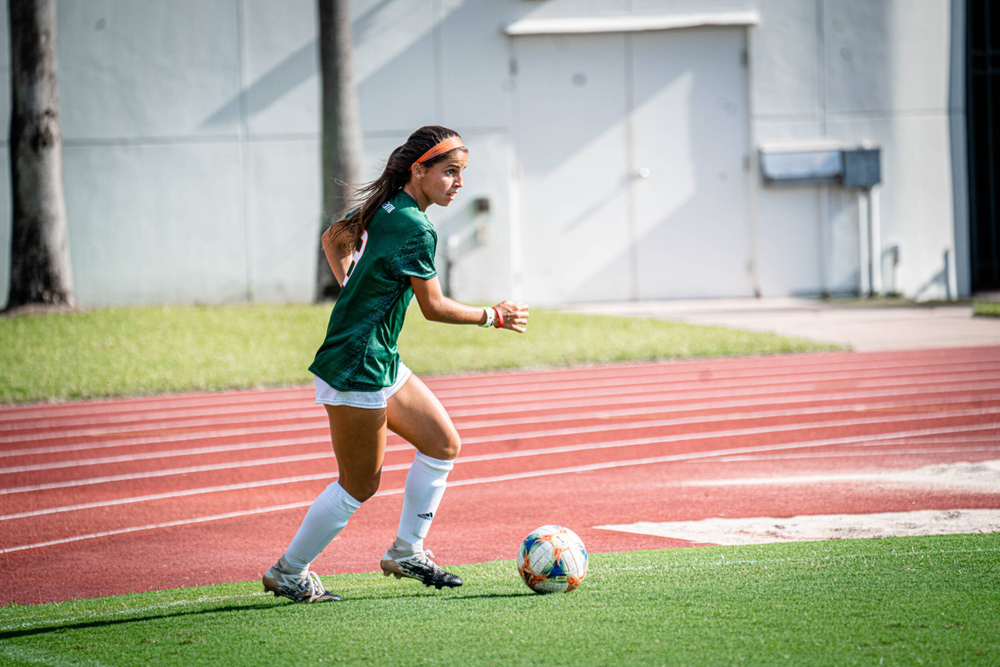 The 5-foot-3 forward is now a month into her collegiate career and has enjoyed every moment with her new team.
"The coaching staff and team have created an environment that is so welcoming and fun that I feel so comfortable talking with each player and coach. I feel like I truly developed a great bond with the team and coaches," Atrio said. "It's been a really great experience and there is always good energy on and off the field. Everyone is always motivating you to do your best which creates such an amazing environment."
As the Hurricanes prepare for the start of the 2020 fall season, Atrio is hoping to take what she has learned in practice and apply it on match days.
"My goals are to help make an impact on the team this year in any way shape or form," Atrio said. "As a group, we have a lot of us [newcomers] and I am hoping we can help bring a positive energy and make a strong impact on the team this season, as well as moving forward. And overall, my goals [over the course of my career] is to be a reliable goal-scorer."