University of Miami Athletics
Todd Hartley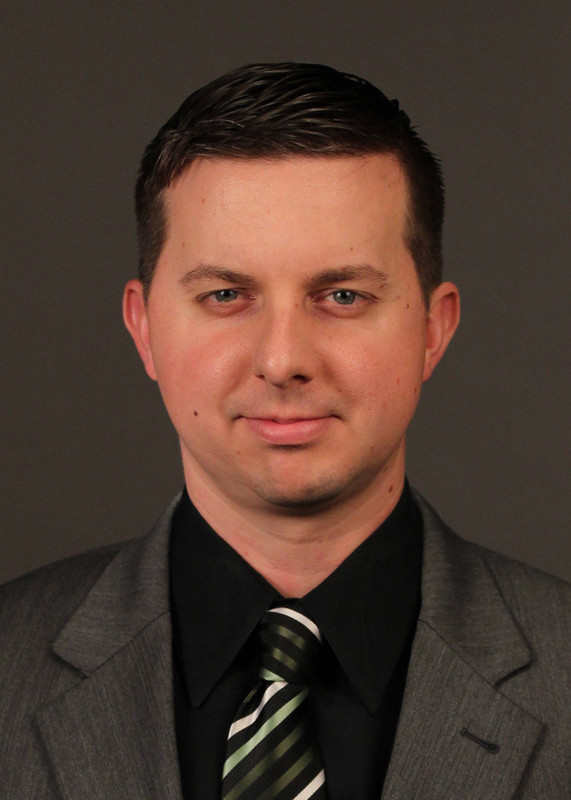 Todd Hartley is entering his third year as the Hurricanes' special teams coordinator and tight ends coach.
Hartley guided senior tight end Christopher Herndon IV to a breakout year in 2017 that culminated in All-ACC second-team recognition, while senior kicker Michael Badgley was named to the All-ACC First Team. Badgley became Miami's all-time leader in career field goals made and points scored in his final year.
Under his watch, redshirt sophomore tight end David Njoku earned ACSMA All-ACC Honorable Mention recognition with 698 receiving yards and eight touchdowns in 2016.
Punter Justin Vogel averaged a career-best 43.8 yards per punt, which ranked 21st nationally, while Braxton Berrios' average of 11.3 yards per punt return were the 11th-most nationwide. Vogel earned ACSMA All-ACC second-team honors.
Hartley arrived in Miami after serving as Georgia's director of recruiting in 2015.
Before his return to Georgia, Hartley spent four years at Marshall serving as the tight ends coach and recruiting coordinator from 2013-14. He began his tenure at Marshall as the team's defensive assistant and safeties coach.
In 2014, he coached punter Tyler Williams to first-team All-Conference USA honors and tight end Eric Frohnapfel to C-USA and honorable mention All-Conference USA honors, making it the fourth straight year he coached at least one all-league student-athlete (2013-tight end Gator Hoskins, 2012-safety Dominick LeGrande and 2011-safety Omar Brown).
His punt unit tied for first in the league in average (43.23) and his kickoff return unit ranked second in the league with a 24.61-yard average. Kickoff return man Deandre Reaves totaled 931 return yards, breaking his school record of 924 from 2013. His extra-point/field goal unit set school records in extra points made (83) and kick points (133). He also coached tight end Ryan Yurachek to Conference USA All-Freshman honors. Prior to the season, his recruiting class was ranked as the best in Conference USA by various recruiting services by a wide margin and among the best within the Group of Five.
In 2013, Hartley mentored Hoskins, a two-time John Mackey Award Watch List honoree who secured a spot on the award's semifinalist list as a senior. A third-team CollegeSportsMadness.com All-American and first-team All-Conference USA selection, the Gainesville, Fla., native finished his career with 28 touchdowns on 99 receptions totaling 1,318 yards. The only player in Herd history to top Hoskins' 28.3 percent touchdown-catches ratio was Randy Moss (31.5 percent on 168 receptions, 53 touchdown catches). His 28 touchdown catches rank third in Herd history (Moss 53, Darius Watts 47). He finished with 15 touchdown catches as a senior (fifth-most at Marshall for a single season), a total that was tied for third nationally and the most among tight ends by seven. That season, his kickoff return unit finished third in Conference USA with a 23.85-yard average.
Georgia had an 11-win season and tallied three bowl victories during Hartley's years working with the Bulldogs, including a 41-10 rout of No. 10 Hawai'i in the 2008 Sugar Bowl. He was instrumental in preparation of the Georgia defense for the 2009 Independence Bowl at a time only one full-time assistant was on staff.
Hartley originally joined the Bulldogs as a student assistant at the end of the 2005 season and worked with the offense and special teams until the spring of 2008.
Hartley graduated from Georgia with a degree in health and physical education in May, 2008.