University of Miami Athletics
Sergio Velez Angel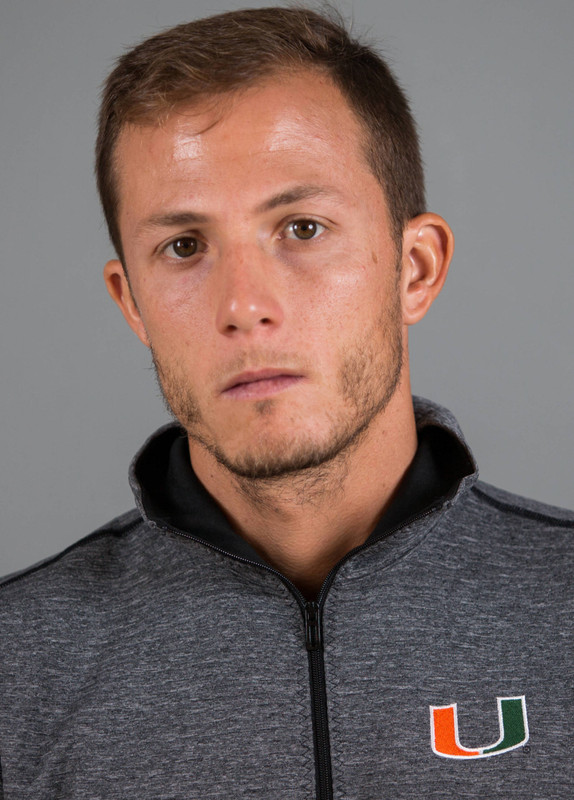 Sergio Velez Angel completed his second season as a volunteer assistant coach for the University of Miami women's tennis program in 2015-16. He has helped guide the Hurricanes to a 39-13 record a pair of Sweet 16 berths through his first two years in Coral Gables, Fla.
A native of Medellin, Colombia, Velez Angel graduated from Barry University in 2011 with a degree in international business and he served as an assistant coach for the women's tennis program at his alma mater during the 2012-13 season.
In 2013-14, Velez Angel ran the Goldfine Tennis Academy in Hollywood, Fla., and was also a hitting partner with several WTA and ATP players.
An accomplished collegiate player, Velez Angel began his career at East Tennessee State University, where he helped his team to the Atlantic Sun Conference Tournament championship. After transferring to Barry, Velez Angel and the Buccaneers made the Division II national title match in all three of his seasons there and they won the championship in 2010, his junior year.