University of Miami Athletics
Gus Felder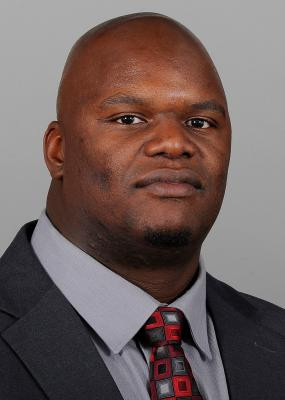 Gus Felder was named the Hurricanes' Director of Strength and Conditioning in December 2015.
Felder arrived in Coral Gables after he spent the previous two seasons at the University of Georgia where he served as the Assistant Director of Strength and Conditioning.
Felder brings over a decade of coaching experience to the University of Miami Strength and Conditioning program.
Felder obtained his Master of Education Degree in Educational Leadership with a concentration in Health Education from Penn State while serving as a graduate assistant and assistant football coach. He was also groomed there as an undergraduate and earned his bachelor's in Kinesiology.
Felder played four years with the Nittany Lions from 1998-2002 and was named to the All Big Ten team in 2001 and 2002 at the left tackle and guard positions.
After a short stint in the National Football League (NFL) with the Cleveland Browns, he began his coaching career in the high school ranks with Simon Gratz High School (Philadelphia), Melbourne High School (Florida), and State College Area High School (State College Pa) as head and assistant coaching positions. Felder also spent time at Cheyney University, and Clark Atlanta University, serving as the Director Strength and Conditioning and assistant football coach, with both Universities.
He is a native of North Philadelphia, Pennsylvania, who prepped at Berwick Area High School where he was an All-America offensive lineman.
Felder is most inspired by his high school football coach George Curry and his words: "When you work hard great things happen."
Felder and his wife Kelly have five children – Destiny, Jazmine, Alexa, EJ and Faith.