University of Miami Athletics
Andy Vaughn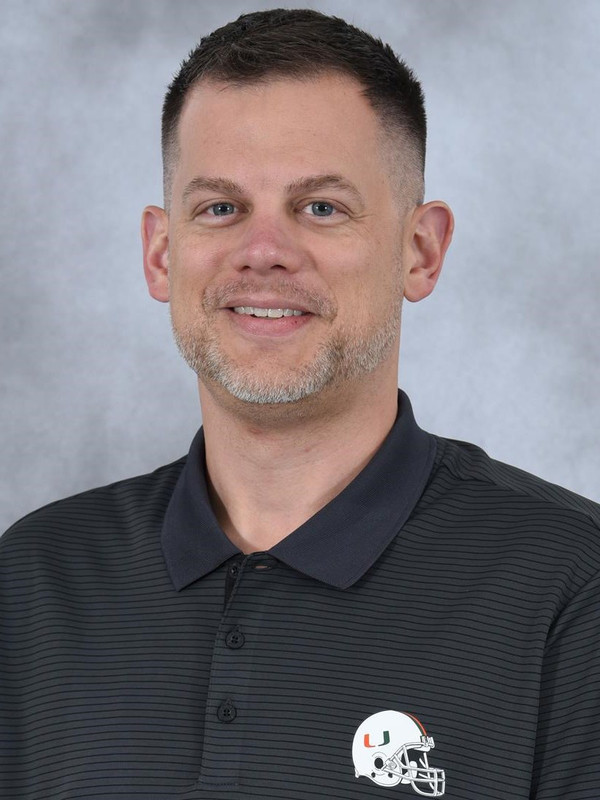 Andy Vaughn joined the Miami Hurricanes football program in March of 2019 and serves as the Hurricanes' director of player personnel.
Vaughn came to Miami after spending the 2018 season at Arizona, where he was the Wildcats' senior director of recruiting and high school relations. Prior to Arizona, Vaughn spent three years at Nebraska as director of football & recruiting operations, where he was responsible for spearheading all aspects of the Cornhuskers football program related to recruiting.
Vaughn spent three seasons (2012-2014) at Nevada as the Wolf Pack's director of player personnel. He arrived at Nevada after a successful four-year run at Middle Tennessee State, where he was the coordinator of player personal. At MTSU, Vaughn's duties included all NCAA compliance-related activities for the Blue Raider football program, assisting the recruiting coordinator in all phases of the day-to-day planning and execution, and overseeing all football camp activities.
A South Carolina native, Vaughn was on the staff at Clemson, where he served as an assistant for football operations, assisting in administrative operations, travel logistics, recruiting, and community relations. Vaughn also developed a high school relations program for the Tigers while serving as the team liaison for the 2005 Champs Sports Bowl.
Vaughn was also a member of the Clemson staff in 2003 as a recruiting assistant. During both tenures at Clemson, Vaughn helped the Tigers land nationally ranked top-25 recruiting classes.
Prior to joining the Clemson staff, Vaughn was a letterwinner at North Greenville University, where he played on the first bowl team in school history.
Vaughn earned a degree in sports management and business administration from North Greenville University in 2003. He also has a master's degree in physical education and sports administration from Florida State University (2005).
Vaughn and his wife, Jahna, have a son, Brayden, and a daughter, Kennedy.