University of Miami Athletics
Andreu Swasey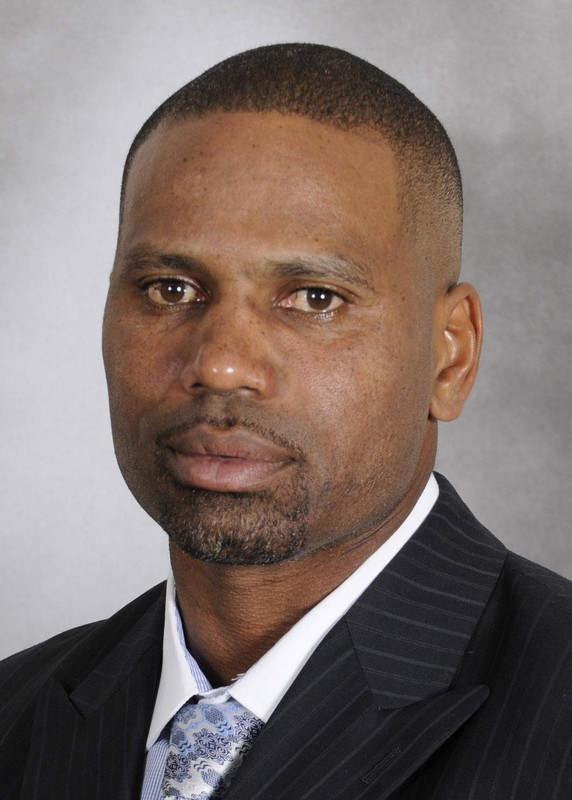 Now in his 15th season as the Miami Hurricanes' head strength and conditioning coach, Andreu Swasey has developed a reputation as one of the finest in his field. One of college football's best-known and most innovative strength coaches, Swasey has an extensive background in speed and agility training.
Swasey is in charge of the daily conditioning regimen for more than 100 student-athletes in
the Hurricanes' football program. He also directs Miami's entire strength and conditioning staff of five coaches who supervise all of the conditioning needs of UM's 18 scholarship sports. Swasey has a unique perspective as a strength and conditioning coach, as he has previous experience as a defensive backs coach and a player. That background makes Swasey the perfect person to address the specific needs of football student-athletes.
The Miami native has coached in 10 bowl games with the Hurricanes, including the 2001 national championship at the Rose Bowl. As a football player at Baylor University, he started at cornerback and was a two-year letterman. He was the starting strong safety for the Bears as a senior in 1993 after playing extensively as a reserve in 1992 on a team that defeated Arizona in the Sun Bowl.
Swasey's current stint at UM is his second with the Hurricanes. He returned to UM in 2000 from the University of Houston. He spent the 2000 season as Miami's co-head strength and conditioning coach in charge of speed and agility and was promoted to head of the department in 2001.
Swasey was with the Hurricanes in 1997 and 1998 as an assistant strength and conditioning coach before moving on to coach defensive backs at Houston in 1999.
He began his coaching career at Copperas Cove (Texas) High School, where he coached defensive backs from 1995 to 1997.
Prior to his playing days at Baylor, Swasey was a standout at Fort Scott (Kansas) Junior College, where he earned second-team Junior College All-America honors in 1991 and was an all-conference honoree.
Swasey is a graduate of Carol City High School. He received a bachelor's degree in sociology from Baylor in 1995. He and his wife, Monica, have four children – sons, Andrew and Jovon, and daughters, Ashlinn and Jaela.
 SWASEY FILE

 PERSONAL
 Hometown
 Miami, Fla.
 Education
 Baylor, 1995 (B.A., sociology)
 Family
 wife Monica; sons Andrew and Jovon; daughters Ashlinn and Jaela
 COACHING EXPERIENCE

 1995-97
 Defensive Backs, Copperas Cove (Texas) HS
 1997-98
 Assistant Strength and Conditioning Coach, Miami
 1999
 Defensive Backs, Houston
 2000
 Co-Head Strength and Conditioning Coach, Miami
 2001-Present
 Head Strength and Conditioning Coach, Miami
 BOWL EXPERIENCE, COACH (12)
 1998
 Micron PC Bowl (Miami)
 2001
 Sugar Bowl (Miami)
 2002
 Rose Bowl (Miami)
 2003
 Fiesta Bowl (Miami)
 2004
 Orange Bowl (Miami)
 2004
 Peach Bowl (Miami)
 2005
 Peach Bowl (Miami)
 2006
 MPC Computers Bowl (Miami)
 2008
 Emerald Bowl (Miami)
 2009
 Champs Sports Bowl (Miami)
 2010
 Sun Bowl (Miami)
 2013
 Russell Athletic Bowl (Miami)
 2014
 Duck Commander Independence Bowl (Miami)
 BOWL EXPERIENCE, PLAYER (1)
 1992
 Sun Bowl (Baylor)
 PLAYING HONORS
 Starting cornerback as senior at Baylor (1993)
 Two-year football letterman at Baylor (1992-93)