University of Miami Athletics
Hannah White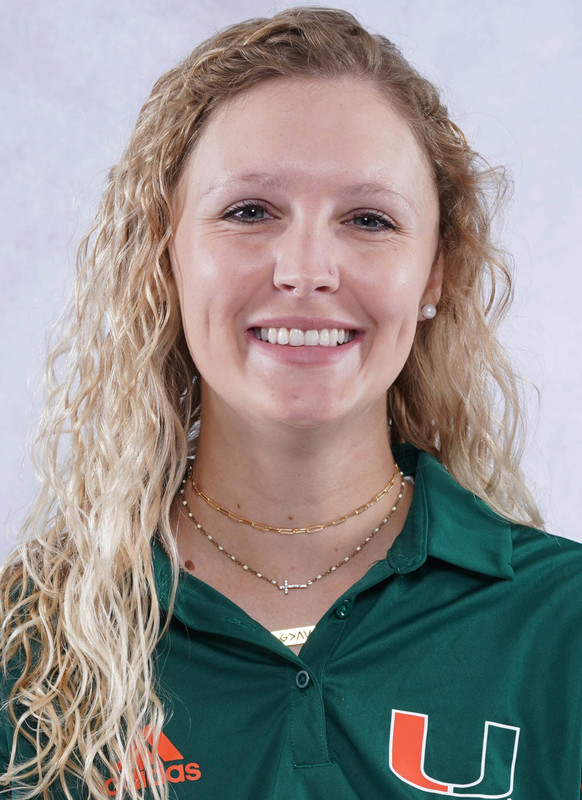 Hannah White joined the University of Miami in August 2022 as an assistant athletic trainer. She works with the accomplished women's tennis program.
Prior to making the move to Coral Gables, Fla., White served as the head athletic trainer for Luling Independent School District in Texas for a year. In addition to providing care for student-athletes and working games, she oversaw 25 student athletic trainers, communicated with parents, handled all physicals and implemented concussion protocols.
Before that, White worked as the athletic trainer for the Texas A&M University men's tennis program from July 2018 to July 2021. Along with leading all athletic training needs for the program, she also headed the program's nutritional needs on the road, plus performed pre-op, post-op and rehabilitation care. White also provided fill-in coverage on men's basketball, women's basketball and volleyball.
White is certified in osteo manipulation, myofascial decompression, functional integrated needling and first aid. A licensed athletic trainer, she is a member of the National Athletic Trainers' Association.
A native of Camilla, Ga., White graduated from the University of Georgia in May 2018 with a Bachelor of Science in Education in Athletic Training. She added a Master of Science in Health Education from Texas A&M in May 2021.