University of Miami Athletics
Cormac O'Brien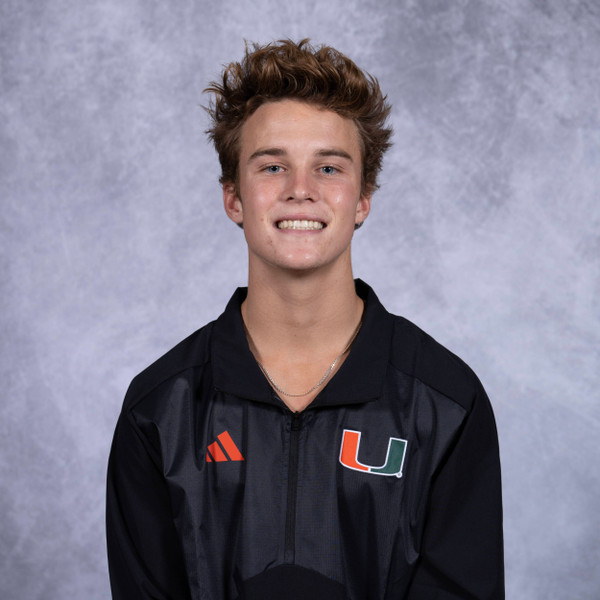 NIL Opportunities
Powered By

Engage with Cormac today!
2023 Indoor: Posted a 4:20.07 one-mile time at the Louisville Cardinal Classic, along with an 8:37.61 time in the 3000m…finished 10th at the Texas Tech Red Raider open in the 3000m with a time of 9:04.97.
2022 Cross Country: Ran a personal-best 6K time of 19:36.6 at the Virginia Invitational…two weeks later rank a personal best of 26:11.3 in the 8K…finished his season running the 10K at the NCAA Division I South Region Cross Country Championships, ending with 33:03.4.
2021 Cross Country: Clocked in a finish of 16:24.00 in the 5K at the FAU Invitational… Crossed the finish line in 20:05.0 in the 8K at the FSU XC Open… paced to a time of 27:46.0 at the Paul Short Run 8K… was the second Hurricane to finish in the 8K at the XC23 Invitational with a time of 26:55.4… finished in 28:20.9 at the ACC Championships in the 8K.
High School: Earned All-Conference in the 800m and 1600m as a senior and junior… won the 2020 and 2019 cross country conference championship as a team… named team captain his senior year… crowned the 2019 track conference champions… earned All-Academic Team honors in cross country from 2018-20 and from 2017-19 in track and field… played football and basketball.
Personal: Son of Jaime O'Brien… has a twin, Conan, and two older twin brothers, Sully and Seamus… would like to work in the sports industry as a career… always has a cup of iced coffee prior to a meet… his dad, Steve, played linebacker at USC from 1974-78 when they won two Rose Bowls and a National Championship… his cousin, Connor, played linebacker at Washington from 2015-17.