University of Miami Athletics
Oskars Bambals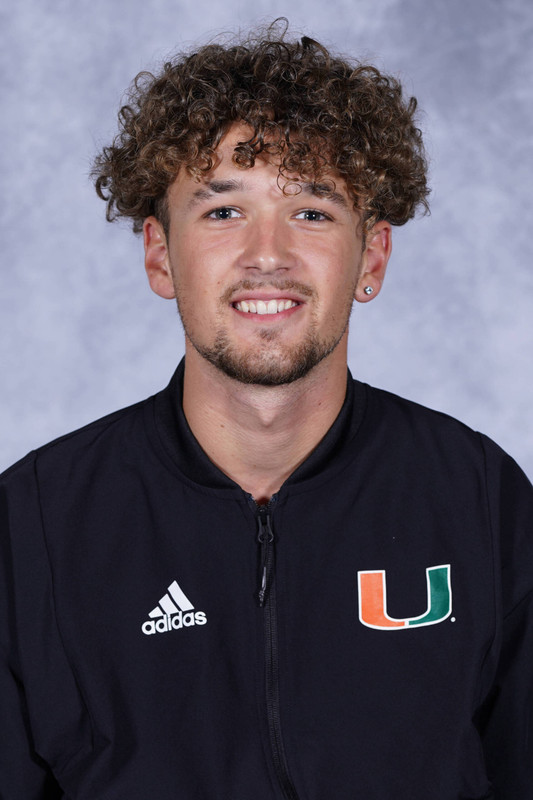 2021 Cross Country: Did not compete.
2021 Outdoor: Debuted on his new home track at the Hurricane Collegiate Invitational in the 1500m with a time of 4:00.44… Went on to run the 800m in 1:51.08 at the Florida Relays…. Improved his 800m time to 1:50.52 at the final home meet of the season… Cracked Miami's top 5 in the men's 800m with his personal-best time of 1:48.92 to boast Miami's third-fastest time in program history at Tom Jones… Competed in the 400m at the UNF Invitational… Finished seventh in the men's 800m at the ACC Outdoor Championships with his time of 1:50.39…. Competed at the NCAA East Prelims and ran a time of 1:52.34 in the 800m prelims to conclude his freshman season.
ACC Indoor Championships Bronze Medalist – 800m 
2021 Indoor: Made a strong collegiate debut finishing with the all-time second fastest 600 yard time in program history behind Strader with his time of 1:10.71 and helped the 4×400 relay finish second with a time of 3:14.84…Finished second, but with the collegiate best time in the 800m run at the Bob Pollock Invitational with a time of 1:51.03, which ranked as the 21st-fastest time in the NCAA and third-fastest in Miami history. He also ran the 400m in 49.51 …Ran a collegiate-best time in the 400m at 48.94 seconds, finished the 800m in 1:50.81 and helped Miami's 4×400 relay break a 25-year record with a time of 3:08.63 at the Tiger Paw Invite… In his first conference meet, Bambals made the podium with a third-place finish in the 800m and a time of 1:49.29. to end his season.