University of Miami Athletics
Cody Halsey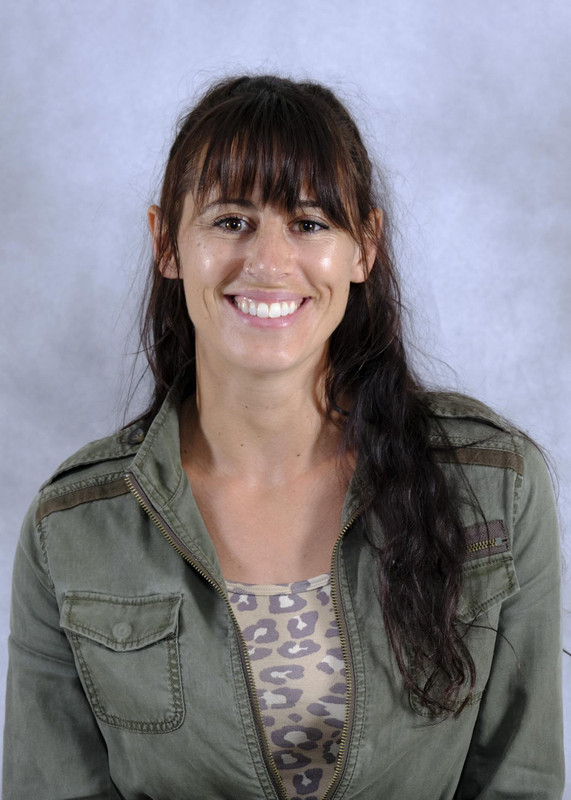 Cody Halsey entered her first season with Miami as the Assistant Cross Country and Track Coach in 2019.
Halsey joins the Hurricanes after spending three seasons as an assistant coach for the Oklahoma State track and field and cross country teams. Under her direction a trio of Cowgirls competed in the 2019 NCAA Championship 1,500-meter final, with Sinclaire Johnson posting the second fastest time (4:05.98) in collegiate history to earn the crown. In the same event, Jenny Martinez earned All-America honors and Molly Sughroue was a second team All-American.
Halsey also coached the women's distance medley relay to a third-place finish at the 2019 NCAA Indoor Championships. Three of her athletes (Kaylee Dodd, Johnson and Sughroue) were on the team that set a school record.
Overall, she helped coach the Cowgirl's distance group to five All-America honors and five Big 12 titles in her three seasons.
In cross country, most recently she helped coach two All-American men in the 2018 Cross Country National Championships where Isai Rodriguez placed fourth, the highest in OSU history. Success was abundant for the men as Halsey helped coach a freshman qualidy for the world cross country meet and helped another qualify for both the NACAC meet and for the Pan Ams in the outdoor 5K.
She led the men's 2016 squad to a Big 12 championship, while both the men and women qualified for the NCAA Cross Country Championships all three years. In 2017 Michelle Magnani garnered Big 12 Cross Country Newcomer of the Year accolades. Halsey helped coach four Cross Country All-Americans on the men's side, 16 Big 12 Indoor Middle/Distance Conference Champions, 18 NCAA Indoor Middle/Distance All-Americans, nine Big 12 Outdoor Middle/Distance Conference Champions, 12 NCAA Outdoor Middle/Distance All-Americans and five NCAA First Team Outdoor Middle/Distance All-Americans.
Prior to her three seasons at OSU, Halsey served as an assistant coach for Saint Louis University from 2014-16. While with the Billikens, she was a key member of the coaching staff, assisting mostly in the middle-distance and distance events for both the men's and women's programs. She also helped to bring athletes from across the state of Missouri and the country to SLU as one of the team's biggest recruiters.
Halsey had tremendous success as an up-and-coming coach for the Billikens. In two years, all of her athletes set personal bests and 19 school records were broken since she joined the SLU coaching staff.
Before her time at SLU, Halsey was a volunteer assistant at her alma mater North Dakota State where she helped develop NDSU into a consistent NCAA Championships qualifier, sending a contingent of seven athletes to the 2014 NCAA Championships in the 800-meter run and 200-meter dash, as well as the 100-meter hurdles and 4X400-meter relay.
As an athlete for the Bison, Halsey was a standout in the classroom as much as she was on the track.
She earned a spot on the USTFCCCA's Academic All-America team in 2008, and was a member of the CoSIDA Academic All-America second-team in the same season.
Halsey won four Summit League titles in the 800-and 1,500-meter runs, steeplechase and 4X400-meter relay. Her 800 and 1,500, remains in the top-10 all-time lists for the Bison.
Halsey received two undergraduate degrees from NDSU, one in zoology (pre-med) and another in art with a focus on painting and photography. During her assistantship with the Bison track and field and cross country teams, she began her master's degree in Exercise Science and is currently finishing her thesis.
Halsey is a native of Martinsdale, Montana, and the daughter of Sky and Eileen Halsey.