University of Miami Athletics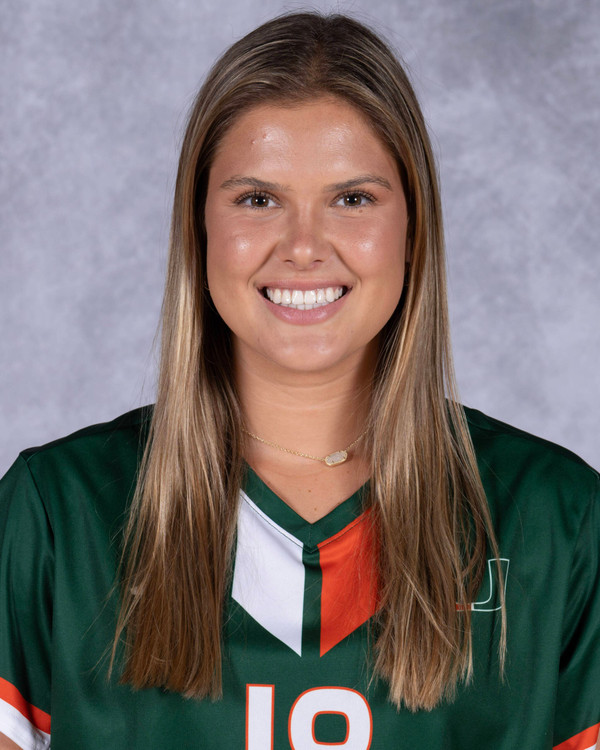 NIL Opportunities
Powered By

Engage with Delaney today!
2021 (Sophomore): One of four field players to start all 16 matches … Logged 1,286 minutes … Played wire-to-wire in seven contests, including three of the final five tilts … Registered three shots … Went distance in season opener versus FAU (8/22) … Fired two attempts against Lipscomb (8/26) … Recorded season-high 104 minutes versus Louisville (9/17) … Tallied one shot against Clemson (10/16).
2020 (Freshman): Playing center back, was the lone Hurricane to start all 13 matches over the course of the season … Logged a team-high 1,029 minutes in her first collegiate season … Tallied two shots and one shot on goal … Went the distance in her first collegiate match, playing all 90 at center back against Clemson (9/12) … Earned her first ACC start against Louisville (9/17), logging 67 minutes … Off a corner, earned her first collegiate shot on a header at Pittsburgh (10/18) … Tallied her first shot on goal and played all 110 minutes in the double overtime affair against FGCU (2/17).
Bio: Attended Blessed Trinity Catholic and participated on Concorde Fire 02 ECNL Platinum … Starting at center back, she contributed to a pair of ECNL titles, including Southeast Region Champs (2018-19) and Georgia State Cup Champions (2015) … At the high school level, she was named the Blessed Trinity Rookie of the Year, earned Defensive Player of the Year accolades, was a team captain and in 2018 secured a spot on the Georgia State All-Region First Team.