University of Miami Athletics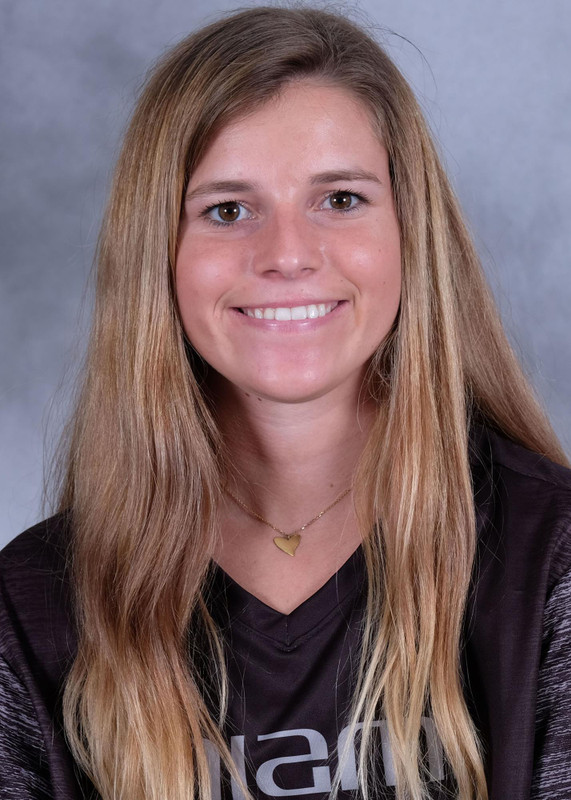 2018 (Sophomore): Saw action in 10 matches … Logged 203 minutes in her sophomore campaign … In a career-high 58 minutes of action, notched her first collegiate shot and tallied her first collegiate goal against UTRGV (8/30).
2017 (Freshman): Played in one match … Made her collegiate debut on her birthday in the Hurricanes' contest at Louisville (9/24).
High School: Played soccer for one year, as a senior, at Lake Forest High School … Helped lead her team to a 12-4-1 record and a regional final appearance … Garnered Chicago Fire All-State All-Academic Second Team and North Shore Post All-Conference Team honors … Member of the National Honor Society and graduated cum laude in the top 10 percent of her class … Also part of the Women's Club, French Club, International Club, Teacher Assistant Program and Air Force ROTC, among many other clubs and extracurricular activities … Went to high school for three years with fellow Miami defender Hannah Marwede … Former MLB pitcher Alan Benes and six-time Olympic swimming medalist Matt Grevers also attended Lake Forest.
Club: Played for Eclipse Select Soccer Club from U-12 through U-18 … Made the ECNL Playoffs in 2015 and 2016, finishing ranked sixth nationally in 2016 … Won the Illinois State Cup in 2013, 2014 and 2015, as well as placed second in 2016 … Won four other tournaments with Eclipse, plus came in second in four others, including the 2014 Disney Showcase … Competed with club teams in California prior to moving to Illinois and made the Cal South State Cup semifinals three times, winning the title in 2009.
ODP: Participated in the Cal South ODP Camp in 2010 while living in California.
Personal: Full name is Morgan Beth Asmussen … Nickname is Moose … Born Sept. 24, 1999 in Okinawa, Japan … Moved to Illinois at age 12 after 11-plus years living in California … Parents are Eric and Colette Asmussen … Father works for the U.S. Department of Labor and mother is a senior product manager for a therapeutics company … Both parents were in the Air Force … Has a younger sister, Lindsey … Intends to double-major in marine science and meteorology, as well as be a part of Air Force ROTC … Favorite athlete is Heather Mitts because of her intense attitude, speed and technicality … Best sports memory is scoring in shootout in the 2014 Illinois State Cup final, helping her team to victory … Enjoys running, reading, scuba diving, volunteering, being outdoors and playing with dogs … Chose Miami because of the warm weather, great marine science program and the opportunities to play in the ACC and join the Air Force ROTC … Committed to Miami over Boston University, Dartmouth, Louisville and Northwestern.