University of Miami Athletics
Zorry Mason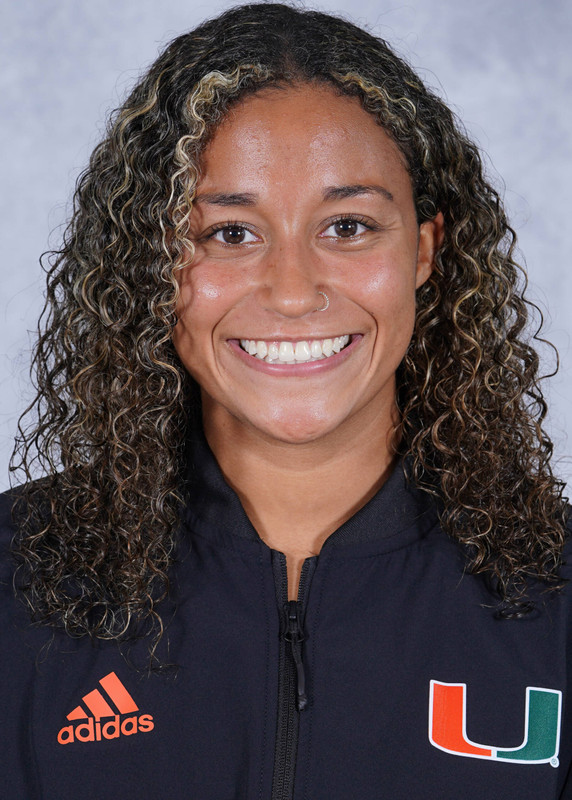 Redshirt Junior (2021-22): Missed early part of year while finishing recovery from surgery…Saw limited action while working way back into lineup during rehab process…Took top honors in 'B' final of 200-yard IM (2:04.23) and finished fourth in 'A' final of 100-yard butterfly (55.70) at Miami Invite (Nov. 18-20)…Finished sixth in 100-yard IM in tri-meet with Georgia Tech and Northwestern (Dec. 18)…Finished second in 100-yard breaststroke (1:05.73) in dual meet win over FGCU (Jan. 12)…Finished fourth in 200-yard IM in dual meet with Florida State (Jan. 21)…Scored points for Miami at ACC Championships in Atlanta (Feb. 15-19), including in 100-yard breaststroke (1:01.88) and on multiple relays…Member of school record 200-yard medley relay (1:38.00) and 400-yard medley relay teams (3:37.27) that etched name into school record books at ACC Championships.
Junior (2020-21): Did not see any action while recovering from offseason surgery.
Sophomore (2019-20): Had another dominant season for Hurricanes, leading team in points scored for second straight year…Tied for team lead with 13 points in dual meet with Florida (Sept. 27) to open season…Emerged as Miami's top performer at SMU Classic (Oct. 11-12), scoring 53.5 points…Won all four individual events in tri-meet with FIU and Illinois (Nov. 1-2) and was part of two relay victories against Fighting Illini…Had fifth-fastest time in program history in 50-yard freestyle (22.88) as member of top 200 free relay team at 2020 ACC Swimming & Diving Championships (Feb. 20) in Greensboro, N.C.
True Freshman (2018-19): Delivered standout first year, serving as Miami's top point getter…Entered Miami's top-10 all-time performers list in six individual events…Helped Hurricanes set school record in 200-yard freestyle relay at 2019 ACC Swimming & Diving Championships…Set school record in 200-yard IM (1:58.92) at Bruno Invite (Nov. 30)…Other top-10 all-time performers lists cracked in first year: second in 100-yard breaststroke (1:01.26), third in 200-yard breaststroke (2:13.53), fifth in 100-yard butterfly (53.92), eighth in 100-yard freestyle (50.14) and ninth in 100-yard backstroke (55.90)…Competed on 200 free relay team that broke school record with time of 1:31.10 in Greensboro, N.C.
High School/Prep: Four-year varsity letterwinner…holds school record in 200 IM and 100 fly at high school…Named Academic All-American all four years (2015-18)…Earned MVP recognition…Competed at club level for Cardinal Aquatics from 2008-2018…Was seven-time reigning 200 IM champion at Kentucky state championships…Holds 200 IM record for Cardinal Aquatics and helped lead team to second-place relay finish at 2017 winter junior championships.
Personal: Full name is Zorryona Mason…Parents are Julie and Ronnie…Has one sister…Intends to major in School of Nursing.