University of Miami Athletics
William Albanese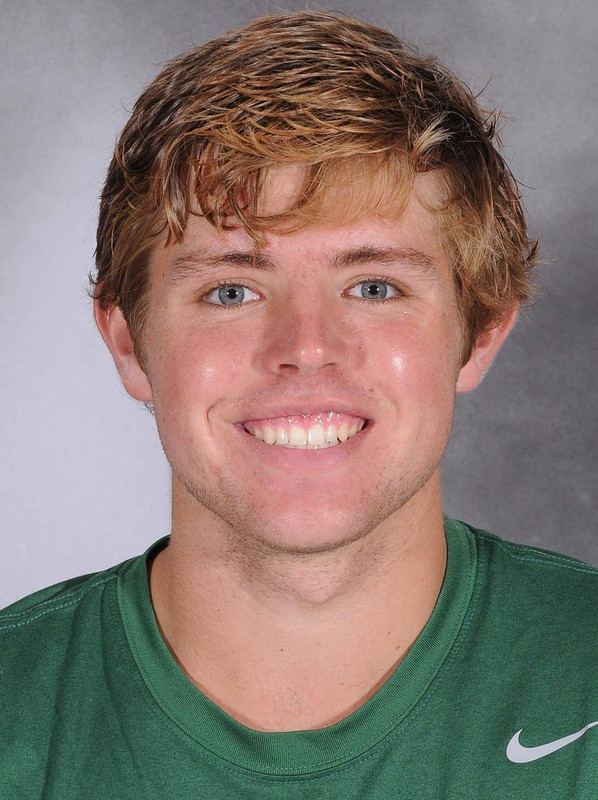 Rallying With William Albanese 2014
As a Sophomore (2013-14)
William Albanese 2013-14 match-by-match  

Fall: 5-2 singles, 2-4 doubles. Spring: 10-8 singles, 7-10 doubles. 
Finished the season with a 10-8 singles record and a 1-4 mark in the ACC … Primarily played No. 4 (5-4), also No. 5 (4-3) … Posted 8-9 doubles record with 1-4 ACC mark … Played doubles from all three positions: 1-3 at No. 1; 2-3 at No. 2 and 5-3 at No. 3 … Started the season with four consecutive singles wins.
As a Freshman (2012-13)
William Albanese 2012-13 match-by-match  

Spring: 13-9 singles, 1-4 doubles. 
Completed his first season at Miami with a 13-9 singles record and a 2-5 mark in ACC matches… Of his 13 wins, seven were won in straight sets… Started the season with three consecutive wins… Tied for second on team in overall singles wins… Defeated then-12th-ranked Florida's Luke Johnson, 3-6, 6-2, 6-2 for his first collegiate victory… Notched his first career ACC win with a 6-4, 6-2 victory over Georgia Tech's Garrett Gordon… Played primarily out of the No. 6 singles slot but competed at No. 5 singles for four matches and No. 4 twice… Won 2-6, 6-4, 6-3 in a decisive sixth singles match to give Miami a 4-3 victory over then-No. 75 Louisiana-Lafayette. Won his first collegiate doubles match against Bethune Cookman to start the season… Partnered with Omar Aly at No.2 Doubles while teaming with Jack Murphy at No.2 and No.3 doubles.
High School
Attended Keystone National High School for three years before transferring to Florida Virtual…  Won Class4A district and regional state titles at No. 1 singles position in 2012… Runner-up in Class4A state doubles final… Named to Broward All-Country Boys Tennis Team… Ranked a 4-star recruit by classic.tennisrecruiting.net
Personal
Born March 7, 1994 … Son of Anthony and Teresa … Brother to Lauren … Majoring in finance.