University of Miami Athletics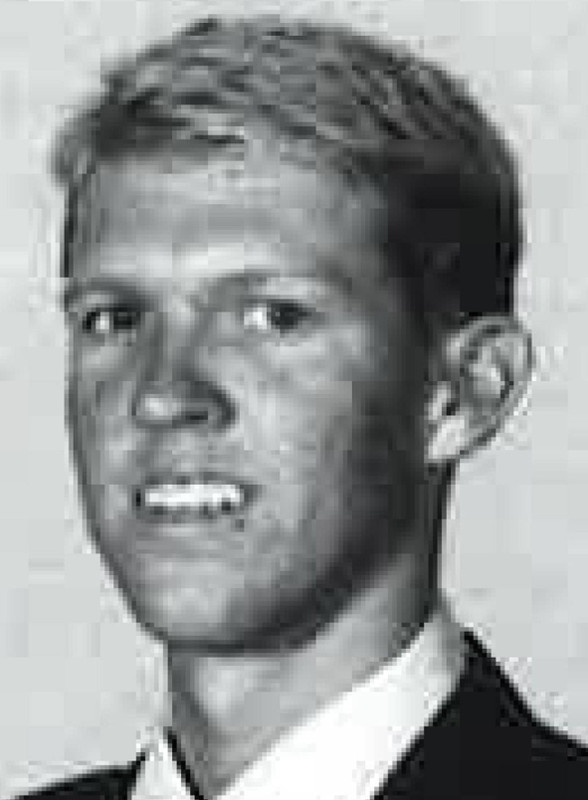 Senior 1996-97: Played in 26 games, starting in six… Tallied a career-high 141 points on the season, averaging 4.9 per game… Posted a career-high in both offensive (26) and defensive (49) rebounds… Shot .322 percent from 3-point range, going 28-87.
Junior 1995-96: Saw action in 25 games and made four starts… Posted a 1.56:1 assist to turnover ratio, which was the best on the team… Finished fourth on the team in 3-point field goals made with 14, attempting 47… Averaged 14.7 minutes over the final 12 games… Made his first start of the season at West Virginia and responded with a season-high 16 points, two points shy of his career high… Season-high four assists against Notre Dame.
Sophomore 1994-95: Appeared in 18 games and made one start… Totaled 109 minutes of action… Connected on 52.2 percent of his field goal attempts, including 43.8 percent of his 3-point field goal attempts… Made one start on the year, against Clemson, and tallied seven points, four rebounds and one assist in a season-high 22 minutes… Totaled five points, one rebound, one assist and one steal in 10 minutes versus Villanova.
Freshman 1993-94: Was one of just four Hurricanes to play all 27 games and his 16 starts tied him for second on the squad…Collected 94 points on the season with a 5.2 points per game average…Led UM in minutes played (652), assist (85), and steals (43)… Became the first freshman to lead the team in minutes played since Eric Brown in 1986… Third consecutive freshman to lead the Canes in steals following Michael Gardner (1992) and Steven Edwards (1993)… Streak of nine consecutive games with at least one 3-point field-goals made is tied for the ninth best mark in UM history and his 43 steals is the 11th highest single-season mark… Scored a career-high 18 points against St. John's…Career-high six steals against both Florida A&M and Seaton Hall… Six steals against Seton Hall set the UM single-game BIG EAST record.
Israel Tour: Started all six games and averaged a team-high 30.3 minutes per contest… In addition to leading UM in minutes played, led the Canes with a 4.2:1 assist to turnover ratio (21-5)… Second on the team in 3-point field goals made (12)… Averaged 9.7 points, 5.5 rebounds and 3.5 assists.
Torey McCormick
Year
GP
GS
FG
FGA
Pct
3FG
3A
3Pct
FT
FTA
Pct
Off
Def
Tot
Avg
PF
A
TO
B
S
Pts
Avg
1993-94
27
16
42
115
0.365
23
72
0.319
11
13
0.846
11
45
56
2.1
49
85
70
0
43
94
5.2
1994-95
18
1
12
23
0.522
7
16
0.438
3
6
0.5
7
7
14
0.8
14
8
7
1
8
34
1.9
1995-96
25
4
18
57
0.316
14
47
0.298
15
16
0.938
8
16
24
1
26
25
16
1
9
65
2.6
1996-97
26
6
48
125
0.384
28
87
0.322
17
28
0.607
26
49
75
2.6
42
67
42
2
25
141
4.9
Total
96
27
120
320
0.397
72
222
0.344
343
63
0.583
52
117
169
1.6
131
185
135
4
85
334
3.65