University of Miami Athletics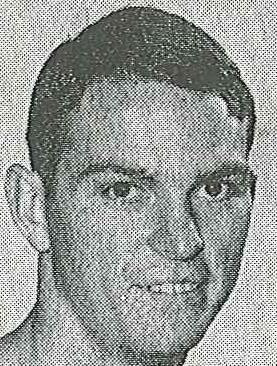 Junior: guard from Vincennes, Industrial Engineering . . . nickname, Tom . . . age 21 . . . hgt. 6-0 . . . wgt. 160 . . . letters earned, 1 . . . Injury to Junior Gee catapulted Green into a starting role for UM against tournament bound Memphis State last season and Tom responded brilliantly as Miami scored one of its best triumphs of the year, 88-63. He followed with several other good games and is in the picture for a starting job or at least the sixth man role this season. Tom showed himself to be an excellent ball handler, a good hustler as well as possessing speed and leadership qualities.
High School: Before coming to the Hurricanes, Tom was an outstanding high school player, averaging 17 points a game. He was credited with an average of 10 assists per encounter. His qualities of leadership and reputation as a team man earned him the captaincy of his high school team for two successive campaigns. He wound up with All-Sectional, All-Regional. All-Conference, All-State and All-American. High school coach….John Dotson. 
 Tom Green
Year
GP
GS
Min
Avg
FG
FGA
Pct
3FG
3A
3Pct
FT
FTA
Pct
Off
Def
Tot
Avg
PF
FO
A
TO
B
S
Pts
Avg
 1967-68
 28
 
 
 
30 
 89
 .783
 
 
 
 
 
 
 
 
 
 
 
 
 
 
 
 
 96
 3.4
 1968-69
 13
 
 
 
 11
 27
 .500
 
 
 
 
 
 
 
 
 
 
 
 
 
 
 
 
 29
 2.2
 
 
 
 
 
 
 
 
 
 
 
 
 
 
 
 
 
 
 
 
 
 
 
 
 
 
TOTAL
 41
 
 
 
 41
 116
 1.283
 
 
 
 
 
 
 
 
 
 
 
 
 
 
 
 
 125
 5.6