University of Miami Athletics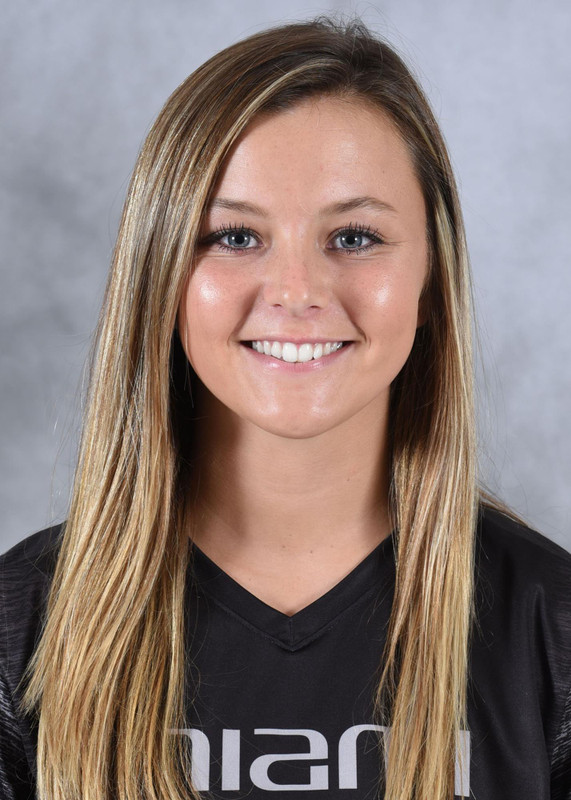 2018 (Freshman): Saw action in 12 matches … Started eight consecutive matches at midfield during ACC action … Tallied an assist and one shot on goal on the year … Played over 40 minutes in 11 matches, including 70-plus three times … Notched her first career shot on goal at Stetson (9/9) … Earned her first career start against Duke (9/23) … Aided Miami to a shutout victory over Syracuse (9/29) … Played a season-high 74 minutes against Louisville … Notched the game-tying assist against eighth-ranked Boston College (10/13) … Saw 42 minutes of action in a shutout victory over ninth-ranked Florida State (10/25).
High School: A starting midfielder for the Boston Breakers Development Academy prior to attending Miami as an early enrollee … Four-star recruit and ranked No. 54 in the country by TopDrawer Soccer. She was ranked fourth in the Northeast and rated as the 16th best midfielder in the country … Reached the second round of the State playoffs at North Andover … Earned Conference All-Star and Conference MVP honors as a junior, while being named an All-Star and Player of the year by the Lawrence Eagle Tribune … Transferred to North Andover as a sophomore, earning all-star accolades by the conference and Lawrence Eagle Tribune … Two time All State Player and two time Eastern Massachusetts All-Star … As a freshman, played at Brooks School, and led the conference in assists.
Club: A member of the FC Stars of Massachusetts from 2008-17, and competed in the Elite Club National League from 2013-2017 … Helped lead the FC Stars to the playoffs during the 2017 season … During the 2016 season, the FC Stars made it to the Final 4, finishing third overall in the nation … Ranked fifth in the United States during the 2015 season … Participated on the older team in 2014, reaching the finals.
National Team Experience: Two-time U14 National Team Camp invite, 2013 and 2014 … ID2 camp selection on several occasions … National Training Center Invitee multiple times … PUMA National Team invitee 2015.
Personal: Full name is Sammy Cara Neyman … Born January 4, 2000 … Daughter of Steve and Kathy Neyman … Both parents are criminal defense lawyers … Has an older sister, Kim and brother, Kyle … Related to San Jose Sharks left winger John McCarthy … Double majoring in broadcast journalism and public relations … Favorite athletes are Tom Brady and Rob Gronkowski.