University of Miami Athletics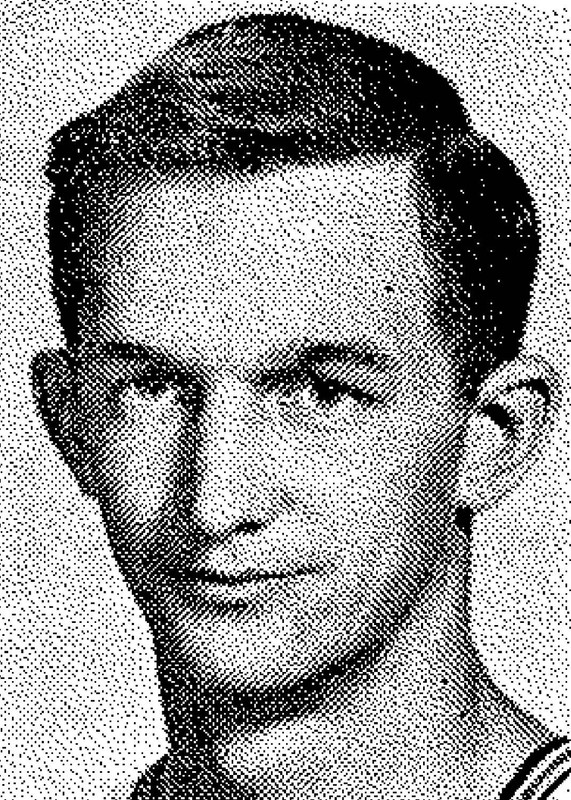 Senior forward from Dayton Beach, Fla. … Physical Education … Nickname, Rusty … Age 22 … Ht. 6-6 … Wt. 210 … Letters earned, 2 … Parker is the most experienced player on the squad … He has averaged 13 points and nearly nine rebounds per game over two campaigns. An injury benched Rusty last season for three games, and knocked him off stride in other games … The Floridian is excellent on the drive-in and sparkles at grabbing the sharp pass for the fast under-the-basket shot … He is also dangerous from the corners … His size and aggressiveness makes his presence felt in the rebounding tussles.
As a Junior (1966-67)
Last year, he topped 20 points twice.
As a Sophomore (1965-66)
Parker's best scoring game was 32 points at Houston in his sophomore year when he had five games 20 points or better … A 20-point rebound total against Florida Southern is Rusty's high in that department.
High School
In high school at Mainland, the Hurricane forward played football and baseball as well as basketball … He plans to go into physical education and teach retarded children following graduation … Hunting and fishing are his hobbies. High school coach – Joe Piggotte.
Rusty Parker            
Year
GP
FG
FGA
Pct.
FT
FTA
Pct.
Total Reb
Avg.
Fouls
Pts.
Avg.
1965-66
26
140
254
0.551
63
97
0.65
232
8.9
91
343
13.2
1966-67
23
118
255
0.463
53
73
0.726
186
8.1
80
289
12.6
1967-68
28
214
406
0.527
130
162
0.802
257
9.2
75
558
19.9
Career
77
472
915
0.516
246
332
0.741
675
8.8
246
1190
15.5