University of Miami Athletics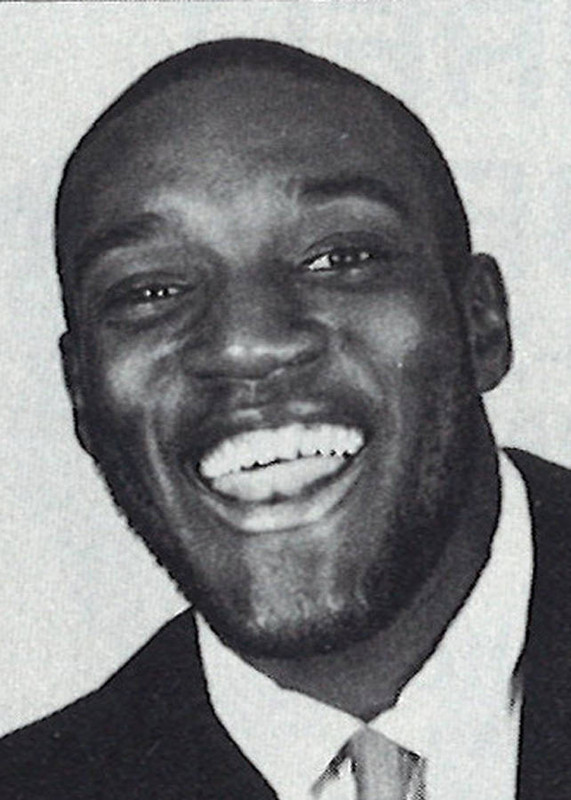 Came to Miami at the start of the 1984-85 academic year looking to earn a roster spot to close out his collegiate career … Participated in UM workouts throughout the 1984-85 season as a member of the "F-troop" … Is one of four non-scholarship athletes listed on the Hurricane roster … Joins Tim Harvey and Tim Dawson as the only other 1985-86 Miami basketball players to see considerable precious major college game experience.
At Coppin State (1983-84)
Played one season for Coppin State College in Baltimore, MD (NCAA Division II) … Averaged 12.3 points per game while hitting an impressive 51.2% from the floor … Also added 4.9 rebounds per game in 17 outings.
At Loyola College (1981-83)
Two-year players for Loyola College (MD) … Had an outstanding freshman season, appearing in 27 games and averaging an even 13.0 points per game … His top individual performance from his freshman year came in an 80-52 loss at North Carolina State when he poured in 21 points against the Wolfpack … Was among the team leaders in scoring (351 points) and field goal percentage (49.8%) as a freshman.
High School
Earned first team All-Metro honors as a senior and honorable mention All-State recognition at Loyola High School in Baltimore … Averaged 18.1 points and 6.9 rebounds per game in his final prep season … Was selected as the MVP of the Benedictine Holiday Tournament in 1981, an award won by Quinton Daly in 1980 … Coached in high school by Jerry Savage … Also participated in lacrosse. 
Robert Selby                      
Year
GP
GS
Min
Avg
FG
FGA
Pct.
3FG
3A
3Pct.
FT
FTA
Pct.
Total Reb
Avg.
Ast
Steal
Block
TO
Fouls
Pts.
Avg.
1985-86
6
0
22
4
2
9
0.222
0
0
0
0
1
0
8
1.3
0
2
0
2
2
4
0.7
Career
6
0
22
4
2
9
0.222
0
0
0
0
1
0
8
1.3
0
2
0
2
2
4
0.7