University of Miami Athletics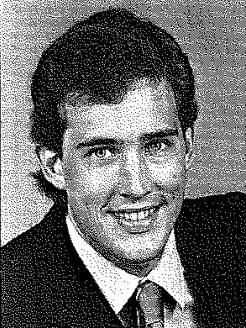 At Miami
The only remaining walk-on member of the 1984-85 Miami "F" Troop who is listed on the current Hurricane roster…impressed UM coaches during idle 1984-85 season when three scholarship players and eleven walk-ons practiced (without game competition) for the entire year while Miami prepared to bring basketball back onto the major college level.
As a Junior (1985-86)
Non-scholarship player who became a strong contributor under the basket following the season ending injury to Tim Dawson…his most visible contribution came in the second half of the Brooklyn College game when he helped spark the Canes' to a 102-93 victory—finished the night with 7 points and four key rebounds…top scoring game was at Tallahassee (8 points) vs. Florida State, also logged season-high 19 minutes versus the Seminoles…first major college basket came on a dunk in the Brooklyn College game.
1983-84
Averaged 7.9 points and 6.3 rebounds per game at Valencia CC while also building fine academic credentials.
High School: Averaged over seven points and seven rebounds per game in senior season at Boone High School…squad finished fourth in the Metro Conference in final prep season…coached in high school by Wayne Rickman…graduated from high school with honors.
Personal: Full name is Robert Joseph Schneckenberg…major is architecture.