University of Miami Athletics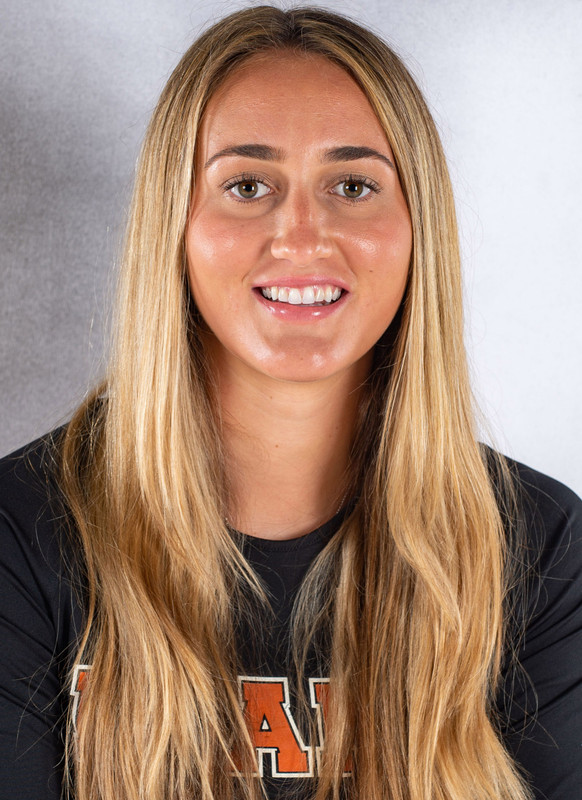 2018 (Freshman): Made her first collegiate appearance against Texas Southern and recorded one ace and three digs (Sept. 8)… Appeared against No. 8 Pitt in two sets (Sept. 28)… Recorded her first career assist against Virginia finishing with two assists and three digs (Sept. 30)… Finished with a season high seven digs against UNC (Oct. 5) and just one shy against NC State with six (Oct. 7)… Tallied a season high nine digs against Syracuse (Oct. 12)… Recorded a season high two aces and eight digs in the 3-0 sweep against Boston College (Oct. 14)… Finished with two digs against Clemson (Oct. 19) and one assist and seven digs in the 3-1 win against Georgia Tech (Oct. 21)… Recorded a career-high 15 digs and tied a career-high with two aces in the 3-2 win against Florida State (Oct. 24)… Tallied six kills and a career-high three assists against Virginia Tech (Oct. 26)…Registered back-to-back double digit digs against Louisville (Nov. 2) and Notre Dame (Nov. 4) with 10 and 11, respectively, including one ace against Notre Dame… Totaled one ace and three digs at Wake Forest (Nov. 9), while recording one assists and five digs at UNC (Nov. 11)…Logged six digs against No. 10 Pitt (Nov. 18)… Registered one ace and seven digs in the final match of the season at Duke (Nov. 23).
High School: Hernandez had a stellar 2018 season at Westminster where she was named the Miami Dade Volleyball Player of the Year and the Miami Dade Athlete of the Year. Hernandez was a three-time All Dade County volleyball player and was a state champion in 2016.
Personal: Full name is Priscilla Hernandez…Daughter of Henry and Sylvia Hernandez … Has four siblings: Henry, Isabella, Sylvia and Saskia … Both parents were athletes at Miami, including her sister Sylvia who played four years on the volleyball team graduated from UM in 2017 … Mother competed in track and field, while father played baseball.