University of Miami Athletics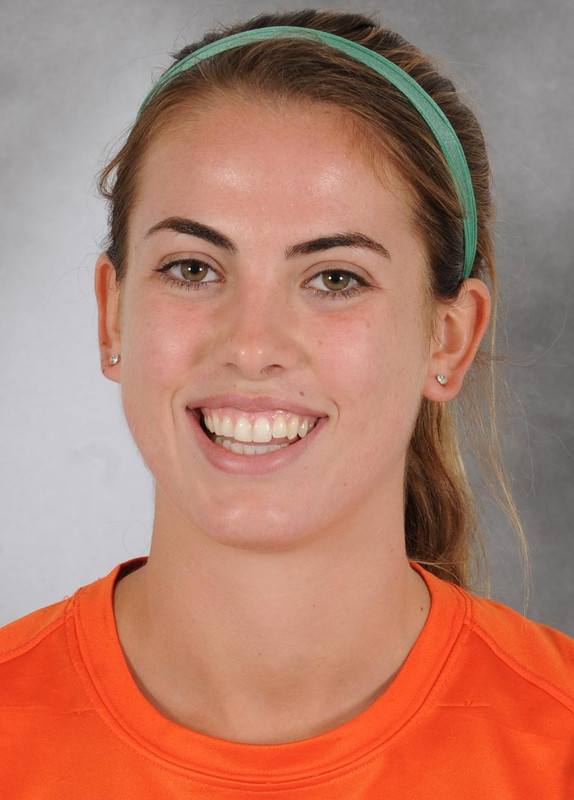 2013 (Sophomore): Returned from 2012 season-ending leg injury to play in 17 games, including nine starts … Scored final goal in 2-0 season-opening win over Cincinnati (Aug. 23) … Credited with assist in 3-2 win over Jacksonville (Aug. 25) … Registered at least two shots in five games … Delivered five 90-minute performances, including two straight to end season … Finished year with one goal and one assist … Earned letter.
2012 (Freshman): Started team's first five games before suffering season-ending injury against Pitt (Aug. 31) … Scored goal in first collegiate game, Canes' season-opening win over Florida (Aug. 17) …  Added  assist in team's 4-0 rout of Morehead State (Aug. 24).
High School: Scored the gamewinning goal that clinched a district title for the Palm Harbor University Hurricanes in 2012…Helped guide the Hurricanes to a 17-0-3 mark as a senior…Named First-Team All-County by the Tampa Bay Times…Hurricanes also earned back-to-back state titles in 2009 and 2010…Was a state qualifier in track…Earned Honorable Mention recognition for Best All-Around Athlete from the Tampa Bay Times.
Club: Played with West Florida Premier from the U-14 through U-18 level under coach Brian Patterson…Made the state cup final from U-13 through U-16 seasons, and won the Disney tournament during U-18 year…Captained the team for last four seasons.
Personal: Parents are Jeffrey and Susan…Has a twin brother Sterling (18) and a brother Hampton (12)…Has two sisters: Zoe (20) and Quinn (16)…Intends to major in marine biology.