University of Miami Athletics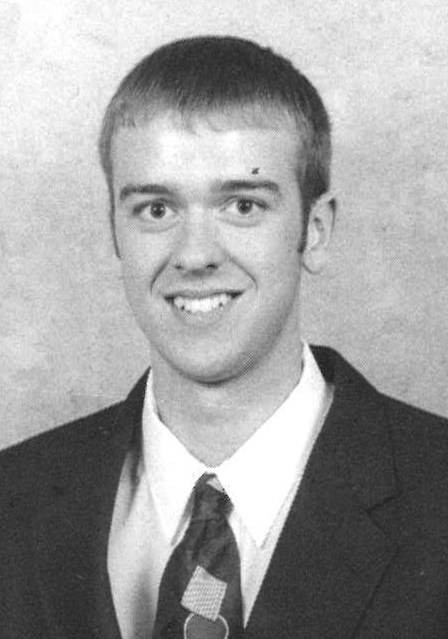 At Miami
Ran the floor very well and gave Miami an additional shot blocking threat…left handed with a nice shooting tough out to 18 feet…worked very hard in the weight room decreasing body fat by 12 percent and gaining 20 pounds of muscle…wealth international experience having earned 12 caps competing for his native England…highly intelligent player who has been named to the Big East All-Academic team in each of his first three seasons.
As a Junior (1997-98)
Slowed by injuries all season…missed final 11 games of the season after tearing the anterior cruciate ligament in his left knee while going for a rebound in the first half of Miami's win over Villanova…played 11 games, including one start, after missing the first two games of the season with tendinitis in his left knee…averaged 0.7 points and 0.8 rebounds in 5.1 minutes per game. In the regular season: made first start of the season and recorded two points and two rebounds in 11 minutes against Georgia State (12-12-97)…was 1-of-5 from the floor including 0-for-1 from the 3 point range…saw first action of the season against UNC Charlotte (11-21-97) recording one assist in five minutes of playing time…recorded three points, two rebounds and one steal in 10 minutes of action at Jacksonville (11-29-97).
Summer of 1997
Played for Great Britain at the World University Games in Catania, Italy…helped team to a sixth-place finish, the highest in national history…earned his 12th cap competing for England in the qualifying round of the European Championships…helped his country to a second place finish in its group, which included Saudi Arabia, Czech Republic, Austria and Hungary, to qualify for the 1999 European Championships.
As a Sophomore (1996-97)
Appeared in 27 games making seven starts…averaged 1.7 points and 1.2 rebounds in 6.7 minutes of action per contest…was fifth on the team in blocked shots (11). In the regular season: set a career-high in points (9) in UM's non-conference win over Hartford (12-13-96)…made his first career start on Dec.7, 1996 against Syracuse scoring two points and grabbing one rebound in 10 minutes of action…started in Miami's win over Jacksonville (12-18-96) recording seven points and four rebounds. In the Big East: did not score in two games…played four minutes in Miami's opening round victory over St. John's…did not score in one minute of work in UM's quarterfinal game vs. Georgetown. In the National Invitational Tournament: did not score, going 0-1 from the floor, in two minutes of action against Michigan.
As a Freshman (1995-95)
Saw action in eight games, totaling 38 minutes…was selected to the Big East Academic All-Star Team…received the Freshman Academic Award at UM's post season basketball awards banquet. In the regular season: made his collegiate debut with a nine minute stint against Northeastern Illinois (11-24-95)…had two points and a career-high four rebounds in UM's non-conference victory over Northeastern Illinois…recorded five points and grabbed one rebound in six minutes at Florida Atlantic (11-27-95)…had three points in five minutes at Villanova (1-27-96). In the Big East Tournament:  played one minute in Miami's quarterfinal game against Georgetown.
Club Ball
Played for the Birmingham Bullets Basketball Club and coach Steve Tucker…averaged 24.3 points and 15.0 rebounds per game and was named the Birmingham Young Player of the Year…was captain of the England Junior National team during the 1993-93 season and the MVP of the Birmingham Bullets…played on the England Cadets (under 17) National team during the 1992-93 campaign.
High School
Attended King Henry VIII School in Coventry, England but did not play basketball because the school did not have a team…played rugby, cricket and soccer (goalkeeper).
Personal
Majored in International Finance and Marketing…full name is Nicholas Alexander Donovan…born October 12, 1976 in Coventry, England…parents are Terry and Christine Donovan…scored 1320 on his SAT exam…had never watched a collegiate basketball game until the 1995 NCAA Tournament…played three games for the England National team in the summer of 1996 and averaged six points, five rebounds, four assists and 13 minutes per game…enjoys playing pool, listening to music, going to the cinema, relaxing and spending time in the gym improving basketball skills in his spare time. 
| | | | | | | | | | | | | | | | | | | | | | | | | | |
| --- | --- | --- | --- | --- | --- | --- | --- | --- | --- | --- | --- | --- | --- | --- | --- | --- | --- | --- | --- | --- | --- | --- | --- | --- | --- |
| Year  | GP | GS | Min | Avg | FG | FGA | Pct | 3FG | 3A | 3Pct | FT | FTA | Pct | Off | Def | Tot | Avg | PF | FO | A | TO | B | S | Pts | Avg |
| 1995-96 | 8 | 0 | 38 | 4.8 | 5 | 14 | .357 | 0 | 1 | .000 | 4 | 10 | .400 | 2 | 6 | 8 | 1.0 | 8 | 0 | 0 | 2 | 0 | 1 | 14 | 1.8 |
| 1996-97 | 27 | 7 | 182 | 6.7 | 18 | 44 | .409 | 2 | 10 | .200 | 9 | 12 | .750 | 12 | 21 | 33 | 1.2 | 36 | 1 | 3 | 16 | 11 | 4 | 47 | 1.7 |
| 1997-98 | 11 | 1 | 56 | 5.1 | 3 | 15 | .200 | 1 | 4 | .250 | 1 | 2 | .500 | 4 | 5 | 9 | .8 | 9 | 0 | 1 | 4 | 0 | 2 | 8 | 0.7 |
| 1998-99 | 3 | 0 | 10 | 3.3 | 1 | 3 | .333 | 0 | 1 | .000 | 0 | 0 | .000 | 1 | 2 | 3 | 1.0 | 1 | 0 | 1 | 4 | 0 | 1 | 2 | 0.7 |
| TOTAL | 49 | 8 | 286 | 5.8 | 27 | 76 | .355 | 3 | 16 | .187 | 14 | 24 | .583 | 19 | 34 | 53 | 1.0 | 54 | 1 | 5 | 26 | 11 | 8 | 65 | 1.3 |