University of Miami Athletics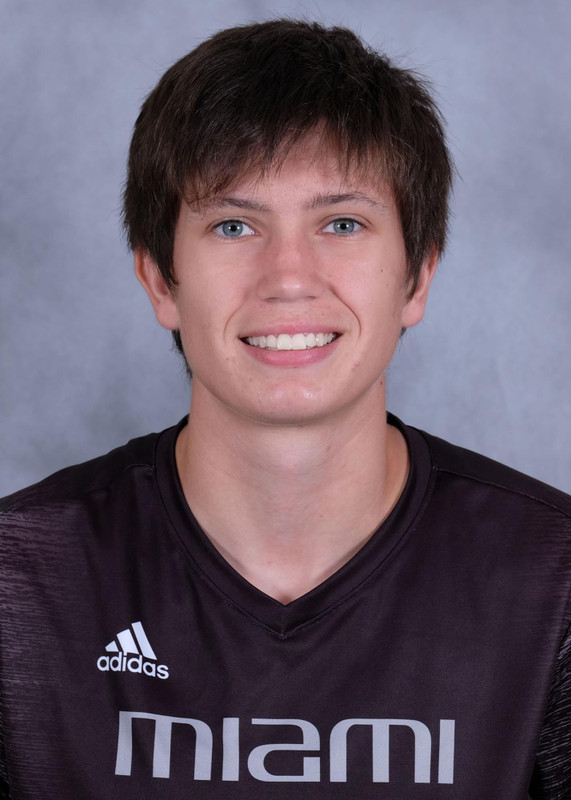 2019 (Junior): Played in 16 matches and registered 15 starts … Logged 1,035 minutes played as a junior with two goals and an assist … Notched her first shot on target this season, against FAU (8/29) … Registered her first goal of the season and her first career goal in ACC play against Pittsburgh (9/29), while also notching a trio of shots … Off a header, recorded Miami's lone shot on goal against No. 1 Virginia (10/4) … A beautiful shot that barely got stopped by the keeper, registered the lone shot on goal for the Hurricanes against Notre Dame (10/10) … Collected three shots against Syracuse (10/13), including secing a header off the crossbar to help set up the match-winning goal by Bayleigh Chaviers … Registered a shot on target against Florida State (10/18) … Connected with Selena Fortich on a corner kick, to register her first career assist in ACC play, leading Miami to a 3-2 triumph over No. 15 Clemson (10/24) … Capped her junior campaign with a diving-header goal against third-ranked UNC (10/31).
2018 (Sophomore): Played in 16 matches and earned nine starts in her sophomore campaign … Notched two goals, a game-winner, to go along with one assist, good for five points … Registered 18 shots, 10 of which were on goal … Led the team with a .556 shot on goal percentage, of players with at least two shots … Ranked fourth on the team in shots and tied for third with shots on target … Posted 742 minutes of playing time … Played at least 66 minutes in each of the final four matches … Tallied two goals in the season opener, notching the game winner at Florida Atlantic (8/17) … Made her first career start in a 4-1 victory over FIU (8/19) … Recorded an assist at Vanderbilt (8/24) … Notched a shot on goal against UTRGV (8/30) and UCF (9/2) … Registered two shots and one on goal against Stetson (9/9) … Tallied a pair of shots on goal in a career-high 100 minutes against eighth-ranked Boston College … Went the distance against NC State, notching two shots and a shot on goal.
2017 (Freshman): Played in 13 matches in her opening campaign … Notched one goal, a game-winner, to go along with one assist, good for three points … Tied for fifth on the team in assists and tied for sixth in points … Registered seven shots, three of which were on goal … Tied for fifth among Hurricanes in shot attempts … Posted 248 minutes of playing time … On the field for 20-plus minutes in five outings … One of two Miami freshmen to debut in the season opener against St. Francis (PA) (8/18), notching an assist and a shot attempt in 40 minutes of play … At Miami (OH) (8/25), registered four shot attempts, including two on goal … Logged a season-best 45 minutes of action at Yale (9/1) … Attempted two shots and scored the first goal of her career, a match-winning tally in the 75th minute, at Quinnipiac (9/3) … Earned her first conference action at Louisville (9/24) … Played in her home state when the Hurricanes took on Syracuse (10/11).
High School: Four-year letter winner at Rhinebeck High School … Tallied 101 goals in her career … Won MVP, named first team all-section and helped her team to division title each season … Posted 35 goals and 14 assists during a senior campaign in which she served as team captain … Earned NSCAA All-America honors and The Daily Star Class B Third Team All-State accolades … Logged 31 goals as a junior … Received New York State Sportswriters Association (NYSSA) Class B Third Team All-State honors … Received NYSSA Class C First Team All-State praise and won the Section 9 Class C title as a sophomore … Member of the high honor roll academically.
Club: Played for PDA from U-12 through U-18 … Won the state cup championship in 2012 at the U-13 level.
ODP: Competed with the New York State team in 2012.
International: Took part in the U.S. U-14 Women's National Team training camp in May 2014 in Portland, Ore.
Personal: Full name is Michelle Giamportone … Last name is pronounced GEE-Am-Pour-Tone … Born May 9, 1999 … Parents are Phil and Doreen Giamportone … Father is a lawyer and mother is a kindergarten teacher … Has a younger sister, Marissa … Intends to major in mechanical engineering … Favorite athlete is Abby Wambach because she is a great player who the same position … Best sports memory is getting invited to national team camp … Enjoys traveling, playing basketball and hiking … Chose Miami because it is a nice place and is different than what she is used to … Committed to Miami over USC, Texas and Virginia Tech.