University of Miami Athletics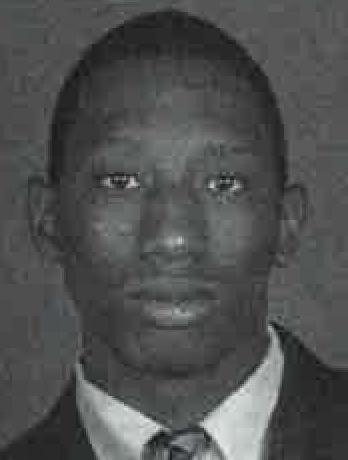 AS A FRESHMAN (1999-2000)
Played in all 34 games making four starts… averaged 4.3 points and 2.1 rebounds in 12.3 minutes per game… was Miami's leading scorer fo the bench ranking sixth on the team in scoring.. averaged 8.5 points and 3.0 rebounds in four games as a started. IN THE REGULAR SEASON: Made fouth start of the season against Providence (2-16-00) and recorded four points, two rebounds and one steal… played 20 minutes vs. Georgetown (2-7-00) and recorded nine points, three rebounds, two assistas, one block and one steal… came off the bench to record eight points, two rebounds and one block in 26 minutes against Pittsburgh (2-1-00)… was 3-for-3 form the fiels and 2-for-2 from the line… made two free throws to put Miami ahead 64-60 with 27 seconds remaining… played 15 minutes against Notre Dame (1-25-00) recordeing seven points and two rebounds.. was 3-for-3 from the field, including 1-for-1 from three-point range… came off the bench against Seton Hall (1-11-00) to record nine points and a career-high nine rebounds… was 4-of-7 from the field in 14 minutes of action… played 14 minutes against Quinnipiac (12-27-99) and tied his career-igh with 15 points… was 6-of-11 from the field, including 2-of-2 form three-point range… also recorded six rebounds and two steals.. made first career start and recorded 10 points and two rebounds in 13 minutes against Illinois State (12-22-99)… was 5-of-6 from the field… scored a career-high 15 points in 16 minutes off the bech against Hartford (12-11-99)… was 7-of-11 from the field and registered three rebounds, one assist and one steal… played 14 minutes off the bench against UNC Charlottel (12-7-99) and recorded one rebound, one assist and two steals… recorded seven points and five rebounds in 12 minutes of action against Memphis (12-4-99)… played 14 minutes against Bethune-Cookman (11-30-99) and recorded season-highs in points (11), field goals (3), field goal attempts (4), free throws (5), free throw attempts(7), steals (2), blocks (2), and minutes (14)… recorded two points and one rebound in nine minutes off the bench against Monmouth (11-30-99)… made collegiate debut against Central Florida (11-19-99)… came off the bench to record fout points and six rebounds in 1 minutes… was 2 of 3 from the field. IN THE BIG EAST TOURNAMENT: Played in both games averaging 1.0 points and 1.5 rebounds in 9.5 minutes off the bench… recorded two points, one rebound, and one assist against Notre Dame (3-8-00)… recorded two rebounds in nine minutes of action versus St. John's (3-10-00). IN THE NCAA TOURNAMENT: Played in all three games averaging 2.7 points in 7.7 minutes per game… played five minutes against Arkansas (3-17-00) recording three points and one assist… did not score in one minutes versus Ohio State (3-19-00)… recorded five points and four rebounds against Tulsa (3-24-00).
AS A SOPHOMORE (2000-2001)
Sophomore who will battle for playing time at a number of positions.. a versatile performer who is equally effective in the paint or on the perimeter… is a strong ball-handler and passer with excellent leaping ability… has the ability to post up opponents or create off the dribble… signed with UM in April of 1998.. chose Miami over LSU, Georgia and South Florida.
HIGH SCHOOL
Moss Point High School… three-year letter winner… named to the pre-season Dandy Dozen by the Clarlon-Ledger… first-team All-Conference as a senior… led team to a 24-7 record averaging 26.4 points, 7.0 rebounds, and 6.0 assists per game.. selected to Mississippi-Alabama All-Star Team… named Mississippi Press Top 10 Male Athlete of the Year… led Moss Point to the Division 7-5A State Championship earning tournament MVP honors… scored 35 or more points nine times during senior season including 40 or more on two occasions… also earned to letters in track and set the school high jump record at 6'10"… coached in basketball by Arthur Haynes.
PERSONAL
Full name is Leroy Hurd III… born May 26, 1980 in Pascagoula, MS… nicknamed Duke… plans to major in Business Administration and become an independent businessman… selected to Who's Who of High School Students… an Academic Honor Roll student and National Honor Society member… enjoys going to movies, playing video games and swimming… son of Leroy Jr. and Sharon Hurd.
Leroy Hurd
Year
GP
GS
Min
Avg
FG
FGA
Pct
3FG
3A
3PCT
FT
FTA
Pct
Off
Def
Tot
Avg
PF-D
FO
Ast
TO
Blk
STL
Pts
Avg
1999-00
34
4
418
12.3
57
125
0.456
6
18
0.333
25
43
0.581
29
41
70
2.1
48-0
 
13
31
5
18
145
4.3
2000-01
28
0
567
20.3
58
135
0.43
2
15
0.133
43
68
0.632
28
50
78
2.8
72-3
 
30
42
2
16
161
5.8