University of Miami Athletics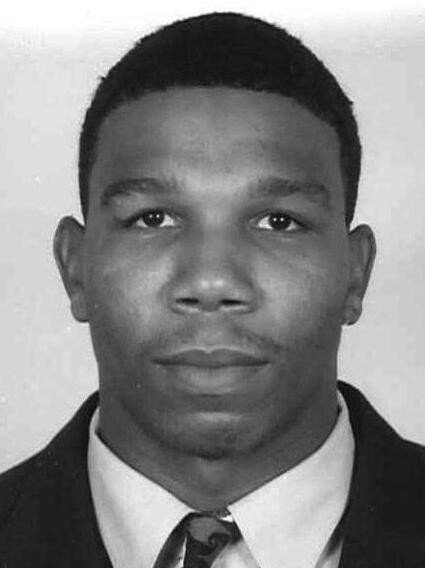 AT MIAMI
Junior college transfer from Seward County (KS) Community College… versatile performer who will see minutes at both guard and forward… a consummate warrior with a strong competitive sprit and work ethic… has the ability to put the ball on the floor or shoot the three… an aggressive rebounder who uses his size and strength to bang down low… signed with UM in the Spring of 1998… chose Miami over Colorado State, Eat Carolina, Wichita State and St. Bonaventure.
AT JUNIOR COLLEGE
Seward County (KS) Community College… first-team junior college All-American after averaging 23.5 points and 10.2 rebounds per game in leading Seward County (KS) Community College to a 35-3 record and a trip to the National Junior College Athletic Association Final Four… named 1997-98 Jayhawk West Conference Player of Year… was the 1998 Jayhawk West Conference and Region 6 Tournament MVP… stepped up his game in the National Tournament averaging 33.5 points per game en route to beign named the All-Tournament team… connected on 307-of-563 (.545) from the field last season including 47-of-128 (.367) from three-point range… left Seward County  CC as the school's second all-time leading scorer with 1,485 points… his 893 points last season ranks No. 1 on the school's all-time season list… coached by Dave Brown.
HIGH SCHOOL
John Jay High School… three-year letter-winner… second-team All-City and second-team All-Brooklyn selection after averaging 23.0 points, 17.0 rebounds and 1.5 assits per game as a senior and leading John Jay to an 18-7 record… honorable mention All-city and All-Brooklyn as a junior… averaged 18.0 points and 12.0 rebounds per game in leading team to 20-5 overall record and a conference championship… coached by Greg Smith.
PERSONALFull name is Kevin Van Houston… majoring in Business Management… born 12-20-76 in Brooklyn, NY… enjoys weight lifting, playing play station and listening to music in his spare time… cousin of former St. John's great and current Indiana Pacer point guard Mark Jackson… would like to coach once his basketball career has ended… has two brothers- Thomas Houston Jr.  (23) and Juan Price (25); as well as one sister- Constance Houston (1)… son of Brenda and Thomas Houston.
Kevin Houston
Year
GP
GS
Min
Avg
FG
FGA
Pct
3FG
3A
3PCT
FT
FTA
Pct
Off
Def
Tot
Avg
PF-D
FO
Ast
TO
Blk
STL
Pts
Avg
1998-99
18
6
332
18.4
43
95
0.453
7
22
0.318
35
46
0.761
30
39
69
3.8
24
 
9
25
4
4
128
7.1