University of Miami Athletics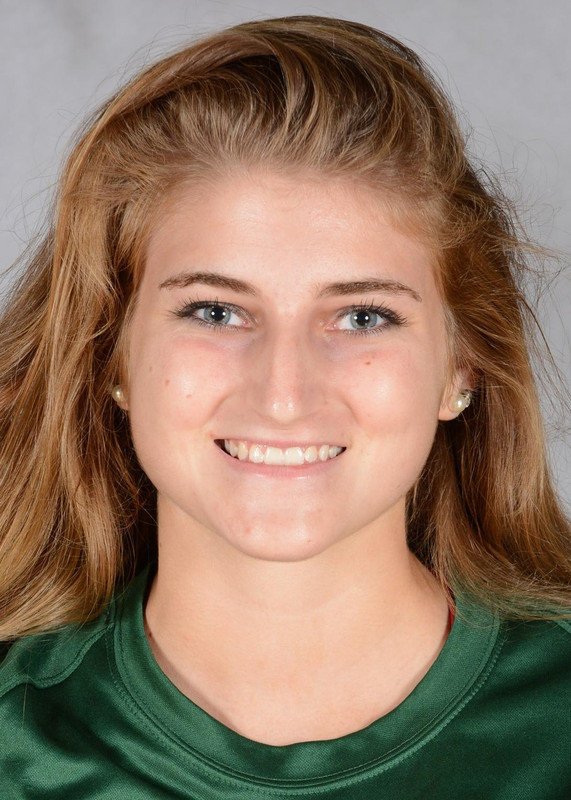 2014 (Junior): Saw action in 12 matches…Finished with two shots…Made Miami debut against UCF (Aug. 24), entering as substitute…Had one shot against Syracuse (Sept. 25)…Tallied one shot against North Carolina (Oct. 26).
2013 (Sophomore, Alabama): Finished season with team-leading five assists … Played in 14 games and made nine starts … Recorded assists vs. Vanderbilt (Sept. 27), Tennessee (Sept. 29), at then-No. 20 Georgia (Oct. 4), LSU (Oct. 6) and at Mississippi State (Oct. 25) … Missed first four games while recovering from knee injury suffered during spring campaign … Made season debut vs. Colorado (Sept. 16).
2012 (Freshman, Alabama): Named to SEC All-Freshman team … Started all 19 matches in first season at Alabama … took 30 shots, with 18 on target … Finishedsecond on team with 19 points … Scoredteam-high eight goals and added three assists … Led Alabama with three game-winning goals … Scored first collegiate goal against Kennesaw State in season opener.
High School: Product of Seven Lakes High School in Katy, Texas, also playing for Albion Girls '94 club team (coached by Steve Firth and Russell Gee) … Held lead club to four straight top-three state finishes (runner-up in 2009 and 2011) … Membe rof Seven Lakes team that reached 2009 regional quarterfinals … Named to academic all-district team and all-district second team in only season playing prep soccer. 
Personal: Carried 4.3 GPA and was member of the National Honor Society and French Honor Society … Plans to major in chemical engineering … Daughter of Steven and Shari.