University of Miami Athletics
John Hoyes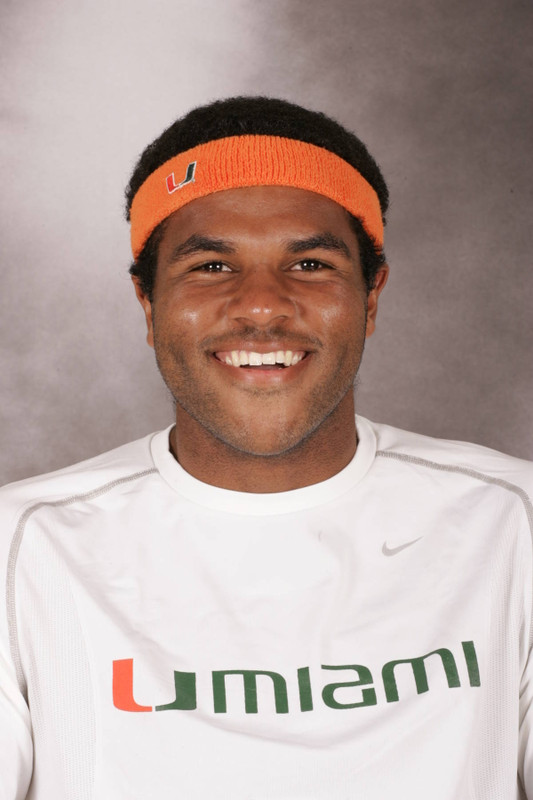 2004-05 (Junior):
Played mostly at the No. 4 with a 9-7 record … finished with a 10-9 dual record including a 5-6 ACC record…defeated Angel Dankiov 7-5, 6- 2 in the No. 4 spot in a victory over No. 52 Virginia Tech in the first round of the ACC Championships…defeated Will Shaw 6-1, 6-2 in a win over No. 46 N.C. State…defeated Ryan Young 6-4, 6-4 of No. 36 Clemson…defeated Mark Jager 2-6, 7-6, 6-3, in a win over No. 54 South Florida… alternated between No.2 and No. 3 doubles…was victorious with Luis Manrique over the doubles team of Arvid Puranen and Albert Larregola 8 -3 of Virginia Tech in the first round of the ACC Championships… posted a 5-7 doubles record over all with various partners.
2003-04 (Sophomore):
Posted an overall record of 4-5 in singles play during the fall season…overtook No. 35 Matt Lockin from Vanderbilt 6-3, 7-6 along with UAB's Sanzaruz Zaman 6-4, 6-4 at the ITA Southeast Championships…downed Jon Davis from N.C. State 6-2, 6-4 at the Miami Fall Classic and Matias Sigal from South Florida 7-6, 7-6 at the Gator Invitational…paired with Luis Manrique and Jon Ounjian for an overall record of 1-3 in doubles play with a win over the tandem of Dennis Myers and Conor Taylor of N.C. State 8-2 at the Miami Fall Classic.
2002-03 (Freshman):
A steady player for the Hurricanes at the No. 6 spot with a 9-5 record in dual matches while posting an overall record of 14-5 in singles play…finished second on the team in winning percentage (.736) behind teammate Todd Widom…broke into the national top-100 rankings at the No. 86 spot on Feb. 24…opened the dual season with six consecutive wins over opponents from Florida Atlantic, N.C. State, Texas A&M (default), Florida, Florida A&M and Florida State…in doubles play, teamed with Luis Manrique for an overall record of 3-10, splitting time at the No. 1 and No. 2 slots.
Prep:
Began playing on the Gulliver Prep varsity tennis team in eighth grade…final year was captain leading team to finals of Florida State Championship… selected as Most Valuable Player on high school team…ranked No. 6 in Florida Boys' 18-year- old age group in 2002…runner-up at State Closed Championships Boys' in 18-year-old age group…presented with Sportsmanship Award at State Closed…played on Junior Davis Cup team representing Florida and finished in second place.
Personal:
The older of two children born in Miami, Fla., to Ana Supall- Hoyes R.N. and John Hoyes M.D.