University of Miami Athletics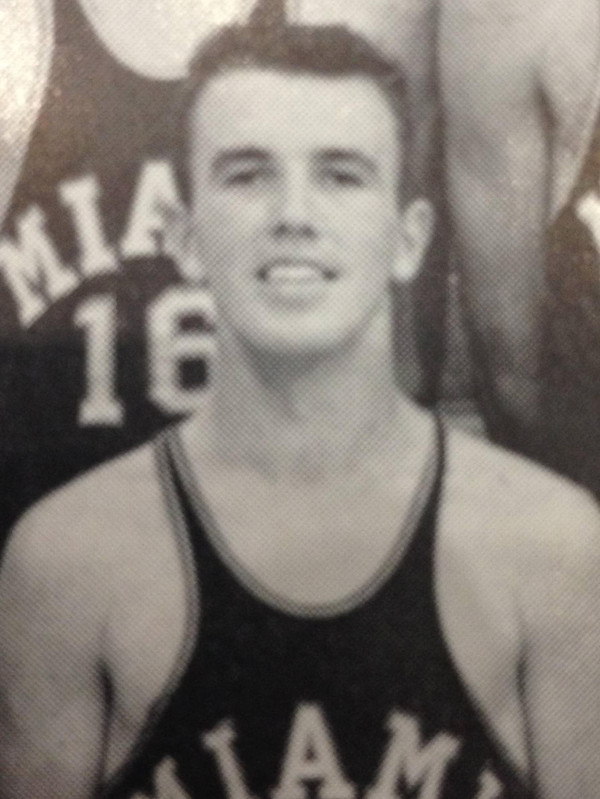 1953-1954
6 foot guard, a junior, did his high school playing at Haverford, PA.
Jim, just another lad on the team his freshman year, began to click last season and played a bit, winding up with 101 points in 20 games. This fall however, hes a far smoother player than ever and on of the most improved men on the squad. His shooting was not very effective last season. Now however, he has improved on his driving in and has also developed a good shot to go with it. He is a likely starting guard.
1952-1953
Sophomore, was a fine defensive guard for Haverford Township in Pennsylvania. On the varsity squad a year ago, he played in six games and made five points. The experience should stand him in good stand this year. He is 6 foot tall and weighs 167 pounds.