University of Miami Athletics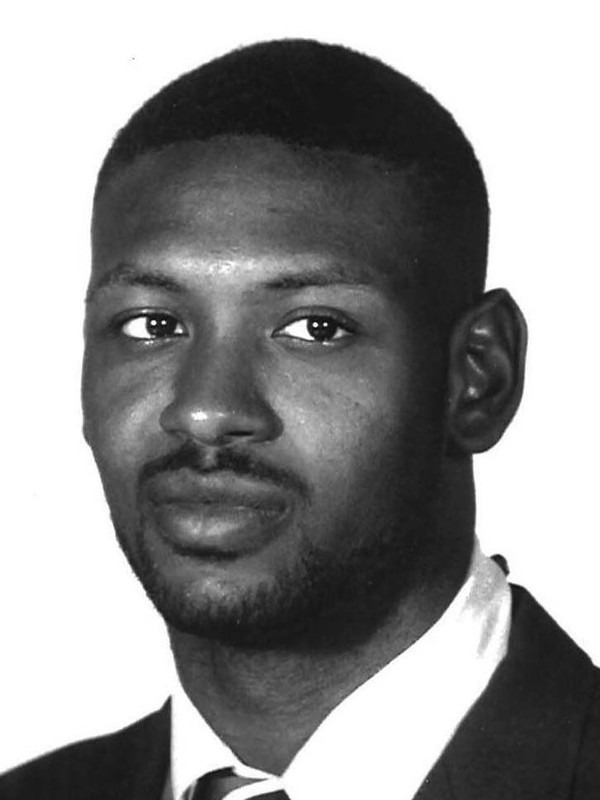 AT MIAMI
Third-year junior who signed a national letter of intent to attend Miami in the fall of 1992, transferring from Pensacola Junior College … an aggressive inside player with great quickness going to the basket … should challenge for immediate playing time at the power forward position … the first Hurricane from the state of Missouri since the rebirth of the UM program in 1985.
AT JUNIOR COLLEGE
Pensacola … two-year starter at forward … in his rookie year, led his team to a 25-7 record and three-way tie for Panhandle Conference title … team lost in playoff and did not advance to nationals … in sophomore season, led his team to a 32-5 mark and the JC national championship… averaged 14.4 points, a team-leading 1 0.2 rebounds and 4.8 blocks his sophomore season …voted all-conference and all-state both years … coached in JC by Bob Marlin.
HIGH SCHOOL
Kirkwood …three-year starter at center … senior year averages were 24.0 points, 9.0 rebounds and 2.5 blocks… led his senior team to a 25-3 record and a 4-A district championship… set his school record for points in a game with 48 against Parkway .Central in Suburban West Conference championship game …voted first-team all-state, all-metro and all-conference … made the Top-50 rating lists by both Nike and Bob Gibbons … coached in high school by Dave Holley.
PERSONAL
Enjoys playing cards and listening to music in free time … nickname is "Jam" … full name is Jamal Uchiendu Johnson …mother is Theresa Johnson …majoring in business management …born 9/17/72 in St. Louis, MO.
Jamal Johnson
Year
GP
GS
Min
Avg
FG
FGA
Pct
3FG
3A
3PCT
FT
FTA
Pct
Off
Def
Tot
Avg
PF-D
FO
Ast
TO
Blk
STL
Pts
Avg
1993-94
27
16
 
 
102
202
0.505
0
0
0
53
95
0.558
61
72
133
4.9
75-4
 
24
71
14
7
257
9.5