University of Miami Athletics
JaCee Jarnagin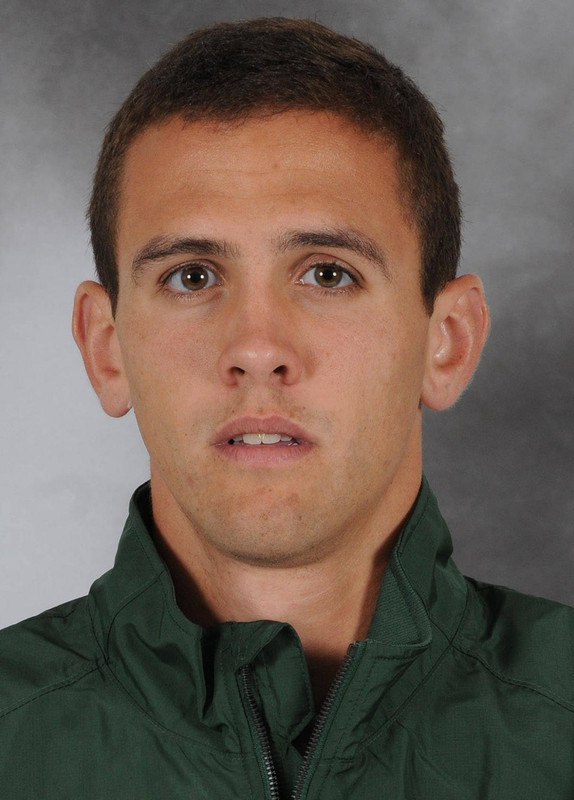 2014 Cross Country: Opened season competing in 5000m (17:03.7) at FAU Invitational … Placed 11th in the men's 8000m (27:24.51) at the USF Invitational … Posted a time of 26:36.72 at the Mountain Dew Invitational 8K. Ran in the ACC Championships and posted a time of 27:03.3

2014 Outdoor:  Was one of two Miami men to finish in the top 5 in the 5000m and placed fourth with a time of 15:58.11 at the Hurricane Invitational. 
2013 Cross Country: Competed in seven races for the Canes, including ACC Championships and the NCAA South Regional … ran the seventh-best men's 10K time in UM history at the 2013 NCAA South Regional (32:10.59) … Placed second at the WA Collegiate Invitational (8/31) with a time of 15:45.45 … Posted a time of 25:33.49 at the UF Mountain Dew Invitational 8K (9/14) … Registered a time of 25:32.1 at the Charlotte Invitational 8K (9/28) … Placed 11th with a time of 25:45.83 at the Disney Cross Country Classic 8K (10/12) … Ran a time of 26:38.03 at the UCF Black & Gold Invitational 8K (10/18) … One of eight men to represent Miami at the ACC Championships (11/1).
2013 Outdoor: Did not compete.
2013 Indoor: Did not compete.
2012 Cross Country: Competed in six events, including ACC Championships (26:53.3) and NCAA Regional Championships (33.14.6) … Opened season by running USF Bulls Cross Country Invitational 8K in 28:16.57 … Ran Mountain Dew Invitational 8K in 26:54.16 … Posted season-best time of 26:20 at Paul Short Run 8K … Finished UCF Black & Gold Invitational 8K in 26:34
2011 Outdoor: Opened season competing in 1500m (4:10.75) and 3000m (9:43.89) at FAU Invitational … Ran 1550m in 4:15.51 and 3000m in 9:07.23 at Hurricane Alumni Invitational … Competed in 5000m at Miami Hurricane Invitational, finishing in 15:40.74 … Ran 3000m at Jim Click Shootout in 9:30.17 … Part of relay team that finished DMR in 10:05.69 at Florida Relays … Also ran 5000m at Florida Relays in season-best 15:32.80 … Closed season running 5000m in 16:16.33 at ACC Championships
2011 Cross Country: Ran season-best time of 21:29.40, placing 11th at FGCU Invitational.
2010-11: Did not compete.
High School: Led cross country team to back-to-back state titles, two regional titles and three league titles at Holcomb HS… Named to all-state cross country team in 2008 and 2009 … Named to all-state academic team in 2008 and 2009 … 4x800m relay state champion in 2009 … Kansas Honor Scholar … Topeka Capital Journal Academic All-State
Personal: Architectural engineering major … Son of James and Jody Jarnagin … Has three brothers Jared, Justin and Joseph and younger sister, Jordan … Brother, Jared, played football at University of Wyoming and in NFL Europe.