University of Miami Athletics
Henrique Tsukamoto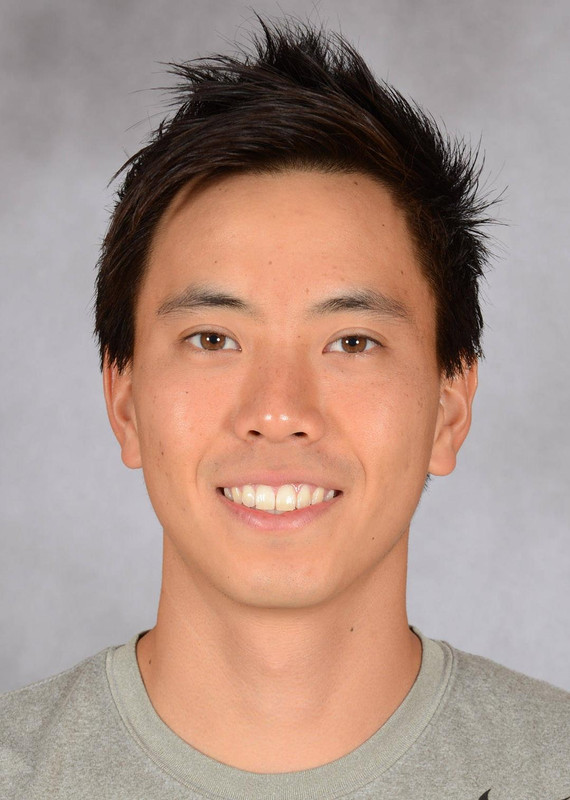 Photo Gallery
Rallying With Henrique Tsukamoto 2014  |  Q & Ace interview with Henrique Tsukamoto
ACC Honor Roll – 2012-13, 2013-14, 2014-15
Career: 2012-15
Singles: 50-55
Doubles:  27-59
As a Senior (2014-15)
Henrique Tsukamoto 2014-15 match-by-match

Fall: 7-8 singles, 3-7 doubles. Spring: 8-13 singles, 8-10 doubles. 
Fall 2014 – Dean's List (3.5+ GPA), Athletic Director's Honor Roll (3.2+ GPA) and Book Buster (3.0+ GPA). 
Tied for third-most singles wins with eight … Posted 8-13 overall singles record with five wins at No. 5 and three at No. 4 … Opened season with three-straight wins at No. 3, then posted back-to-back victories over George Washington and Georgia Tech later in the year … Won three ACC matches, with wins over Georgia Tech, Notre Dame and Boston College … Eight doubles wins ties for third-most on the team … Was 8-10 overall with seven wins at No. 1 and one at No. 2 … Opened the season with three doubles wins while paired with Piotr Lomacki … Notched 8-9 record with Lomacki and 0-1 with Bernard Tefel.
As a Junior (2013-14)
Henrique Tsukamoto 2013-14 match-by-match  

Fall: 7-3 singles, 1-5 doubles. Spring: 12-8 singles, 7-12 doubles. 
Began the season with a 6-3, 5-6, 6-3 singles win over Florida Atlantic … Won five consecutive singles matches … Primarily played out of position No. 6 but competed out of position No. 5 for eight matches and No. 4 for two matches … Partnered up with William Albanese for a 6-3 victory over Florida Atlantic … Together they defeated #18 Wake Forest with a 8-5 victory … Finished the season off with a overall singles record of 12-8 … Partnered up with William Albanese for an overall 6-9 doubles record … Book Buster (3.0 spring semester GPA) … Athletic Director's Honor Roll (3.2 spring semester GPA). 
As a Sophomore (2012-13)
Henrique Tsukamoto 2012-13 match-by-match  

Fall: 8-5 singles, 0-3 doubles. Spring: 2-4 singles, 7-11 doubles. 
Played to a 2-4 record in singles… Blanked his opponent 6-0 in the first set of the match against then-No. 50 Rice… Tied for first on team with eight doubles wins… Partnered with Diego Soto and Marco Stancati at the No. 3 doubles position… Also played at No. 1 doubles with Wilfredo Gonzalez vs. then-No. 52 Virginia Tech… Amassed a 5-5 record in doubles with Stancati… He and Stancati swept then-No. 63 Georgia Tech's Colin Edwards and Anish Sharma, 8-0… Only Miami duo to blank an opposing doubles team in the 2012-2013 season… The duo notched an 8-4 win over then-No. 16 Florida State's Blake Davis and Domonic Cotrone… Posted a 7-3 overall singles dual fall match record… Recorded a 0-3 overall doubles fall match record, partnering primarily with Mark Schanerman twice and Jack Murphy once… Posted a three-match singles win streak… Advanced to the semifinals of singles consolation draw of the Dick Vitale Lakewood Ranch Intercollegiate Clay Court Classic.
Summer 2012 
Participated in the ITF Futures F16 event in Jundiai, Brazil … In the 32-person event, he won his first-round match, earning another ATP World Tour point, but was defeated in the Round of 16.
As a Freshman (2012) 
Henrique Tsukamoto 2012 match-by-match

Spring: 6-14 singles, 1-11 doubles. 
Posted a 5-12 overall singles dual match record and a 1-7 mark in ACC play … Won two-of-three at the No. 3 position, was 3-6 at No. 4 and 0-5 at No. 6 … Began the dual-match season with three-straight wins against FAU, Wake Forest and New Mexico … Also defeated Vikram Reddy from Alabama and Adam Lee from Wake Forest … Earned his only doubles win, a 9-8 victory over New Mexico, with partner Victor Mauz at the No. 3 position … Also played four times in the No. 1 spot with Wilfredo Gonzalez … AD Honor Roll (3.2 GPA/semester) … Book Buster (3.0 semester). 
Personal 
Born Oct. 13, 1992 … Son of Tatsuo and Keiko Watanabe Tsukamoto… Has two older sisters… Off the court, he enjoys playing guitar… His sports hero is Ronaldo… Nickname is Tsuka… Uses visualization to zone in before matches… Majoring in international finance and marketing, graduating in December 2015.