University of Miami Athletics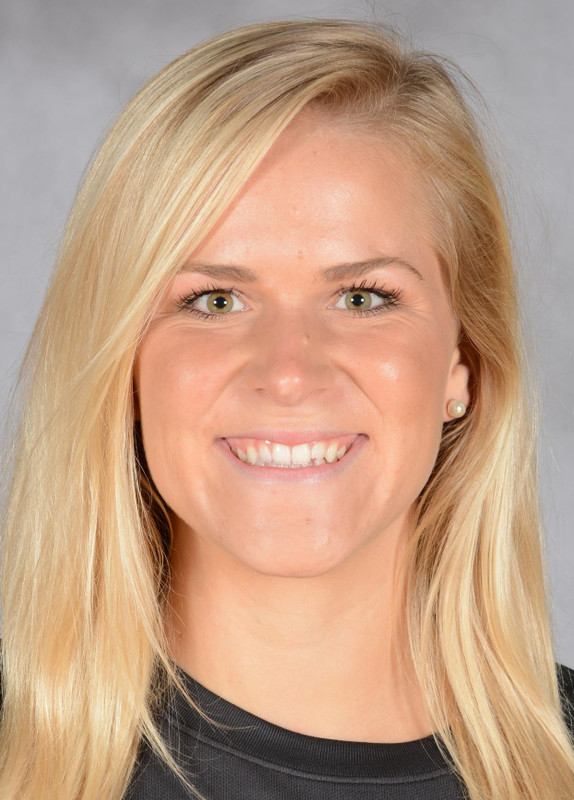 2014 (Senior): Served as team's starting goalkeeper for third straight season, starting all 18 matches…Ended regular season ranked second in ACC with 80 total saves and fourth in saves per game with 4.44…Posted two shutouts against Jacksonville (Sept. 2) and Stetson (Sept. 5)…Finished season with 1.98 goals against average and .690 save percentage…Made seven stops in 2-1 loss at UCF (Aug. 24)…Made career-high 13 stops in match with Notre Dame (Oct. 12)…Guided Miami to 2-1 victory in final match of career against Wake Forest (Nov. 2), making three stops.
2013 (Junior): Served as team's starting goalkeeper for second straight season, staring all 18 games … Ranked fourth in ACC with 70 total saves, including season-high 10 against Virginia (Oct. 24) … Made five or more saves in nine of 18 games …Tied for ninth in ACC with three shutouts, including back-to-back clean sheets against then-No. 3 Notre Dame (Oct. 6) and Pittsburgh (Oct. 10) … Recorded five wins on season … Registered 1.96 goals against and .693 save percentage on season … Earned letter.
2012 (Sophomore): Put together impressive season in goal, starting 16 of team's 20 games … Finished regular season ranked second in ACC in save percentage (.798) and saves (67) … Also ranked second in conference with 8 shutouts …  Keyed 447-minute defensive scoreless streak heading into team's ACC Championship opener … Shut out Virginia Tech (Oct. 14), Maryland (Oct. 18), Boston College (Oct. 21) and No. 1 Florida State (Oct. 25) in final four games of regular season … Made 4 saves and allowed only one goal in season-opening win against eventual SEC champions Florida (Aug. 17) … Recorded 4 saves in overtime shutout of Pittsburgh (Aug. 31) … Combined with Paula Forero Cabrera to shut out No. 1 FSU, first time all season Seminoles were held scoreless.
Before Miami: Spent her freshman season at Arkansas before transferring to Miami for her sophomore campaign…Started all 18 games in net in her lone season with the Razorbacks, logging over 1,500 minutes and finishing with a GAA of 2.52 …Set the school's freshman save record with 10 stops in the team's season finale against LSU…Selected SEC Freshman of the Week on Sept. 26, 2011 with strong performances against Ole Miss and Mississippi State…Ranked secondm in the SEC in saves with 113 and saves per game at 6.33
High School: Four-year starter at Blue Valley Northwest, where she was named an NSCAA All-American…Earned First-Team All-State recognition as a senior…Led Blue Valley Northwest to a Class 6A title in her final season, when she was named East Kansas League Goalkeeper of the Year.
Club: Played with KCFC Intensity at U-19 level after competing with Blue Valley Stars Real from U-9 through U-18…Named state champions during U-19 season with KCFC Intensity, and Region II Runners-Up the same year.
ODP: Played with the 1993 Kansas state team from 2009-2011…Also competed Region ODP II 2009-11…Traveled to Portugal and Spain for the Algarve Cup for the Region II team…Played for the U-17 WNT in 2009, and the U-18 WNT in 2010-11…
Personal: Parents are Stephanie and Christopher…Has one sister, Catherine (24)…Intends to major in sports administration with a minor in business….Also played volleyball in high school.