University of Miami Athletics
Bernard Tefel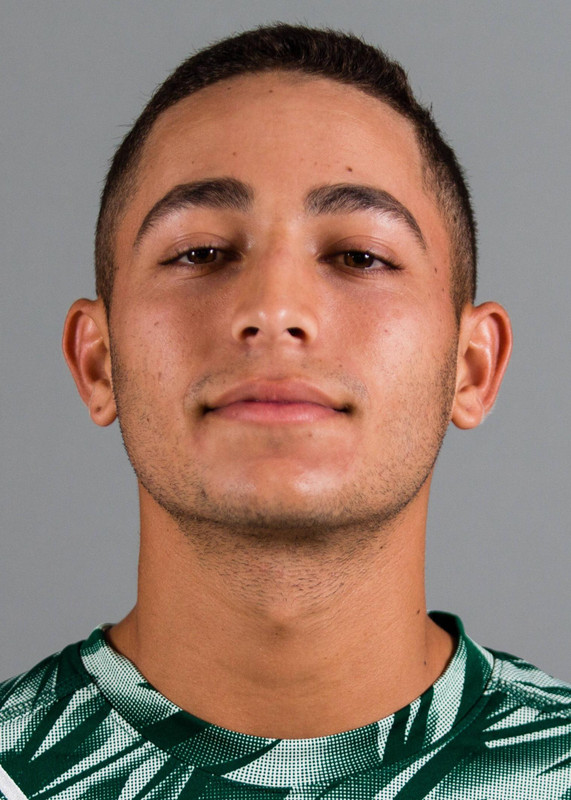 As a Junior (2015-16)
Bernard Tefel 2015-16 match-by-match 
Fall: 5-6 singles, 6-3 doubles … Won four of five matches in straight sets … Victorious over Dominic Bechard (Tulsa) at Ivy Plus Invitational … Won two straight matches in Bedford Cup, one was over ACC opponent Jack Haffey (Florida State). Fell in quarterfinal against Anthony Schonn (Florida Atlantic) … Defeated Marvin Kirsch-Spiering (Georgia Southern) at 2015 USTA/ITA Division I Men's Southeast Regional Championship … Downed Tyler Gardiner (Michigan) at Lakewood Ranch Dick Vitale Intercollegiate Clay Court Classic … Played all nine doubles matches with partner Kevin Bondar … Defeated Maverick Lin and Dylan Brown (Cornell) at Ivy Plus Invitational … Won Bedford Cup with four straight victories. Downed Eduardo Alfonzo and Chris Perrigan (Florida Gulf Coast) in the finals … Fifth consecutive win occurred at 2015 USTA/ITA Division I Men's Southeast Regional Championship against Sam Philp and Anderson Scarpa (Mercer). 
Spring: 4-11 singles, 6-7 doubles … Posted a 4-5 singles mark and 3-5 doubles record in ACC play … Was 3-5 at the No. 5 position and 1-6 at No. 6 in singles … Won first ACC singles match on the road in three sets … Won three consecutive ACC matches at the fifth spot from April 3-10 … In doubles play was 6-6, overall and 3-5 in ACC play with partner Max Andrews, going 3-5 at the top position and 3-1 and No. 3 … Also 0-1 with partner Kevin Bondar, at No. 3 … Won first three matches with Andrews. Took down duo of No. 12 Skandar Mansouri and Christian Seraphim (Wake Forest) … Tefel and Andrews were ranked No. 66 for a pair of matches in April and ended the season at No. 72.
Rallying With Bernard Tefel 2014
As a Sophomore (2014-15)
Bernard Tefel 2014-15 match-by-match
Fall: 8-8 singles, 3-10 doubles … Played into the main draw Round of 32 at the USTA Clay Court Invitational … Won consolation bracket at the Bedford Cup – State of Florida Championship.
Spring: 6-11 singles, 1-6 doubles … Posted 6-11 mark in singles, winning five at No. 5 and one at No. 6 position … Earned a pair of ACC wins back-to-back over Notre Dame and Boston College … Also won two matches on the same day, against Valparaiso and Qunnipiac … Five of six wins were straight-set victories … Was 1-6 in doubles, with a win at No. 3 against Clemson while paired with Christian Langmo … Also teamed up with Andrew Harrington (0-2), Langmo (1-2), Tsukamoto (0-1) and Gonzalez (0-2).
As a Freshman (2013-14)
Bernard Tefel 2013-14 match-by-match  
 
Fall: 5-4 singles, 1-4 doubles. Spring: 4-8 singles, 1-4 doubles. 
Finished season with overall singles record of 12-8, 3-7 in ACC … Posted 7-13 doubles mark, 1-7 in ACC …  Won five-straight singles matches in February … Primarily played out of position No. 6 (8-3) but competed out of position No. 5 (3-4) for seven matches and the No. 4 (1-1) spot for two matches … Partnered with William Albanese for an overall 6-9 doubles record, playing at No. 1 (1-3), No. 2 (2-3) and No. 3 (3-3) positions … Was also partnered with Diego Soto (1-0 at No. 2), Wilfredo Gonzalez (0-1 at No. 2) and Bernard Tefel (0-3 at No. 3) in doubles.
Prep
Spent one year at American Nicaragua School in Managua, Nicaragua … Transferred to Christopher Columbus High School in Miami, for remaining three years … Four-star recruit … Ranked 16th in the state of Florida by Tennis Recruiting … 4A district doubles champion … District and regional runner-up … No. 1 varsity tennis player all three years at Columbus HS … Senior Award for tennis … Team captain … Three-year letterman … Coached by Eric Hechtman. 
Personal
Born on June 21, 1995 in Miami, Fla., where he was also raised … Son of Jorge and Victoria Tefel … One sister, Daniela Tefel … Majoring in finance … Started playing tennis at nine years old at Royal Palm with private coach Eric Hechtman, UM record holder for most doubles wins … Competed in tournaments throughout El Salvador, Dominican Republic, Costa Rica, Nicaragua and United States … Enjoys riding ATVs, listening to music, watching movies, and hanging out with friends.