University of Miami Athletics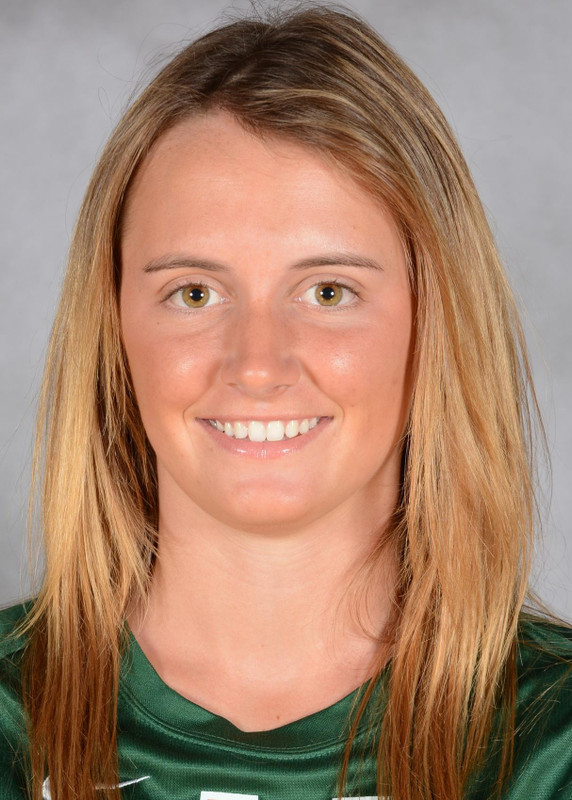 2014 (Senior): Played in 15 matches including 11 starts at forward…Served as one of three team captains…Missed time while battling injuries…Ended career with 18 goals, ranking among all-time program leaders…Finished season with 11 shots…Finished with two shots in back-to-back starts at Virginia (Sept. 20) and versus Syracuse (Sept. 25)…Scored final goal of career on Senior Day, tallying opening strike in 2-1 win over Wake Forest (Nov. 2).
2013 (Junior): Served as team's top attacking player in breakout season, earning third-team All-ACC recognition … Led team and ranked seventh in conference with 10 goals … Recorded four multi-goal performances, including hat trick against Cleveland State (Sept. 6) … Hat trick was first for Miami player since 2009 … Recorded team-high five game-winning goals, including golden goal against Jacksonville (Aug. 25) and decisive finish with 40 seconds remaining against FAU (Sept. 8) … Scored both goals in 2-0 upset of then-No. 3 Notre Dame (Oct. 6) … Named ACC Player of the Week for brace against Fighting Irish … Scored game's only goal in 1-0 win over Pittsburgh … Tallied final goal of season in 3-3 double overtime draw against Boston College (Oct. 20) … Earned letter.
2012 (Sophomore): Started all 19 games in which she competed … Tied for team lead with 3 goals on season … Finished with 7 points … Scored team's biggest goal of year, dramatic 89th-minute tally to push Canes past No. 1 Florida State and into ACC Championship (Oct. 25) … Scored first goal of season in Idaho  3-0 win over(Sept. 7) … Scored what proved to be game-winning goal in 81st minute of 2-0 road win at NC State (Sept. 27).
2011 (Freshman): Finished fourth on the team in scoring with 13 points, including four goals and five assists…Started all 19 games on the season as a freshman…Her five helpers ranked second on the team…Tied for second with two gamewinning goals…Scored her first career goal against Clemson in a 3-2 double overtime victory…Helped guide the Hurricanes to the second round of the NCAA Tournament for the first time in program history with an assist and the gamewinning goal in a 3-2 double sudden victory over Alabama.
Club: Played for Rochester, Michigan: WAZA F.C. club team from 2005-2010 under Rich Ludwig… Her team made it two the state cup quarterfinals twice during her time on the team… She led the team in scoring every year.
High School: Went to Romeo High School in Romeo, Michigan. Was a three year letterwinner in soccer and basketball… Also played volleyball, track, and football… As a junior, she was named all-league, all-district, and first team all-county… her team also was the MAC White Champions in her junior year and she scored 34 goals, and 14 assists.
Personal: Chose Miami because of the coaching staff, the campus and Miami's warm weather… Chose UM over Central Michigan University and Oakland University… Was raised by her father Rob and mother Jodi… has two sisters (Amber and Alyssa) and one brother (Robbie)… Is undecided on a major.