Miami Defeats Georgia, Advances to Championship Game
NASSAU, Bahamas – The University of Miami men's basketball team opened the Baha Mar Hoops Bahamas Championship with a double-digit victory over Georgia, defeating the Bulldogs, 79-68, Friday afternoon at the Baha Mar Convention, Arts & Entertainment Center.
"I really thought our guys came to play, it was really a 40-minute effort," head coach Jim Larrañaga said. "Bensley Joseph had a sensational game, Wooga Poplar had 11 rebounds and Matt Cleveland was tremendous. Overall, it was a great team effort."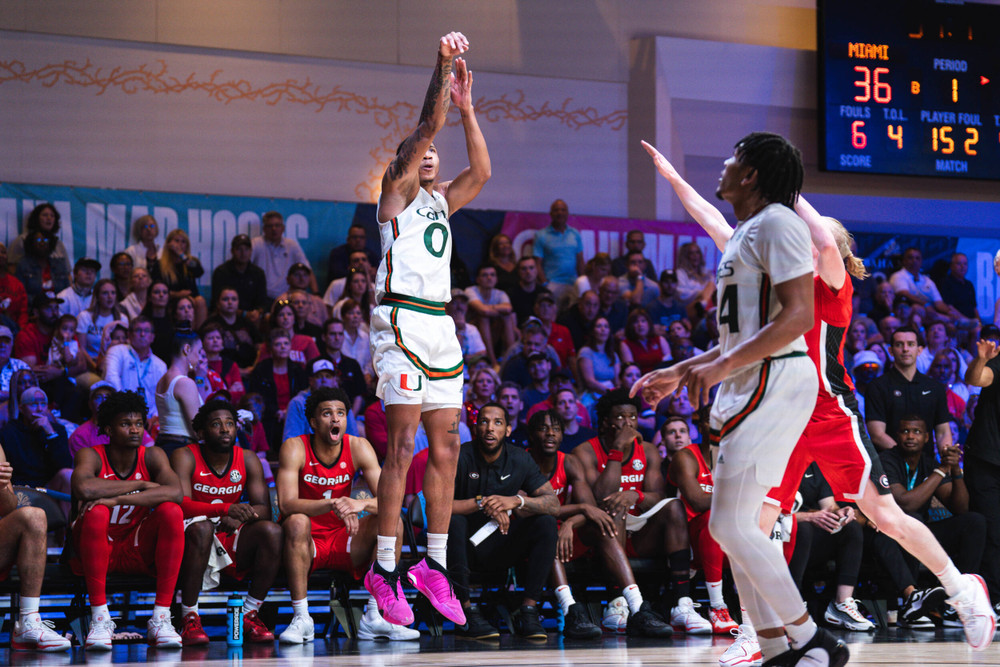 All five Miami starters scored in double-figures, paced by junior guard Matthew Cleveland at 18 points (8-of-13). Junior guard Wooga Poplar recorded the first double-double of his career, totaling 13 points and 11 rebounds to lead the Hurricanes on the boards.
Fourth-year junior guard Nijel Pack (16), junior guard Bensley Joseph (13) and fourth-year junior forward Norchad Omier (11) joined Cleveland and Poplar in double-digits.
The Hurricanes scored the first five points of the game, but the Bulldogs responded with 10-0 run midway through the first half to take an eight-point lead at the 11:03 mark in the frame. After missing his first three 3-point shots, Poplar connected from beyond the arc to spark an 18-3 Miami run in the final five minutes of the first half.
Thirteen of Cleveland's 18 points came in the first half as he went 6-of-9 from the field, in addition to hauling in four rebounds. As a team, the Hurricanes outrebounded the Bulldogs 24-21 in the first 20 minutes of action.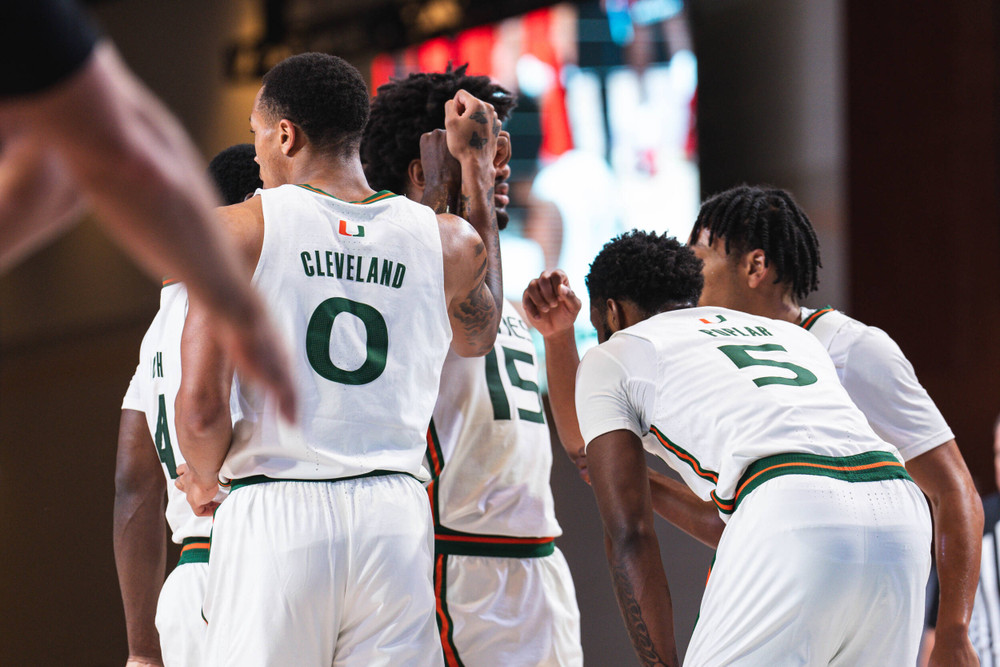 Miami used a 60.9 percent shooting effort in the second half to extend its lead to as much as 20 in the game. Joseph was dominant for the Hurricanes coming out of the locker room, going a perfect 4-for-4 from the field to pour in a team-leading 10 points in the second half.
The Bulldogs steadily chipped away at Miami's lead, stringing together a 10-4 run to cut the Hurricanes' lead to 10, 73-63, with 2:08 remaining in the game. However, Omier and Pack combined to go 4-for-4 at the charity stripe in the final minutes of the game to close out the victory for Miami.
The Hurricanes will face the winner of Kansas State/Providence in the championship game of the Baha Mar Hoops Bahamas Championship on Sunday. Tipoff in Nassau is set for 2:30 p.m. and the game will air on CBS Sports Network.